Are you a fashion enthusiast who can't wait long for new trends? If yes, you are definitely a fan of fast fashion.
Due to the increasing demand for fast fashion, most clothing brands are now formulating their policies accordingly. That's why most clothing is no more timeless as it was before.
But is one of your favorite clothing stores, Jaded London, selling fast fashion?
Keep reading this article till the end, and you'll learn whether Jaded London is a fast-fashion brand. In addition, we'll also look at the ethical side of the brand.
About Jaded London?
Jaded London is a contemporary fashion brand that takes inspiration from global street style trends.
With a focus on bold prints and statement silhouettes, the brand has quickly become a favorite among fashion-savvy millennials.
Jade and Grant Goulden founded the company in 2013. Jaded London is based in the United Kingdom and ships to over 100 countries worldwide.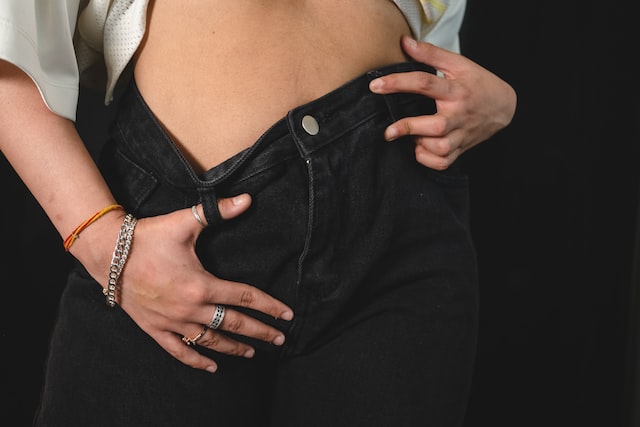 Overall, the brand offers a wide range of product categories, including womenswear, menswear, childrenswear, footwear, and home décor.
From chic party dresses to lingerie, the brand has it all in its product line.
Jaded London has also collaborated with some of the world's top celebrities, including Gigi Hadid and Rihanna. Moreover, numerous popular publications such as Vogue, Elle, Cosmopolitan, and Harper's Bazaar have featured the brand.
Is Jaded London A Fast-Fashion?
The term "fast fashion" describes the clothing produced quickly and cheaply to keep up with current trends.
Often, many have labeled the Jaded London as a fast-fashion brand due to its low quality and cheap pricing.
It is true that the brand produces some items quickly and cheaply. However, it also offers high-quality pieces which are long-lasting. This means not the entire of Jaded London's product range is fast fashion.
In addition, Jaded London frequently works with sustainable materials and ethical manufacturers. As a result, you cannot label Jaded London as a purely fast fashion brand.
Is Jaden London Ethical?
Recently, there has been some controversy surrounding the company's clothing production practices.
Specifically, people have alleged that Jaded London is using unethical manufacturing methods. For instance, its products are not vegan-friendly as claimed.
Moreover, the company has also been criticized for its use of sweatshops and low wages. In addition, there are allegations against Jaded London for not being transparent about its supply chain.
The company has denied these accusations. Jaded London states that it has a commitment to ethical business practices. Also, it is working to improve its supply chain.
However, many consumers are still concerned about the potentially harmful impact of its clothing on both people and the environment. That's the reason the brand has 1.9 stars rating on "trust pilot" and "we avoid" on "Directory.goodonyou.eco."
Until more information is available, no one can certainly say whether or not Jaded London is an ethical brand.
Overall, Jaded London is making some effort to be more ethical. However, there is still room for improvement.
What Type of Style Is Jaded London?
Jaded London is a streetwear brand that draws inspiration from music, art, and global cultures. The brand's designs are bold and edgy, with a focus on eye-catching graphics and bright colors.
By and large, Jaded London is all about making a statement. Furthermore, its clothes are designed to turn heads and start conversations.
Celebrities such as Justin Bieber and Kylie Jenner have endorsed Jaded London's clothing over the years. Also, magazines such as Vogue and Elle have published the brand's clothes.
So, it is a brand for everyone looking for something unique and fashion-forward.
What Is Jaded London Known For?
Jaded London is a contemporary streetwear brand popular for its bold and Eye-Catching designs. Since its foundation in 2013, the brand become increasingly a favorite among celebrities and fashionistas alike.
Jaded London is all about making a statement. Its clothes are often adorned with sequins, beads, and other embellishments.
The brand also offers a range of statement accessories, including chunky jewelry and platform sneakers.
So, Whether you want something for a music festival or add some edge to your everyday wardrobe, Jaded London is worth checking out.
How Responsible Is Jaded London Socially?
Jaded London is a clothing company with a cause. Not only does it produce stylish clothing, but it also strives to make a positive impact on the world around them.
It is also a company that shows commitment to corporate social responsibility (CSR). To promote CSR, Jaded London has partnered with several charities and organizations that focus on helping people in need.
Jaded London is a proud supporter of several charities, including UNICEF, stand up to racism, and the Trussel trust.
In addition, it has partnered with the National Breast Cancer Foundation to help raise awareness and funds for research. By supporting these organizations, Jaded London is helping to make a difference in the lives of those who need it most.
In addition to its charitable work, Jaded London also focuses on environmental sustainability.
The brand uses eco-friendly materials and production methods whenever possible. Also, it offsets the carbon emissions through an innovative reforestation program.
As a result of its commitment to social responsibility, Jaded Londpositively impacts the world around them.
Bottom Line
Jaded London is a British clothing brand that offers women and men splendid fashion items. Although it manufactures certain latest eyecatching yet cheap clothes, you cannot consider it a true fast fashion.
The brand also has a solid commitment to paying society back through multiple charitable practices. However, if you're more into the ethical prospects of a brand, you should investigate Jaded London before purchasing its products.