For over decades, J cloth has been a part of every household's cleaning tools. It is a type of absorbent lightweight cloth that can be used for all types of cleaning. It is used to wipe different kinds of surfaces like in your kitchen, bathroom, laundry, during car wash etc.
Known as a product of the brand Johnson & Johnson, J Cloth is named after the manufacturer.
The composition of a J cloth comprises cellulose fibers. This element is obtained from the wood pulp. You can usually find the cloth in a blue or green line pattern, usually made of viscose which degrades with time.
The weave pattern of a J cloth enables it to absorb liquid on surfaces and trap any sort of dirt as well.
These come in different sizes and colors so that you can match them according to your kitchen tile. You can keep it in your reach where the rest of your scrubbers are by the sink. Wipe the juice spill or any marks on your bathtub with just a swipe of a J cloth.
With a variety of new scrubbers coming in the market, J cloth has been a little less popular now than in the eighties. The most common colors you get in this rag are blue and green – considered as the standard colors.
These rags are popular among chefs as they absorb spillage quickly. You can cut them into small pieces or according to tray size. So when you garnish a dish with butter you won't have any extra dripping on the trays for your guests.
J cloths are easily cleanable. They can take in the liquid spills and dirt for about two days and then you hand wash them with soap and clean water. You can also machine wash them or have them boiled for 15 minutes and hang them till fully air-dried.
These cleaning cloths are proven to be safe in case of food contact. The manufacturing of J cloths is fully compliant with the regulations and rules of the European Parliament of materials that might get in contact with food.
So if you're dealing with fatty, buttery, or liquid foods, J cloth is a completely safe option to go with.
As compared to your regular kitchen paper towels, J cloth is the perfect alternative. Not just with chemical-based cleaners, you can also pair this cleaning rag with natural cleaners like toothpaste, lemon, vinegar, etc.
There are multiple uses one can have with a J cloth:
It can be used as a dishcloth while doing dishes.
Your daily kitchen cleaning like wiping counter tops, sink, cupboards, table, refrigerator, floor, stove and any small appliance.
Bathroom cleaning like bathtub, faucet, tiles, and sink.
Can be used as a polishing cloth for your furniture.
Car cleaning.
For thoroughly cleaning your patio furniture.
Do J cloths have chemicals?
These cleaning cloths are made of cellulose fibers which are 100 percent sourced from wood pulp. Due to the organic source, the fibers are natural and are totally biodegradable. These cloths are recyclable and do not contain chemicals in them.
Are J cloths environment friendly?
J cloths are considered to be the safest and environmentally friendly cleaning cloths on the market. Safe for the skin and food that comes in contact, J cloths are biodegradable and 100 percent compostable when they're being recycled and rinsed properly.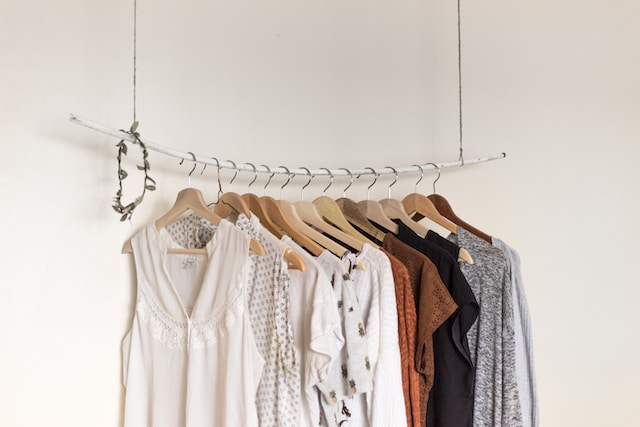 Whether it's just a simple liquid wiping or something heavy-duty, J cloths are proven to work efficiently when needed.
Is J cloth decomposable?
J cloth is an environment-friendly option among your cleaning supplies. Due to the organic composition, the composting option is available for your J cloth.
The J Cloth 3000 is completely okay for composting. You can also do it yourself at home by chucking it in with the rest of your compostables.
The best part of having a J cloth is that it is cost-effective. You can reuse it multiple times by washing it with simple water or any detergent and use it on a daily basis for minor or major cleaning jobs. Having this feature separates J cloth from ordinary cleaning cloths.
Unlike ordinary and boring-looking paper towels, these J Cloths are unique when it comes to the display.
The noticeable factor is the solid color and the line pattern that distinguishes it from your normal towel. It has a nice hand feel to it and it is so much lighter than a regular washcloth.
It gains weight 7 times more than its own weight once it traps the liquid spillage.
J cloths are popular among chefs due to their appearance and heavy-duty cleaning factor as well. And since it is quite lightweight, you can easily place it on your shoulder making it accessible 24/7.