When someone thinks of luxury brands, one name always pops up in their head- Gucci. Like any other big brand, Gucci has a rich history and a story that inspires new entrepreneurs to work hard on their dreams.
It all started in 1921 when Guccio Gucci- a leather goods maker's son, decided to start his own business.
As a young boy, Guccio worked in a five-star hotel in London. He came across many rich businessmen there.
Though their money never fascinated Guccio, their luxurious leather bags did.
So one day, Guccio decided that it was time to leave the job of a bellboy and work with the skill his ancestors had taught him.
Guccio went back to his home state, Florence, and started Gucci. A brand that initially sold leather accessories to horsemen.
With his sons, Gucci expanded his business by opening stores in Rome and Milan. The reason behind Gucci's success was its commitment to producing high-quality goods.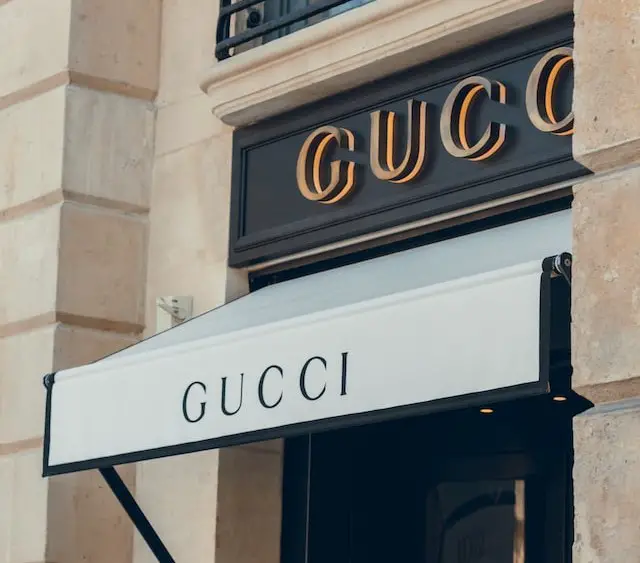 Guccio once said that "The bitterness of poor quality is remembered long after the sweetness of low price has faded from memory."
The brand stuck with its founder's words even after his death. Every article, be it a bag or shoes, is crafted with the highest quality materials that would last a lifetime.
In 2021, Gucci celebrated its success of becoming a century-old luxury brand, the oldest in Italy. With a net worth of 18.1 billion U.S. dollars and 501 operational stores, Gucci has become the most iconic and valuable luxury brand today.
Being so successful, Gucci has some responsibilities that it must fulfill. Protecting the environment is one of them.
So how seriously does Gucci take this responsibility? Is the brand doing anything to attain sustainability, or is it adding to the already polluted world? Is Gucci fast fashion?
To answer all these questions, we first need to know what fast fashion brands are and how they are destroying our planet.
Fast fashion brands are the ones that replicate trendy clothes and sell them at low prices. Since fashion changes in a blink of an eye today, these brands release almost fifty collections every year to provide their consumers trendiest clothes at the lowest rates.
These clothes may not be heavy on the buyers' pockets, but they have a huge impact on their health and the environment.
Fast fashion brands use cheap, non-biodegradable fabrics and carcinogenic dyes to keep their prices low.
These toxic substances increase the risk of skin conditions like eczema, psoriasis, and cancer.
On the other hand, every time these cheap clothes are washed, they release plastic microfibers that run into oceans and pollute them.
Since these clothes are of poor quality, they wear out after some time and end up in landfills. The laborers hired to make these clothes suffer injustice at the hands of the factory owners.
They work in poor conditions and stitch over five hundred articles per day at below minimum wage.
This is just a tiny preview of the ugly side of the fast-fashion world. Since big brands like Gucci make billions every year, their shoppers expect them not to follow in the footsteps of these fast fashion brands.
Whether Gucci is fast-fashion or not can only be discovered after seeing their practices.
Gucci used to release five clothing lines every year, but now, the brand has decided to become more responsible.
In May 2020, Gucci announced that the brand will release only two seasonless clothing lines per year.
In the same year, Gucci launched its first sustainable collection of thirty-seven items and named it Gucci Off The Grid. The gender-neutral purses and loafers were an immediate hit for all the best reasons.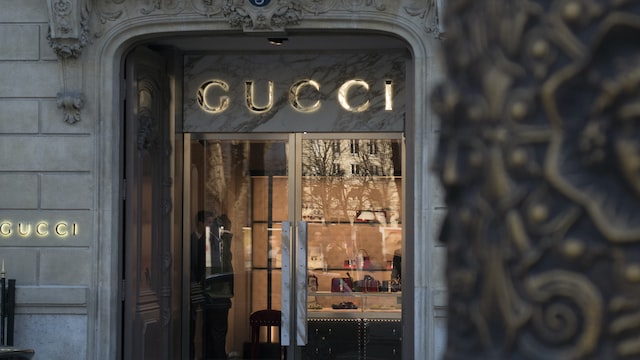 All the materials used to make the items were either recycled or sustainable. The packaging was made with FSC-certified recycled cardboard boxes.
Gucci also believes in the welfare of its employees. The brand is strictly against child labor, gender discrimination, and long working hours, which is common in fast fashion industries.
The brand has its factories in Italy, manufacturing high-quality products under standard conditions.
All this proves that Gucci is not a fast-fashion brand.
Gucci has been doing praiseworthy work in protecting the environment. In 2019, the brand took an oath to eliminate the emission of greenhouse gasses from its supply chain. At the moment, Gucci is actively working on it.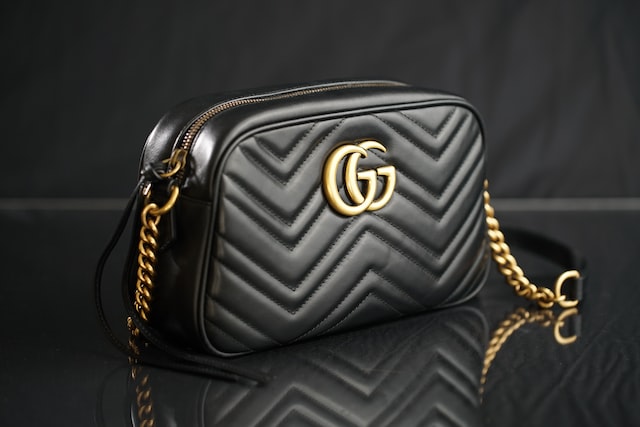 The brand uses renewable resources to operate its factories and stores, a step that reduced the emission of carbon dioxide by forty-six thousand tonnes.
Gucci is also working on ending gender discrimination in its company. Today about fifty-nine percent of its senior managers are women.
All this is commendable, but the brand has an ugly side that proves that Gucci is not ethical.
Why is Gucci unethical?
Although Gucci boasts about being ethical, it has come under fire for certain unethical practices.
In 2011, employees working in Gucci's flagship store in Shenzhen China revealed that the brand ill-treats them.
The poor employees wrote about the hundred rules that the company had set for them to follow.
These workers who worked fourteen hours a day were not allowed to sit on duty.
They had to take permission to have their lunch and could not use the bathroom for more than five minutes. On top of all this, they are forced to do unpaid overtime.
These stressful requirements lead to the miscarriage of one of the employees.
Gucci has also been called out several times for employing Chinese migrants in their factories in Italy. These laborers are treated harshly and paid low wages.
The brand does not truly care about the welfare of animals either. Many of its products are tested on animals, making Gucci a supporter of animal cruelty.
Besides this, the brand is still producing luxury bags using the skin of snakes and crocodiles.
These proofs are enough to label Gucci as an unethical brand.
Is Gucci socially responsible?
Gucci is trying to eliminate the greenhouse gasses from its supply chain and using renewable resources to operate its factories and stores. It is also working on ending gender discrimination in its company.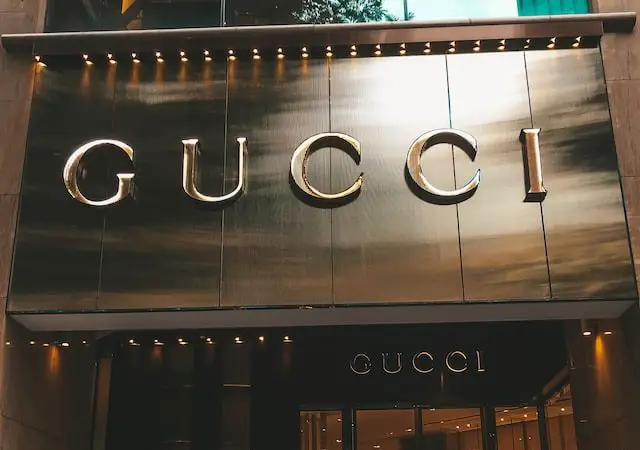 It uses recycled materials to produce its clothes, making sustainable clothing ranges and is launching only two clothing ranges per year.
The brand has banned the use of fur and reduced the use of toxic chemicals in tanning leathers. It also has a policy prohibiting deforestation of old and endangered forests.
All this proves that Gucci is being socially responsible, but the brand still has a long journey ahead to get this label permanently.