Based in Italy, Giorgio Armani is a popular luxury fashion brand that produces and sells footwear, wristwatches, ornaments, sunglasses, fragrances, handbags, and home décor items.
The brand also designs haute couture and partakes in several leading global fashion shows. This privately-owned organization includes twelve sub-labels under its name, all of which offer varying products.
In addition to fashion-related products, the brand also manufactures high-end cosmetic and skincare items that are absolutely fantastic.
Lately, I started to wonder if the brand supports animal cruelty or is it safe to use. I am sure at some point this thought might have crossed your brain too. So, I took it upon myself to bring my readers the stark truth.
Let's dive in, shall we?
Is Giorgio Armani Cruelty-Free?
Animal testing is a vile practice that only brings torment to poor living beings. While many companies are now abolishing these monstrous procedures, some are still actively involved in them. So, to which category does Armani belong?
First of all, to determine whether a company is animal-friendly or not, it has to abide by the following criteria:
Shouldn't conduct animal trials of ingredients or end products at any stage.
Shouldn't fund external parties for carrying out these tests.
Shouldn't market and sell in the countries where animal experimentation is not only lawful but a compulsion.
So, does the brand fulfill the aforementioned benchmarks? Well, the answer pretty much lies in its animal testing policy.
There are some audacious claims made by the brand in its statement which suggest that the company is against the torturing of animals.
The statement mentions that the brand neither conducts animal trials nor does it support them. Instead, its parent company uses alternative technology for quality testing that doesn't involve animals.
However, at the end of the very same statement, the brand also mentions that it does concede to animal testing requirements by independent organizations or other foreign markets.
This contradictory statement makes it quite clear that the brand has no problem with animal cruelty, as long as it brings in the big bucks.
Is it sold in China?
The brand does sell in China. Strangely, I didn't even have to look it up much to find out about it. The brand not only has a Chinese webpage, but it also has numerous physical stores all over the country in mainland areas.
As per the latest amendments in the Chinese animal testing laws, everyday use items and cosmetics can be sold in the country without getting tried on animals. However, this is mainly true for the products that are sold virtually.
Since the brand is operating through several physical outlets, it hasn't been exempted from this requirement. This means that the Chinese regulators can conduct animal experiments on G.Armani's products whenever they want.
Who owns the brand?
The luxury brand is owned by another renowned French cosmetics manufacturer L'Oréal. I am sure you would have definitely heard of it. I mean, with its huge global presence, who wouldn't?
The company specializes in producing several personal care items that include hair dyes, skincare, SPFs, makeup, fragrances, and hair products.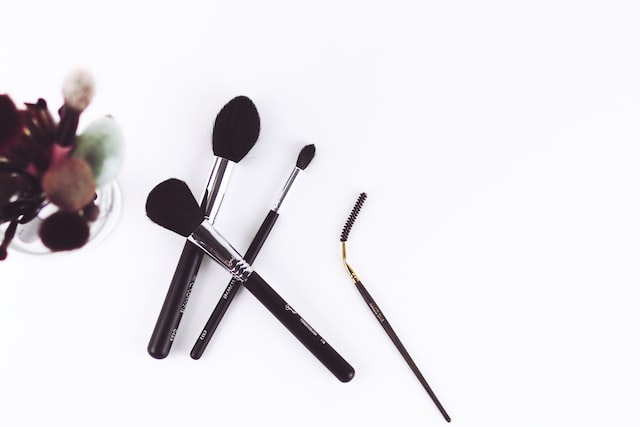 Coming to the topic of concern, the parent company is also involved in animal cruelty, one way or the other. Whether the company tortures animals itself or not, its products do get tested wherever there is a legal limitation.
This brings me to only one conclusion. Both companies care for money more than the well-being of other living creatures, which is nothing but SAD.
Does the brand Have Cruelty-Free Certifications?
None of the prevalent cruelty-free certification bodies has endorsed the brand.
I wouldn't say that I didn't find any information about the brand on any of these organizations' databases because I did find it on the list of "brands to be avoided" on many of them.
What a shame!
Is it Vegan-Friendly?
The brand is not entirely vegan-friendly. It does offer a few vegan products. However, the majority of its formulations contain animal-based ingredients or other such byproducts.
A few years back, the company declared that it will be discontinuing the use of animal skins in its fashion and apparel items. Nevertheless, it never stopped using animal spinoffs in its beauty-related products.
Few of the animal-derived components that the brand uses include emulsifiers, emollients, and tocopherol among the others. For the rest, you can always check the labels in detail.
My sincerest advice is to stay away from this brand until it mends its ways.
Is it Ethical?
According to numerous surveys and studies conducted on the brand, here's everything I discovered about it.
The brand is doing nothing notable for reducing production waste and harmful carbon emissions.
It doesn't care for the environment much, as it rarely uses eco-friendly materials in its production.
No evidence is found that suggests that the brand is taking any initiatives for water preservation.
The brand is seemingly involved in labor abuse as well since most of its production takes place in low-wage countries. Moreover, no concrete information is found that can tell if the brand pays a living wage to its workers.
No data is found that indicates that the brand enforces and supports the inclusion of diverse people in its supply chain.
The brand hasn't mentioned anywhere if it has any safety measures in place to protect its workers from the impacts of natural calamities, such as Corona Virus.
The brand has an official animal safety policy, however, it fails to establish its implementation. That's why it has a very poor rating for animal safety.
All of this evidence is enough to conclude that the company is far from ethical.
Cruelty-Free Alternatives
It's about time you started looking for animal-friendly and vegan alternatives and ditch this vicious excuse for a brand. Fortunately, unlike a decade ago, we have a plethora of worthy options available now.
Out of the many, here are a few that I like the most and are definitely worth a try.