Modern activism plays a crucial role in the branding and marketing of beauty companies and has resulted in many multi-national corporations turning into cruelty-free organizations.
Cruelty-free is the term used for any elements, ingredients, or end-products that are not tested on animals. One such organization is Fanola.
Fanola Professional Haircare was formed by Italian entrepreneurs who collaborated with many hair artists and scientists to formulate advanced haircare.
These products are influenced by modernism and are cost-effective and professional-grade salon products.
Fanola's revolutionary professional line was created with the intention of serving only salons and providing the finest available support to hairstylists.
Customers grew to appreciate the products over time, and there was a desire for some of them to be sold in stores. Fanola listened to customers and made its haircare and styling lines available to the public, not just salons, so they could enjoy them at home.
Now, Fanola has divided its product range into those that can be specifically used by hair specialists only, and those available to everyone.
Is it Vegan-Friendly?
Veganism is not just about eating a plant-based diet and avoiding any animal products including seafood, meat, dairy, poultry, and honey. However, it also entails avoiding the use of animal-derived ingredients in cosmetics, food, and other items.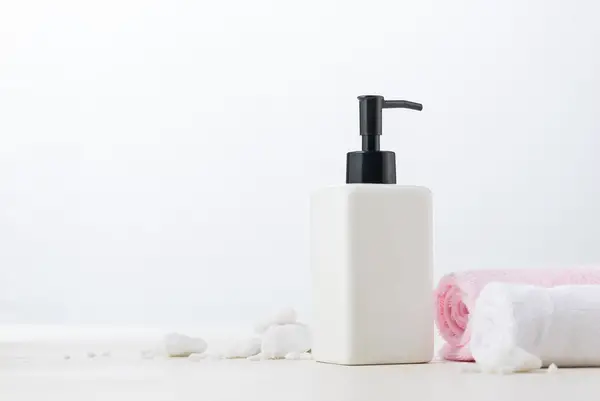 A vegan lifestyle is easier than ever nowadays especially due to the presence of many vegans' everyday life businesses. In addition, the beauty and cosmetics business has had to adjust to the increased demand for vegan-friendly goods.
Not only is Fanola cruelty-free, but some of its products are also vegan-friendly. Let us look at them.
Vegan No Yellow Shampoo and Mask:
Vegan No Yellow is a new purple shampoo for your hair that is greener, vegan, and overall healthier. Our Vegan No Yellow does have the same color as our Original, but it adheres to your hair better and is free of sulfates, parabens, and silicone.
The vegan recipe includes baobab seed oil, which restores dry scalps and repairs weak, brittle hair. It is produced with bilberries and contains a vivid violet pigment that neutralizes yellow tones in bleached, blonde, and grey hair.
The Vegan No Yellow hair mask is a hair aftercare product that is infused with shea butter, which is extremely conditioning. It also enhances the texture of your hair while detangling your hair effectively.
Vegan No Orange Shampoo and Mask:
Coconut oil is used in Vegan No Orange to assist the hair tone out undesirable orange tones. The rich concentrated recipe with Pea Protein features a unique technology that gives all the advantages of hydrolyzed proteins while also making hair smooth and silky.
Pea Protein, Radish Root, and Shea Butter, as well as indigo dye and coconut oil, make up Vegan No Orange. Vegan No Orange is also free of sulfates, silicone, and parabens, making it a healthier option.
Vegan No Red Shampoo and Mask:
The No Red Shampoo and Mask was created to assist in combating the red tints that come with brown or auburn hair. Its green pigment gives you a much more genuine or cool-toned brown while keeping your hair moisturized and lustrous.
Both products contain anti-red toning properties, while the mask is a thorough conditioner that may be used to give hair more hydration and smoothness. When used in conjunction with the shampoo, it can produce even more toned results.
The Vegan No Red is enhanced with Orchid milk for shine and softness and its anti-fading formula guards against natural oxidation.
Apart from these collections, other Fanola vegan products include:
No Yellow Incredible Foam:
Violet pigment eliminates yellow tones in this extremely conditioning mousse. It makes hair smooth, lustrous, and silky.
No Yellow Bi-Phase Leave-in Conditioner:
Leave-in conditioners are good for protecting your hair between washes by acting as a barrier. They add a protective coating around the hair stem and are anti-frizz and anti-humidity. They also help detangle and moisturize locks.
No Yellow Thermo-Protective Cream
Split ends and hair breakages can be avoided with the use of heat protectant sprays. They function by establishing a buffer between your hair and your preferred hot styling equipment.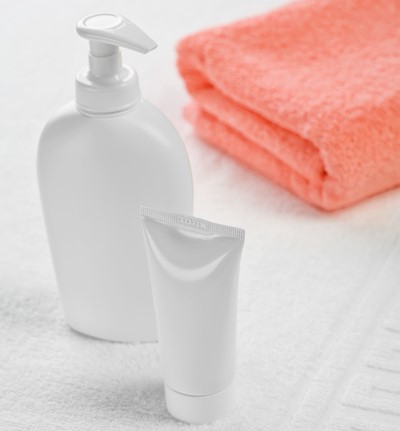 The fragrance of Fanola No Yellow Shield Mist is inspired by Haute Perfumery. It has shield defense technology, which protects the hair from environmental factors like smog and pollution, as well as other exterior aggressive and oxidant agents, in addition to its unique scent.
This product is for hair that is coarse, unruly, or frizzy. The No More Mask is designed to hydrate, nourish, and untangle hair. Natural clay, which controls volume and realigns hair fibers, is the major ingredient in this silicone-free product. The mask also has fewer materials, uses fewer artificial raw materials, and is water conscious.
With the Fanola Free Paint collection, you may play around with direct semi-permanent colors that last up to fifteen washes.
Is it ethical?
Because Fanola is an Italian-owned and made company, it is required to follow strict European standards surrounding cosmetics and hair products in the hair and beauty business, including no animal experimentation.
All cosmetics and hair products must be cruelty-free and certified in Europe, according to EU regulations. So, Fanola takes pride in being a proponent of cruelty-free products.
In its activities, Fanola strives for sustainability and a low carbon footprint. They support environmentally friendly legislation and conservation efforts, and they are careful of their power use as well as production and distribution procedures.
Fanola has made a public commitment to being ecologically responsible, tracking greenhouse gas emissions, and utilizing renewable energy sources.
Fanola, on the other hand, does not appear to have any initiatives, programs, or business practices in place to support women, Hispanics, minorities, and other disadvantaged minorities, nor does it offer implicit, racial, or sensitive bias training.
Established in 2005, Fanolastill has a long way to go in some respects, yet it has already made its mark in terms of cruelty-free and vegan products. Its wide range of products suits all hair colors and types and is aimed at improving the hair quality of its customers.