Etsy is an E-commerce company that focuses on selling handmade items. These items are usually sold by different sellers from around the world.
Etsy has gained a lot of popularity among the youngsters as it's giving them opportunities to sell and buy crafts and handmade items.
However, is Etsy Fast Fashion? Does Etsy use child labour and sweatshops?
Is Etsy a sustainable company? Moreover, is Etsy ethical?
In this article, we have tried to answer all of the questions you might have about the ethics and policies of Etsy. Read on to find out!
About Etsy
Etsy is an American E-commerce company where different sellers sell craft supplies, vintage, or handmade items.
The e-commerce website of Etsy was launched in 2005, which means Etsy has seen almost 17 years.
Etsy has gained a lot of popularity among the youngsters, as people can easily sell or purchase different handmade items on Etsy.
The annual report of Etsy shows that in 2021, 96.3 million buyers connected with 7.5 million sellers on the e-commerce site of Etsy.
Sellers can easily open their virtual shop on the platform Etsy. They can sell the items for more than $0.20, however, 6.5% of the selling price will be acquired by Etsy.
For sellers, Etsy has set some rules and regulations such as, sellers can't sell any vintage that is aged less than 20 years, handmade items should be original, etc.
For buyers, there are several options to buy from. Categories of products are clothing & shoes, jewellery & accessories, toys & entertainment, home & living, wedding & party, art & collectables, and craft supplies & tools.
What is Fast Fashion?
Fast Fashion is a term that is quite common nowadays.
Gone are the days when people would only shop a few clothes a year, now everyone wants to renew their wardrobe according to the fashion trends which change at the speed of the wind.
Fast Fashion refers to the transition of clothing trends from the catwalk or social media to clothing stores.
A lot of brands are following this model nowadays as Fast Fashion offers new, cheap, and trendy clothes to the customers. As a result, more people buy more clothes which is profitable for the brands.
However, there are several harms of Fast Fashion. Fast Fashion has caused a lot of harm to the environment. Moreover, most Fast Fashion brands work with suppliers who run sweatshops.
Many garment workers (who make clothing items for Fast Fashion brands) are underpaid. It was found that 85% of the garment workers are not even paid the minimum wages and they are forced to work for several hours every day of the week.
Many Fast Fashion brands use sweatshops where forced labour and child labour are used to make the clothing items.
According to WWF, an estimately 2700 litres of water is required to make one shirt. and to make one pair of jeans more than 7000 litres of water is required and tons of carbon are emitted into the air.
Fast Fashion is 'Fast'. So old and out-of-trend clothes are usually thrown away. This can cause land pollution.
Is Etsy Fast Fashion?
No, Etsy can not be named a Fast Fashion brand. However, shops on Etsy can be Fast Fashion.
Different people sell different products on Etsy and everyone has their policies regarding Fast Fashion.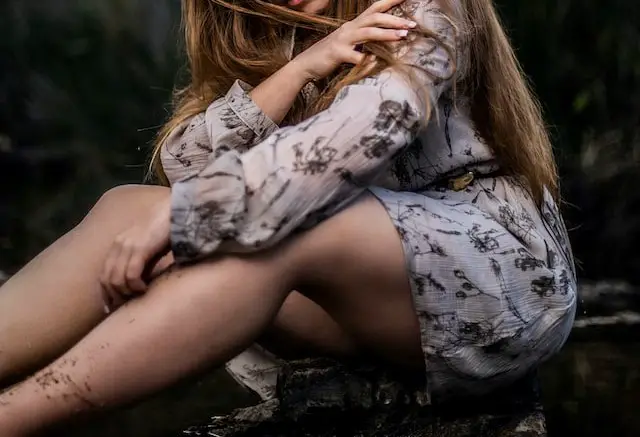 Etsy does not regulate its sellers to not sell Fast Fashion clothing items. So every seller is free to sell their products.
According to the seller's policy, sellers should be transparent about their business on Etsy. So it would be easy to determine whether a particular shop on Etsy is Fast Fashion or not.
Does Etsy Use Child Labour?
No, Etsy does not use child labour. However, sellers on Etsy might be using child labour.
There are great sellers on Etsy. However, some sellers do not sell their original items and might be connected with factories that have the issue of child labour.
In their policy, Etsy has mentioned that they do not audit their sellers. However, they discourage child labour.
But as they don't regularly keep a check on the sellers, sellers might be working with companies who are using child labour.
Does Etsy Use Sweatshops?
Etsy does not use sweatshops. However, their sellers might be working in sweatshops.
Etsy discourages the use of forced labour. However, they do not audit their sellers. So some sellers might be using sweatshops.
Etsy asks the sellers (who work with production partners) to mention the name and location and other details of their production partners.
So to avoid shopping from the sellers who use sweatshops, make sure to check the 'About' section of the sellers.
Is Etsy Clothing Ethical?
As we mentioned above, Etsy itself does not manufacture or sell clothing items. Instead, different sellers on Etsy sell different handmade items.
So, Etsy itself is an Ethical company.
Is Etsy A Sustainable Company?
Yes, Etsy is a sustainable company.
Etsy uses 100% renewable electricity in its shops and is aiming to have "zero waste" by 2025.
There are many sellers on Etsy who are sustainable. However, some sellers are not eco-friendly.
Conclusion:
Etsy is an e-commerce store that allows different sellers to sell handmade items, craft supplies, and vintage items.
Different sellers sell different products and have different policies so some sellers are ethical and sustainable, while some are not.