Fast fashion is a new trend that involves apparel that travels swiftly from the runway of fashion shows to stores to profit from newly introduced trends.
The fast-fashion collections are often influenced by styles seen on the runways during fashion shows or those donned by celebrities.
Fast fashion is a way for the common people to purchase the trendiest new styles or the next great fashionable thing for lesser costs.
In order to offer low-cost styles to the end consumer, fast fashion clothing manufacturers use trend duplication and low-quality materials (such as synthetic fabrics).
Fast fashion became famous due to cheaper, more rapid manufacturing and shipping technologies.
Proving threatening to the major clothing labels, fast fashion challenges their practice of producing new collections and ranges on a regular, seasonal basis.
Fast-fashion retailers are known for introducing new products numerous times a week in order to stay on-trend.
Fashion weeks and shows all exhibit their new collections and fashion lines several months before they are set to appear in stores, which helps provide an idea about what styles are to come.
Enter fast fashion: low-cost, fashionable knock-off garments that make consumers feel as if they were wearing the same styles that "walked the runway".
Fashion retailers' supply chain management achieves fast fashion (SCM) advances. Consumers, it is said, demand high-end style at a cheap rate.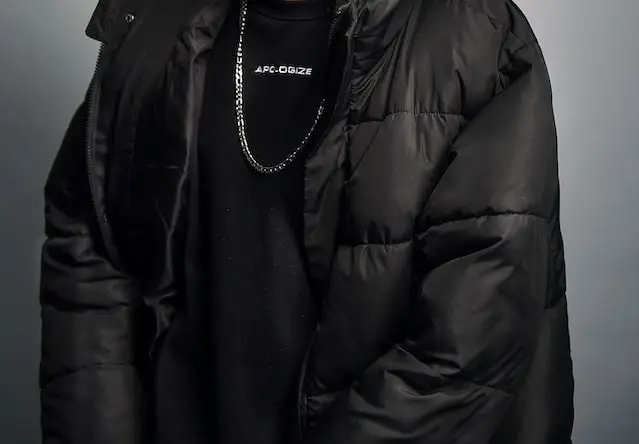 Fast fashion is based on the notion of category management, which connects the maker and the customer in a win-win situation.
The need to optimize and quicken supply chain procedures is paramount in the fast fashion industry, which necessitates this type of collaboration.
During the 1980s and 1990s, the Carhartt brand gained popularity among consumers outside of blue-collar trades.
As significant stars in the hip-hop entertainment industry began to wear Carhartt, more people became aware of the brand.
Is Carharrt WIP fast fashion?
The Carhartt Work In Progress label was launched in 1989 as a result of increased interest across the pond in Europe.
The WIP label targets consumers in Europe and Asia who value sophisticated features and designs that remain loyal to Carhartt's brand DNA.
The skater population in Europe enjoyed how Carharrt's clothes looked nice but were also really sturdy and trustworthy, so WIP got increasingly creative with them.
WIP eventually became a full-fledged streetwear staple, defining the fashion look of workwear.
Carhartt has some features that make it a fast-fashion brand and some traits that make it a non-fast-fashion brand, according to the interpretation of fast fashion and its distinct attributes.
One of the most distinguishing characteristics of fast fashion seems to be that things are supplied at a low cost. When comparing the prices of most Carhartt products to the prices of similar products, Carhartt prices are higher.
For example, the average price of a Carhartt or Carharrt WIP jacket is somewhere between $65 and $100, while fast-fashion jackets marketed by Carhartt's competitors cost around $50 or lesser.
Secondly, Carhartt products last longer, which is one of the key reasons why many people are willing to spend a greater price than those paid by other Carhartt competitors.
Fast fashion items are meant to be worn a couple of times before being discarded. As a result, Carhartt is the polar antithesis of a fast-fashion brand and hence does not qualify to be called one.
Moving on, the usage of synthetic textiles is one of the most common characteristics of fast fashion firms. Because synthetic materials are manufactured in a lab, they are less expensive than natural fabrics.
However, as it primarily uses natural fibers, Carhartt may not be classified as a fast-fashion company. Most Carhartt shirts, pants, and T-shirts, for example, are made entirely of cotton. Wool and leather are two other natural fibers Carhartt uses.
Carhartt does not release new trendy items on a regular basis. Indeed, some of the company's most popular products have had the same style for many years.
The company's in-house designers create one-of-a-kind Carhartt items. The designers are not allowed to copy current designs since they are required to create distinctive designs that distinguish Carhartt from other fashion brands.
Nonetheless, Carharrt shares a significant similarity with fast-fashion brands.
One of the most distinguishing characteristics of a fast-fashion company is that its products are manufactured in nations with cheap labor costs. Originally, Carhartt products were primarily manufactured in the United States and Mexico.
With the introduction of the Carhartt Work In Progress sub-label, 33% of Carhartt's products are currently manufactured in Europe, the Middle East, and Africa.
Despite the fact that Carhartt's Work In Progress sub-label goods are primarily sold overseas, the company's numerous urban wear products sold in the United States are also manufactured in low-cost foreign countries.
As a result, Carhartt might be classified as a fast-fashion brand due to the fact that some of the company's items are manufactured in low-cost countries.
Is Carharrt made ethical?
The environment rating for Carhartt is 'Not Good Enough.'
While the firm employs some environmentally friendly materials, such as organic cotton, little else can be stated about its environmental efforts.
There is no evidence that it minimizes textile waste or reduces carbon and other greenhouse gas emissions in its supply chain. It also appears to have taken no significant steps to decrease or eliminate dangerous substances.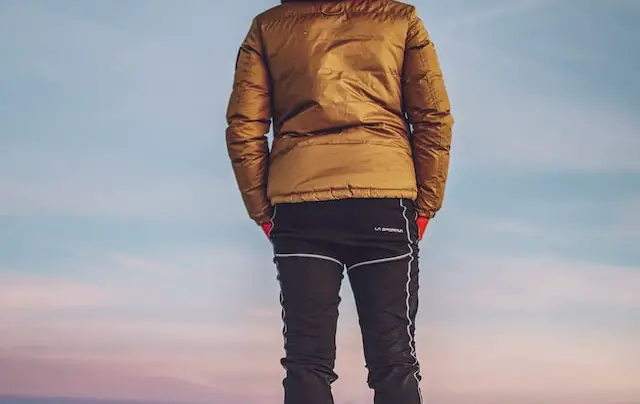 For our furry pals, Carhartt is also 'Not Good Enough.' It is good that it does not contain fur, down, angora, or exotic animal skin or hair.
It does, however, employ leather and wool, and there is no indication that it has a strategy in place to minimize the suffering of the animals from whom these materials are sourced, nor does it appear to trace any animal products back to their source.
Carhartt has a significant way to go in terms of environmental stewardship for an outdoor brand.
Is it OK to wear Carharrt?
Carharrt and Carharrt WIP are not classified as fast-fashion brands. But there are certain other sustainability factors to consider.
Before we consider the brand ethical and OK to wear, it has a considerable way to go in terms of people, the environment, and animals.
It might begin by using more environmentally safe products in its goods, paying a living wage, and tracking or reducing the animal products it utilizes in its clothing.