Are you looking to know whether your favorite brand Down Under Naturals, is cruelty-free? Fortunately, you are at the right place.
Down Under Naturals is a 100% cruelty-free brand.
Personal care is something that is never out of fashion. In fact, caring for oneself keeps you healthy, young, and dapper.
But simultaneously, the consumer has to be aware of the brand's practices he drools over. Even today, many companies practice cruelty towards animals through their product testing and animal-sourced ingredients.
Therefore, let's dive straight into how Down Under Naturals expresses its love and commitment to animal safety. Also, we will dig whether the brand is vegan-friendly or not.
About Down Under Naturals
Down Under Naturals is a Canadian brand that mainly manufactures hair and personal care products. For now, the brand operates only within Canada.
The company's Hypoallergenic Conditioner and Shampoo are two of the most loved and bought items. However, it also manufactures soaps.
All the products are vegan, naturally sourced infused with pleasurable scents to give you a highly soul-refreshing experience at the end of a hard day.
Are Down Under Naturals Products Tested On Animals?
Down Under Naturals products are 100% free of animal cruelty in any form anywhere in the world. The brand applies strict policies to promote animal friendliness.
It is confirmed that;
Down Under Naturals does not conduct animal testing of either its raw materials or finished products
No third party or any distributor of the brand's products is entitled to practice animal testing on its behalf anywhere in the world
Down Under Naturals fulfills its commitment to animal protection by not selling its products anywhere in the world where animal testing is mandatory, such as in China
Therefore, as per the company's claims and our independent research, we can confirm that Down under Naturals is entirely free of animal cruelty.
Is Down Under Naturals Vegan Friendly?
After thoroughly exploring the brand's products in different online stores, we conclude that it is 100% vegan.
Most of the ingredients that Down Under Naturals uses in its products are either plant-based or synthetic. However, not even a trace of animal-based raw material is found in these products ranging from shampoos to soaps.
Primarily, the brand uses naturally derived ingredients in its products, including
water
kiwi fruit extract
peach fruit extract
avocado extract
coconut oil
Rosemary leaf extract
Glycine Soja Protein
some chemicals
The chemicals used to manufacture products are not harmful and are entirely safe for human use. All these ingredients are biodegradable. Therefore, they will not linger on the earth for too long.
Overall, no product contains food products, ammonia, paraben, silicon, and dyes. Moreover, all products are hypoallergenic, meaning there are no real chances of getting an allergic reaction after their use.
Are Down Under Naturals Products Sold in China?
No, the company does not have any sales operation in China through its outlet or any third-party distributor.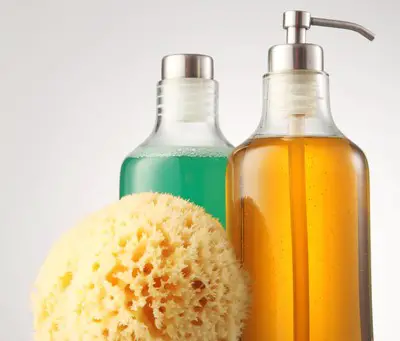 But why does Down Under Naturals not sell products in China? Opting out of selling in China is primarily due to the country's laws that mandate every company to conduct prior animal testing of the products.
So, due to its strong policies against animal cruelty, Down Under Naturals has not expanded its sales operation to mainland China.
Are Products Sold Online Also Subjected to Market Testing in China?
No, the products sold online can quickly be shipped to China without getting tested on animals.
The animal testing laws only concern products being sold in physical stores in China. However, products at stores at Airports across the country or in Hong Kong are also exempt from prior animal testing.
According to the Chinese authorities, the prudence behind conducting cruel animal testing is to protect the people from harm. Therefore, all the imported products, especially skincare and haircare, are required to go through pre-market animal testing.
Is Down Under Ethical?
There's not enough information about environmental friendliness and other ethical factors about brand practices.
However, the available information indicates that Down Under Naturals is an ethical brand.
Firstly, the company's dedication to discouraging animal cruelty is evidence of its high morals.
It not only claims but practically implements this approach by not conducting animal testing of products anywhere in the world.
Furthermore, using all organic and pro-vegan ingredients in all its products, even more, strengthens the company's ethical principles.
In addition, the ingredients are all biodegradable, which is excellent for the "clean and green earth" cause.
The manufacturing process of the brand is also quite satisfactory. For instance, the product packaging is recyclable, which means it can easily be reused for another purpose, thus reducing the earth's pollution.
Apart from positive manufacturing practices, the community participation of Down Under Naturals is also applaudable.
The brand donates a portion of its sales to the Canadian Cancer Society's Run for the Cure movement to help cancer warriors.
Last Words
Overall, Down Under Naturals is best suited for animal lovers and pro environmentalists. It does not practice animal cruelty either by product testing or using animal-sourced ingredients.
Also, the brand gets highly appreciated on ethics for its sustainable manufacturing practices and community services.