Bohme is a fast fashion retail clothing brand. It was founded in 2007 by two Brazilian sisters Vivien Bohme and Fernanda Bohme who immigrated to the United States at a very young age.
Bohme specializes in women's clothing. Bohme's products include tops, dresses, shoes, jewelry, blouses, sweaters, denim, pants, bags, and various accessories.
There are hundreds of different products available at Bohme.
Bohme's motto is to help women find their style and their true personality by providing them the clothing that makes them beautiful and also matches their personal style.
Bohme is helping women to overcome their insecurities and feel their true beauty again.
Bohme is kind and friendly to its customers and always willing to help its customers to find exactly what they are looking for.
Where does Bohme get its clothes?
Bohme's headquarters are located in Sandy, Utah, United States. Bohme gets its clothes manufactured from its factories located in the United States and all around the world.
Bohme claims that materials for its products are chosen carefully after searching far and wide by its designers and teams.
Bohme claims to always choose the best materials and manufacturers for its products.
Unlike some other brands, Bohme does not only sell its products online but also has many physical stores. It has many stores located in the western United States.
Bohme delivers orders both domestically and internationally. Bohme has 16 stores in 5 states with over 200 employees.
Bohme and its Shipping Policies.
Bohme processes the order within 5 business days after an order is placed. However, it may take up to 9 business days before your order leaves Bohme's warehouse and is delivered to you.
For international orders, the estimated delivery time is 15 days. The delivery time can vary depending on the customs process of the country where the order is shipped.
International orders can cost a bit more as you will have to pay duties, taxes, and customs charges.
Even if you are using a promo code or some kind of discount on your order, you will have to pay duties and taxes on the original price of your order.
Bohme won't take responsibility for undelivered packages. All the undelivered packages will be returned to the sender and the customers will have to pay the shipping fee again to reship a package.
Bohme also won't take responsibility for stolen, lost, and damaged packages and you will have to get route insurance to cover your loss.
If you want to return your order, you can return it within 21 days. You can return your order if you have not washed it, or worn it and your merchandise is unused with all original tags attached.
It's no worries if you purchased your order online and want to return it or exchange it from a physical store. You just need to bring your order confirmation email with your order and the staff at the store will process your request.
Is Bohme an Ethical Brand?
Bohme claims that it always works with factories where workers are provided with a living wage.
It is an appreciable step of Bohme as many brands don't pay their workers even minimum living wage and strip them of their basic worker's rights.
Bohme also says that it only works with factories where workers get human working conditions. It is also a very considerate move of Bohme because nowadays the working conditions in factories and companies are terrible.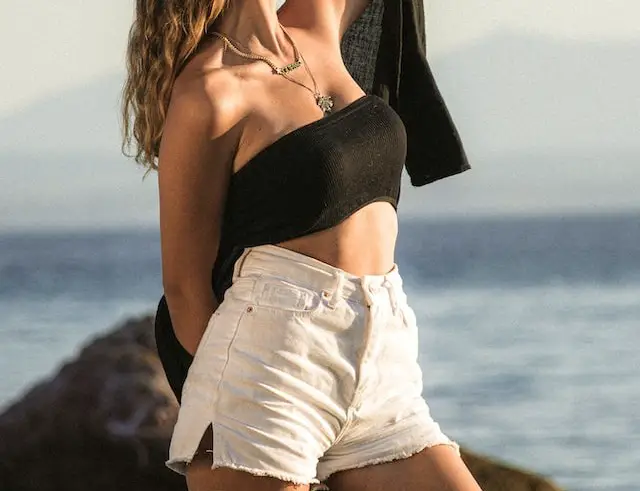 But Bohme is making these efforts for only manufacturing pieces for its own private labels. These pieces are developed in the United States and abroad.
Bohme also carries outside brands and these policies do not apply to them.
Bohme does not control the process of these brands and thus cannot guarantee if they are also developing their pieces ethically and practicing the same work ethics as Bohme.
However, Bohme says that it trying its best to improve with time to be more ethical and develop all of its products by itself.
This way Bohme will be able to ensure its customers that all of its products are developed ethically.
Other than that, Bohme raises funds for nonprofit organizations every year and spread awareness, and encourages its employees to do so too.
Bohme even pays its employees off time who volunteer for the organizations of their own choice.
Bohme itself had worked with local women's shelters, the Ronald McDonald House Charities, the Younique Foundation, and also the orphanages of Bohme's founders Vivien Bohme and Fernanda Bohme in Brazil.
Review of Bohme Clothing and Products.
Bohme's clothes and products are a little bit expensive as compared to some other fast fashion brands. But its quality is also better than other shady fast fashion brands out there.
Most of its customers are satisfied with the quality of the products they received and Bohme's customer rating is also good.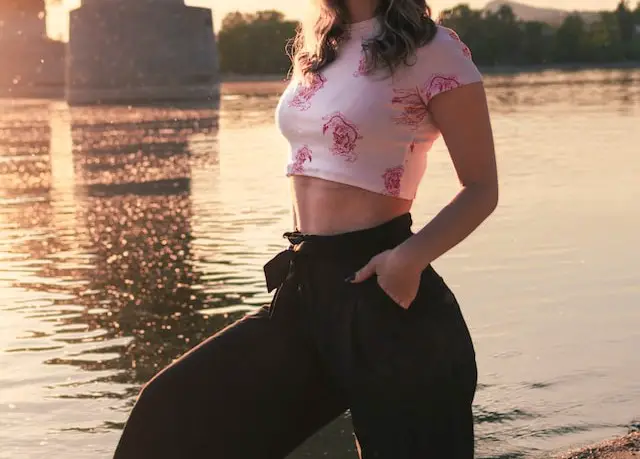 All of the products and clothing pieces on Bohme are so stylish and cool that it is hard to resist the urge to buy more items than you need.
The prices are not so affordable but the products might make you ignore the price tags.
Bohme can be considered a fast-fashion brand but it is different from other fast fashion brands as its prices are not as low and the quality of the products is not too bad.
Bohme's clothing is not as bad that it cannot even be worn twice. So, it is better than the low-quality items that are disposed of after one use and then discarded in landfills.