A trendy outfit at a low cost is a dream come true for every shopaholic. Fast fashion has made this dream a reality by producing clothes that are inexpensive and stylish at the same time.
H&M was the first one to introduce fast fashion. The brand produced thousands of styles at low rates and received a lot of appreciation.
Seeing its success, many other brands followed in its footsteps, and the results were disastrous.
The cheap clothes you buy from fast fashion brands are not really cheap.
These brands may not be costing you a lot of money, but they are costing you something way more valuable- your health and your planet's health.
We say this because we have researched how fast fashion brands produce such stunning yet inexpensive clothes and the things we discovered were anything but pleasing.
Cheap clothes are cheap for a reason.
They do not last long, and their condition begins to deteriorate after two to three washes.
You wear them a few times and then throw them away. But have you ever wondered where all those tattered clothes are going?
Fast fashion brands make clothes using polyester, rayon, elastane, and nylon. All these synthetic fabrics are non-biodegradable. So when you throw away those clothes, they end up in landfills and add to the already polluted Earth.
These cheap fabrics are also hazardous for human beings as they contain irritants that may cause cancer, psoriasis, eczema, and other skin conditions.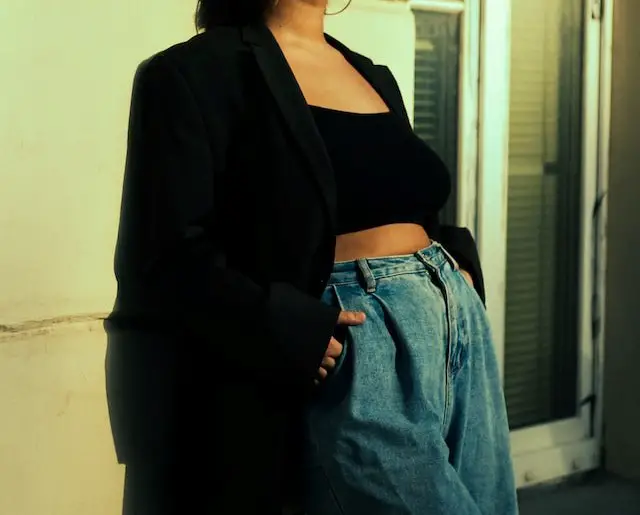 The dyes used in those clothes aren't any better. Most fast fashion brands use azo dyes that are cheap and give strong pigmentation.
Unfortunately, these dyes are highly carcinogenic.
Since human skin absorbs sixty percent of everything it comes in contact with, it absorbs these dyes, and chances of developing cancer increase.
Besides that, when these dyes run into lakes, they pollute the water and cause the death of fish and plants living in them.
Fast fashion brands also abuse people living in third-world countries. Since people are in dire need of money, factories hire them at low wages and make them work for extended hours.
The working conditions in such factories are unsanitary, and poor laborers work without any protective gear.
This is just a tiny glimpse into the ugly world of fast fashion, but enough to make people ponder their buying habits.
It is better to shop from a brand that offers high-quality, sustainable, and chic clothes. These brands may be a little expensive, but since they pay good wages to their employees and use decent quality fabrics, they are worth a shot.
Many shoppers are now conscious and wish to know whether their favorite brand is fast fashion or not. Boden is a British clothing brand that has also come under the radar.
Is Boden fast fashion? The brand has been around for over thirty years and has been producing high-quality clothes for men, women, and children.
Boden claims that all their clothes have the best fabric and stitching. Once bought, you can wear and wash the article as many times as you want, and it won't wear out. The brand even offers a replacement if anything happens to the clothes within 365 of purchase.
Now that we know about Boden's quality claims, let's see how many boxes it checks off of our "Fast Fashion Brand Practices" checklist.
Does Boden offer thousands of clothing styles in different colors?
Yes, Boden offers its consumers a wide range of high-quality clothes.
Does Boden use polyester and elastane as the primary clothing materials?
Boden uses polyester for its swimwear, but all of it is made with recycled plastic. All other fabrics used by the brand are sustainable.
Does Boden launch all the trendy garments and styles shortly after celebrities wear them?
The brand believes in being unique, and instead of copying styles, it comes up with its collections.
Does Boden have lower prices than the pioneers of fashion trends?
Boden's scrunchies cost twelve pounds each and are the cheaper thing the brand offers. The highest-priced item on the website is an embroidered jacket worth two hundred and fifty pounds.
So we can say that Boden is a brand that is neither too cheap nor too expensive.
Does Boden have factories in third-world countries?
Boden has a list of all its factories on the website. Turkey, India, and Portugal are the primary location for Boden factories.
The brand ensures that all its suppliers pay fair wages to the laborers and visit the factories to ensure it meets the standards.
To read more about Boden's suppliers and factories, click here.
So Is Boden Considered Fast Fashion?
No, Boden is not a fast-fashion brand.
Is Boden ethical?
Boden is one of the very few clothing brands that do not cost an arm and leg for good quality, trendy apparel.
The brand packaging and shipping materials are made with recycled materials. Boden also ensures that all its suppliers offer fair wages to laborers and ensure a safe industrial environment.
The clothes produced also contain sustainable fabrics, but the leather used by the brand comes from animals. Apart from that, Boden does not have any policy that focuses on greenhouse emissions. The brand ships worldwide, but there is no evidence of carbon-neutral shipping.
This shows that Boden may boast about being ethical, but it still has a long journey ahead.
Is Boden a sustainable fashion brand?
Boden produces high-quality clothes with a 365 days guarantee of exchange or repair. Sixty percent of the cotton
Boden uses its clothes is from sustainable sources, and by 2023, it promises to make it one hundred percent.
The brand uses recycled plastic to make its polyester swimwear and is looking forward to eliminating polyester from all its clothing range.
Instead of using artificial silk for its dress, Boden uses LENZING™ ECOVERO™, a fabric that is sustainable and biodegradable.
Apart from all this, in 2021, Boden reduced its water usage and saved more than six hundred million liters of water.

All this proves that Boden is a sustainable fashion brand. To read more about its sustainable practices, click here.