The average American replaces their smartphone every two to two and a half years. Despite the fact that the lifespans of these pervasive devices continue to rise, they contribute to an increasing waste problem.
Cell phones, like other electrical gadgets, contain dangerous elements (lead, nickel, mercury, and chromium, to name a few) that, if left to deteriorate in landfills, can affect the environment, animals, and even humans.
Therefore, it is crucial to discard or, even better, discover a way to utilize obsolete cell phones. However, there may be several possibilities for recycling old cell phones; how can one choose which is the best?
In addition to returning it to the manufacturer, you may also leave it at a nearby drop-off place or donate it to a charity, providing that it has a take-back programme. Obviously, you must ensure that the phone will continue to be utilized if it is still functional.
It Can Be Sold
Dissatisfied with trade-in values? You can sell your phone privately, and doing so will likely get you more cash. However, there are disadvantages here.
There is more administration. If you do not already have an account, you must create one, create a listing, and take photographs of your phone. Typically, better photographs result in a higher ultimate selling price.
There is also the possibility of being defrauded by a buyer. To avoid this, your phone should always be sent using a monitored service that verifies delivery.
However, this does not provide complete protection. Paypal, the provider most frequently used in these transactions, has an excellent buyer protection mechanism that may be exploited by dishonest online buyers.
The most money may be made, however, if one is ready to incur headaches and a slight danger of losing money by selling privately.
If a potential buyer requests payment via a service you've never heard of or half payment after receiving the phone, you should presume it is fraudulent.
How Can It Be Recycled?
The process of recycling an old phone involves two phases. If it is irreparably damaged, as a result of a fire or flood, you may simply dispose of it at a local recycling facility that accepts electronic equipment.
In the Earth911 Recycling Search tool, you may input your ZIP code to discover a site near you.
However, if you're like the majority of people and want to trade in your working phone for an update, you'll need to prepare it beforehand to safeguard the security of your data. Then, you may hand it to your vendor, knowing that no critical information remains on it.
Here's how to prepare your old phone for recycling or refurbishment for resale to another consumer:
Create a full backup of your data. Check the online version of your phone's handbook for the precise technique for backing up data.
Cleanse it carefully. The majority of window cleaners include ammonia, which should not be used. Use alcohol in its place.
Remove the SD card and SIM card. Remove any SIM, SD, or other memory cards you may have inserted into the phone to increase its memory or capabilities.
Do a reset the right way. Do a factory reset, which will get rid of about 95% of your personal information.
Test the fundamental features. Is everything operational? Check for dead pixels in the lighting, the charging ports, the volume control, the touchscreen, the power button, the camera, and the screen.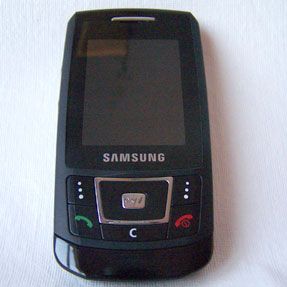 Notate the model number. If you do not know your model number, contact your service provider.
Return to be used again or fixed up. Tell the group you are giving your phone to how it works. Most of the time, they will check the basic functions to make sure it is in good shape.
If not, simply instruct them to recycle it. Make sure you get credit for a trade-in or trade-up if the item is in good enough shape.
Donate Your Phone
Before selling or donating a phone, you should always do a factory reset. This deletes all of your personal information, apps, and any security measures that might stop someone from getting around the lock screen.
It requires only a few seconds. Go to Settings > General > Reset on your iPhone. Select "Clear All Settings and Content."
Most of the time, you can find Android's reset options in Settings > System > Advanced > Reset or a similar place. However, the actual location changes significantly across models. Look for the "factory reset" or "delete all data" reset type.
We advise against donating a partially functional phone to a charity that redistributes technology.
Conserving Supplies
It is obvious that when a phone is recycled, the materials may be reused. A phone's gold, solder, and silicon may be salvaged and reused.
Certain minerals, such as the rare earth elements used in electronics, are exclusive to China and might be shut off in the event of a conflict.
If your phone is broken, a good recycler can get parts of the plastic, metal, and rare earth materials out of it. If it still works, you won't have to make another one, which saves important natural resources.
Conclusion
O2's O2 Recycle program has given back almost a quarter of a billion pounds to tech customers who have recycled their old equipment through the program since its inception, as part of the company's continued efforts to encourage consumers to make greener decisions.
Since its inception in 2009, O2 Recycle has paid out over £250 million and recycled about 3.3 million gadgets, totaling hundreds of thousands of tons of e-waste with no garbage going to landfills.
Nearly 95 percent of the technology that enters the Recycle program is repaired and reused, therefore prolonging the life of the equipment and helping the circular economy.
Everyone can use the program, no matter what network they are on, and none of the devices that are collected are thrown away.
In April 2020, O2 and Ingram Micro established their alliance. Since then, the alliance has kept more than 128,000 gadgets from being thrown away, which is the equivalent of about 21 metric tons of e-waste, and given back more than £18 million to customers.