Straighteners make getting ready in the morning, for a night out, or for a special occasion quick and easy.
Since new hair dryers, straighteners, curling tongs, and other grooming tools come out all the time, you may be thinking about getting a new one.
But what do you do with your outdated technology?
Whether it is damaged or you just wish to replace it, there are ethical ways to dispose of an old hair straightener or other item. It is possible to recycle hair straighteners, but it must be done carefully.
Hairdryers and straightening irons are WEEE (waste electronic and electrical equipment) waste. Even though they are composed of plastic, metal, and other components, they must be disposed of like other WEEE products.
When hair dryers and straighteners are brought in to be recycled, they will be taken apart and recycled as separate waste streams.
Regarding eco-friendly beauty regimens, haircare is the largest culprit. Research shows that it has the biggest effect on the environment compared to other everyday things like skincare and cosmetics. Your hair products may be potentially harmful to the environment.
Olivia Crighton, the owner of the sustainable salon Glasshouse, said, "Everyday items may contain plastic, petroleum, or derivatives of crude oil, which are often made with methods that leave a big carbon footprint."
Anita Rice, creator of the eco-friendly salons Ralph & Rice and Buller & Rice, elaborates on this point. "These are also washed into our rivers, where they pose a threat to marine life."
Some hair products also contain palm oil, which has been linked to "massive deforestation, the endangerment and extinction of several animal species, and the degradation of ecosystems."
How Does It Get Recycled?
When you bring your old hair styling tools to their recycling center, they will use, repurpose, or recycle them.
One of these possibilities is likely to occur. Your old styling tool can be dropped off at the recycling center at Cloud Nine's corporate headquarters, and waste management partners will pick it up.
They are then brought back to a facility, where each item is manually decontaminated.
Before the products are shredded, recyclable components are separated and placed in distinct heaps. The parts are then sent to a melting facility after being disassembled until only their essential parts remain.
If you return a pre-owned Cloud NINE device that hasn't reached its end of life, the company will refurbish it, issue a new manufacturer's warranty, and sell it to a new owner at a discount. If you do so, they will purchase the goods from you again.
How Should It Be Recycled?
Simply fill out an online form and receive a postage-paid label. Did I just say "prepaid"? Yes, they cover the freight costs.
You package the old hair straightener and deliver it to the local post office. That's all!
They will take any brand or retailer's hair dryers, curling wands and tongs, straightening irons, and other hair styling tools.
Anyone over the age of 18 who lives in the United Kingdom can use their recycling program. Our company does not offer this service to any business, partnership, or corporation.
Donate to a Church When giving to a church or to Goodwill, you should think about many of the same things. It should be in good working condition, with minimal wear and tear desirable. It must be disinfected and resealable.
Using a moist cloth and vigorous rubbing is an effective method of cleaning. On the other hand, if you were a heavy user of Argan oil and used a high heat setting, such as 450 degrees (on hair with a natural texture), then a moist towel may be able to remove all the residue.
I would submit it to InStyler or Cloud Nine in this instance.
Churches will not accept a damaged or broken hair straightener. This is due to the fact that many churches operate thrift stores. Therefore, the donated products will likely wind up in their store.
Program for Recycling Instylers
After a lot of hard work and as part of our goal to be 100% recyclable, InStyler is now able to fully recycle your old, unused, or broken hair styling equipment. They will recycle the tool completely for you.
Send us your unwanted or unused hair styling items, whether they are functional or not. We even accept tools from competing manufacturers! Conair, Revlon, Beachwaver, Hot Tools, and Harry Josh are a few examples.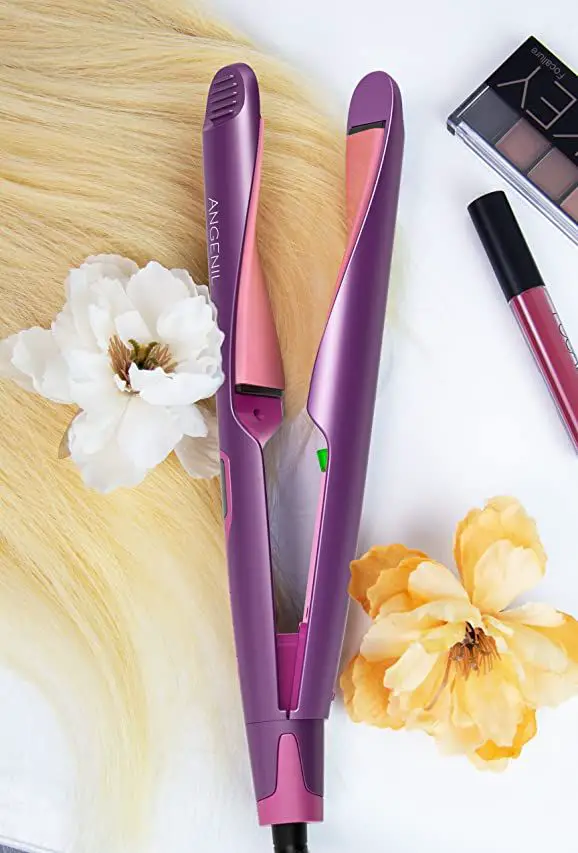 We will take flat irons, dryers, hot rollers, and curling irons as tools. As a token of our appreciation, they will offer you a 35% off voucher towards your future purchase of an InStyler tool from InStyler once your tools have been returned.
Under our Recycle Program, you can recycle your old tool if it meets the following criteria: • The tool was meant to style or dry your hair. The instrument is an electrical battery or 110V plug.
Conclusion
I hope that this information is helpful in helping to protect our environment. If your old hair straightener is still in good condition, it is believed that donating it is the best option for getting rid of it.
Unfortunately, this is not the case in many circumstances. Donating to Cloud Nine or InStyler, depending on where you live, is the next best thing to do. Of course, the garbage can is the final choice.