No matter how carefully we curate our wardrobes, there comes a moment in the lifespan of every article of clothing when it no longer fits, we no longer desire it, or it has become so worn and well-loved that it has begun to break apart.
The question then comes up for any responsible consumer: what happens to our old clothes when we recycle them, and what are the best ways to get rid of our old clothes in a sustainable way?
Since caring for what we already have is the best way to live a more sustainable lifestyle, we are more conscientious than ever about the items we own.
However, even the most cherished clothing can become torn or ruined, and our bodies and tastes might change over time, so that an item that was once cherished hangs forgotten at the back of the wardrobe.
The seasonal transition is the ideal time to evaluate one's clothing. As you clean and put away the clothes for this season and get things out of storage, look at each item carefully.
Have you worn it during the season? Does it require repair or tailoring? Have you considered upgrading or replacing it? Be sincere with yourself and be patient.
How Can It Be Recycled?
We've all had that one pair of pants we've worn to death or that blouse we couldn't bear to part with until the sleeves were torn.
Consider giving your damaged, unwearable clothing to your community's textile recycling program.
About 10 million tons of useless fabric are thrown away in the United States every year, which fills up landfills and hurts the environment.
However, most of these materials can be recycled into something new through projects like GrowNYC and USAgain in the Bay Area.
What Is Done With Recycled Garments?
When clothes are taken to a recycling plant, they are sorted by hand according to the type of textiles. The clothes are then shredded, crushed, and treated in different ways depending on how they will be used again.
Some of them might be turned into recycled fabric and put back into your closet as brand-new clothes. Other fabrics of lower quality will be used in less glamorous but still important ways, such as insulation, padding, and industrial textiles.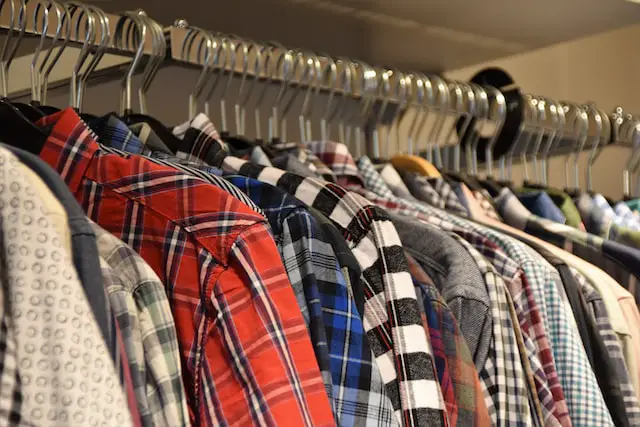 Since it takes hundreds of years for synthetic materials to break down (at least 200 years for a polyester outfit), it is very important to keep clothes out of landfills.
Also, the recycling business gives people jobs that require skill and can't be easily done by machines, since machines can't tell what fabric is without being able to feel it.
But recycling is not a simple win because it is hard to recycle many synthetic textiles in a way that is good for the environment.
Spandex and lycra are difficult, according to Serge Lazarev, founder of Green Tree Textile Recycling in New York City: "When elastic and rubber are mixed up with the textile material, we cannot separate it."
If you want to send your clothes to a local recycling facility instead of reusing them at home, there are a few best practices to keep in mind.
First, look at the information your local government gives you to see what options they offer. Pay close attention to the details they give about what to send and how to prepare and arrange it.
Donate Attire
Many stores now give store credit or a discount in exchange for clothes that have been donated. This is because businesses are more socially aware than ever before.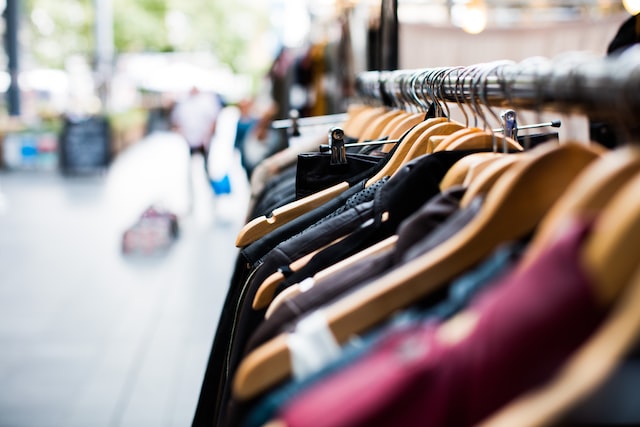 B-Corp Reformation, which recycles textiles, and Madewell, which turns old denim into home insulation for poor communities in the area (and gives you $20 off your next pair of jeans), are two of our favorites.
When you're through with their items, one of our favorite ethical businesses, Cuyana, provides resale programs. Simply return them in a pre-labeled bag to get shop credit or resale cash, with proceeds going to their charity partner, H.E.A.R.T. (Helping Ease Abuse Related Trauma).
Transform Your Favorite Tees
It's a shame to have a bunch of T-shirts from your favorite concerts and festivals that you only wear to bed. Or perhaps you're holding on to those very worn-out sweaters and t-shirts that you no longer wear but that have sentimental significance.
Making them into a stunning duvet cover is an excellent way to avoid throwing them away and instead putting them on display.
Discover How To Fix And Repair Your Clothing
If you love your clothing despite its holes and tears, the best eco-friendly action you can take is to learn how to repair it!
Too far gone? Consider transforming the clothing into a brand-new item: Cut off the sleeves of your denim jacket to create a vest, or cut off the bottoms of your jeans and add lace to create shorts for warmer weather.
A simple sewing class, either online or in person, will give you the skills you need to fix up your favorite clothes.
Utilize Material
This is an excellent solution for any unwanted, non-elastic, durable clothing you own. Shirts and certain skirts and dresses will work, but not T-shirts and sweaters. Additionally, they make fantastic birthday and holiday gifts.
To reinforce the packets, cut the available material into approximately 5″ 5″ squares and some more squares of the same size in a basic flannel material.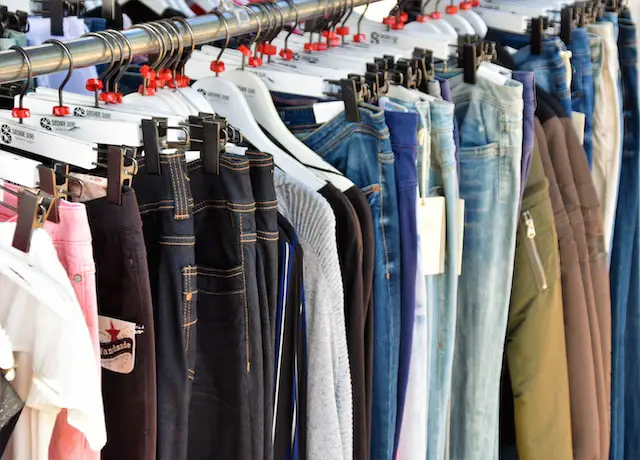 Once you have sewn the squares together and stuffed them with uncooked rice, they are complete. Put them in the microwave for thirty seconds, and you'll have a terrific hand warmer for those chilly mornings.
Additionally, you may make longer packs from pant legs. These may be placed around the bottom of your bed throughout the winter to keep your feet toasty. Bee in My Bonnet's comprehensive guide provides insights on how to get started.
Conclusion
Sometimes we have a beloved blouse or pair of pants that we can no longer wear but refuse to give up. Our children's clothing, in particular, leaves an indelible impression on us. So, what do you do with your outdated wardrobe?
There are other options for clothing, such as donating. You only need some time and ingenuity to complete the task.