The beauty industry in the world is booming but with the cost of harm to the environment. Almost all products in the beauty industry are packed in plastic.
This industry plays a huge role in accumulating waste to the environment, including non-biodegradable glitter, throw away face wipes, plastic cotton buds, and cotton rounds.
Now the industry is looking out for the damage and seeking more eco-friendly alternatives.
However, the industry is still finding it hard to create plastic-free makeup and plastic-free mascaras. Here are some eco-friendly mascara brands in the UK.
1. ZAO Makeup
ZAO Makeup is one of those eco-friendly brands that produces vegan, 100% Organic, refillable, and eco-friendly mascara. ZAO Makeup's refillable mascara is quite intense which gives volume to the lashes.
The mascara is produced with a nourishing formula containing aloe vera, castor oil and shea butter to thicken the lashes.
The formula of the mascara contains more synthetic preservatives and instead is formulated with high-quality raw ingredients that make the mascara suitable for sensitive eyes.
The company uses a refill system which eventually results in less waste generation and is more cost-effective.
They have been officially certified by ECOCERT. They use 100% natural ingredients and 58% organic ingredients. The packaging of the mascara is done in the bamboo casing and cotton drawstring pouch, with a refill option.
The bamboo is sourced from China and is then processed on-site. Bamboo is perfect for trapping capture and hence make the packaging carbon-free. So, ZAO makeup has no use for carbon.
Website: https://zaomakeup.com/en
2. Dirty Hippie Cosmetics
Dirty Hippie Cosmetics is known for its use of no plastic. The packing of the products is done in a handy recyclable glass vial with an aluminium screw cap.
The mascara is without a plastic reducer inside so that the excess product can be taken off the brush. People using mass-market mascara might find it odd in the beginning before getting used to it.
The brush is made up of bamboo which is sustainable and has synthetic fibre which is added with all orders. All the products by the brand have a shelf life of 4 months.
The size of the mascara is small but the weight size is similar to those by other brands contributing to plastic waste.
Website: https://dirtyhippiecosmetics.com
3. Clean Faced Cosmetics
The brand makes sure to produce hygienic, essential oil-free cake mascara which can be used as eyeliner, brow filler, and cream eyeshadow. Hence, one mascara with multiple functions. It doesn't need water for moistening before use which I too gross.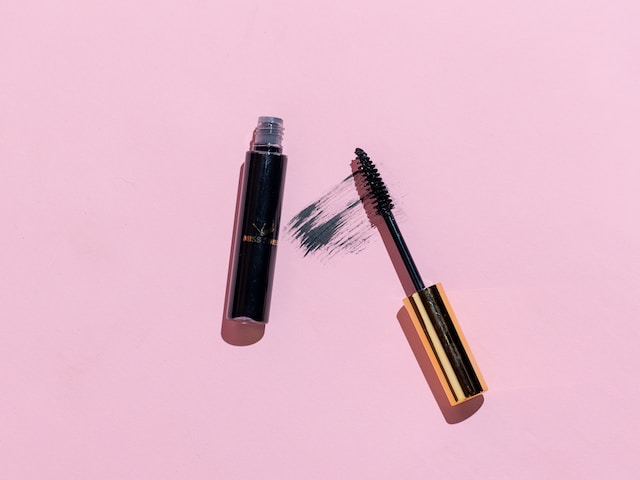 For the green initiative by the brand, they have now introduced eco-friendly bamboo applicators. For composting, the nylon tips need to be removed. The mascaras can be easily used and are vegan without any waste.
It is made up of castor oil that helps in lash growth. Every pack has both an eyeliner applicator and a mascara wand.
This product gives natural volume to the lashes along with winged eyeliner that gives smoky eyes. The mascara does not contain any alcohol or silicones which can dry easily.
Website: https://cleanfacedcosmetics.com
4. Kjaer Weis
The Kjaer Weis Lengthening Mascara is contain organic ingredients that help in the creation of volume and lengthening. It moves easily on lashes to create perfect eye makeup for events. The fragrance is good along that has a combination of lavender and rose oils.
The Lengthening Mascara has a similar formula as the usual mascara but has a sustainable refillable package. The refill process of the mascaras is similar to the new design and package.
The mascara is made up of organic materials, 99.8% of which are agriculturally derived from organic sources. The brand has its products prepared in Italy and have received certification from Italy. They are cruelty-free, gluten-free and is not suitable for vegans.
Website: https://kjaerweis.com
5. Vapour Beauty
Vapour is yet another eco-friendly makeup brand that manufacturer mascara that gives volume to your lashes and strengthens them using organic materials.
The brand uses acacia flower and jojoba to soften the mascara that makes sure to avoid any irritation during application. The formula contains organic beeswax which is not vegan.
Vapour has been offering a Terracycle return programme to reduce plastic which gives reward points to those who return tubes to them after use. The mascara also contains palm oil derivatives.
Website: https://vapourbeauty.com