Fast fashion is a $500 billion dollar industry. It consists of clothing that is easy to find and affordable.
This type of clothing fits in the middle ground between luxury and budget items.
The average price of each item sold is about $30.
There are approximately 1,000 fast fashion stores that operate in the United States and Europe altogether.
One of them is Marks and Spencer, a popular retailer that focuses on modern urban living.
They also have an online presence through their website and mobile app, which has grown in popularity over the past few years.
Marks and Spencer is gaining popularity and is becoming more popular day by day, so one might question its ethical and moral values. Also, is Marks and Spencer fast fashion?
Is Marks and Spencer sustainable fashion?
The short answer is no – there's still a lot of improvement needed. Marks and Spencer have committed to being a leader in a sustainable fashion. But how sustainable is it?
In 2018, M&S released its Plan A report, outlining its commitment to global social and environmental issues.
The company aims to make all clothing 100% recyclable by 2020 and eliminate all hazardous chemicals by 2020 – deadline not yet met.
An investigation has revealed that M&S has business ties with Brazilian company JBS, which is responsible for the deforestation of the Amazon rainforest through the grazing of cattle and the production of leather.
This came as a real surprise because Marks & Spencer had previously been praised for its animal welfare approach, including a ban on microbeads from cosmetics products and plastic bags from its stores.
Are Marks and Spencer's ethical?
Marks and Spencer (M&S) is one of the UK's most popular high street retailers. It has been a household name for more than a century and has built up an enviable reputation as a quality brand, particularly in the clothing sector.
However, despite its long history and popularity, M&S has recently come under scrutiny. In particular, it has been accused of greenwashing and failing to pay its workers a living wage.
In terms of the company's environmental reporting, palm oil sourcing, and wood sourcing, M&S earned an Ethical Consumer Best rating.
But this hasn't stopped it from being exposed as greenwashing by the non-profit organisation Changing Markets Foundation.
They found that 88% of M&S' green claims were actually greenwashed.
In the same year, they were also shown to be using wood that had been sourced through deforestation in South Africa and Brazil.
Specifically, Good On You points out that the company does not pay a living wage to the workers in its supply chain.
Where are M&S clothes made?
Marks and Spencer is the latest retailer to be caught up in the debate about ethical fashion.
The company has been accused of misleading its customers after it emerged that some of its clothes are made in sweatshops using child labour.
M&S says all its cashmere comes from Inner Mongolia in China. But it is not clear what conditions the goats have to endure.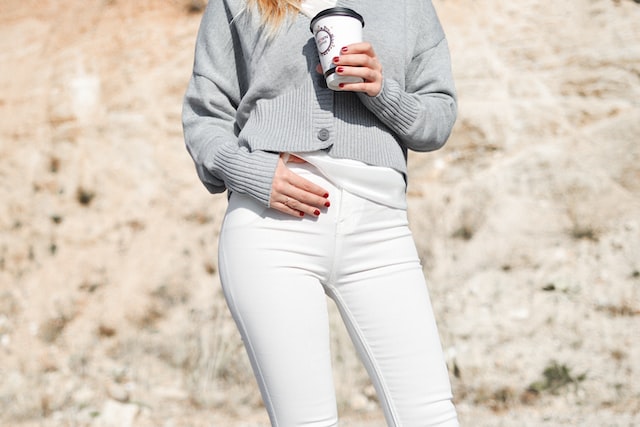 The M&S website says: "This product has been made with 100% cashmere using ethical trading initiative."
However, "Cashmere products do not carry a certification that guarantees their ethical origin," says Dani Baker, of the Ethical Fashion Forum. "Many brands are now starting to use a label on their website or product tags to show they have taken steps to ensure their supply chains are ethical."
A majority of M&S's clothes are produced in Bangladesh, Cambodia, India, China, and Turkey.
Do Marks and Spencer use sweatshops?
Marks and Spencer is one of Britain's best-known retailers, with more than 900 stores across the country and employing around 90,000 people.
Marks and Spencer have been accused of using sweatshops in the past, with reports of workers being exploited at suppliers' factories in Turkey.
In 2016, a BBC Panorama documentary exposed Syrian refugees working in Turkish factories for Marks and Spencer. The refugees were reportedly exploiting their legal status to claim asylum and were then forced to work long hours for low pay.
It found that some workers were getting less than half the legal minimum wage while others had their passports taken away by their employers. Some even had to live in dormitories run by the factory owner and weren't allowed to leave without permission.
It's not the first time M&S has faced this kind of criticism. The same happened in India and Indonesia where M&S was accused of using child labour.
The retailer said it would investigate the claims. It has since confirmed that it stopped working with one supplier after discovering they had breached its code of conduct by employing Syrian refugees without valid visas.
How are M&S working to become a more environmentally friendly Organisation?
M&S has set a science-based target to reduce greenhouse gas emissions generated from its own operations and supply chain by 20% in absolute terms by 2020-2025.
To achieve this, they will undertake activities including:
Reducing energy use at stores and warehouses by 30% per square metre of retail space. This will include an energy efficiency programme across all stores and warehouses which will target reducing energy use in refrigeration systems for food storage, lighting and heating systems in buildings.
Also aims to look at ways in which they can reduce packaging through sustainable sourcing policies, such as the development of low carbon packaging solutions and exploring the use of recycled materials where possible.
Conclusion:
Marks and Spencer are a big name when it comes to British retail, and they provide many people with a definitive sense of what being British is all about. They push hard to be an ethical leader in the fashion industry, but a lack of effort in sourcing their products from sustainable stores is holding their efforts back.
I think their goal of becoming carbon neutral by 2020-2025 is very ambitious, but the progress that they have made so far is not so impressive. Pressure from customers and other organizations will likely push them to make more aggressive efforts to become environmental leaders.