Check out this list of the 10 best eco-friendly yoga mats on the market if you care about the environment and need a new mat – or want to buy your first one.
Manduka
Manduka offers everything you require. The firm sells mats for everyone from beginners to those who practise high-intensity hot yoga. These made-for-good mats are biodegradable and latex-free and will keep you cool and comfortable during any workout.
1-877-626-3852 | info@manduka.com
Website: https://www.manduka.com/
Address: 2207 E. Carson Street, Unit C3 Carson, CA 90810
Gaiam
Gaiam offers more than just yoga mats, with products ranging from 100% recycled cork yoga blocks to sustainable rattan and kapok meditation seats. Even the brand's mats, however, are made of natural rubber and jute and are up to 8mm thick.
1-877-989-6321 | customerservice@gaiam.com
Website: https://www.gaiam.com/
Address: 9107 Meridian Way, West Chester, OH 45069
Jade Yoga
With Jade Yoga's yoga mats, double-check, triple-check, and quadruple-check. They're not only made in the USA with natural rubber, but they're also environmentally friendly since Jade Yoga plants a tree with every purchase.
It also donates to a variety of charities throughout the year, including the battle against ovarian cancer.
888-784-7237 | info@jadeyoga.com
Website: https://jadeyoga.myshopify.com/
Abhinehkrafts
Abhinehkrafts is an India-based shop that creates yoga and meditation products in collaboration with craftsmen and long-standing traditions. Organic cotton, natural wool and rubber, as well as recycled fibres, are used to hand weave each mat.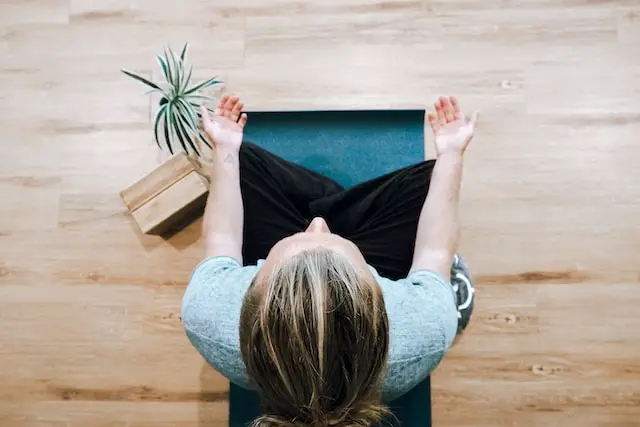 The anti-skid grips are especially useful for those more difficult positions and stretch. Abhinehkrafts orders will be delivered to you in carbon-neutral shipping thanks to Etsy.
91-9717974283 | support@abhinehkrafts.com
Website: https://www.abhinehkrafts.com/
Address: 604 JKG, Sec 18 Vasundhara Ghaziabad
Brentwood Home
Brentwood Home has been handcrafting mattresses and home necessities with Los Angeles artisans for over 30 years, using organic, nontoxic, and natural materials that are free of chemical retardants, phthalates, and heavy metals.
Vegan yoga products follow the same code of ethics and skill as the rest of the studio's services. The bolster, pranayama, and meditation pillows are made of 100 percent GOTS and OEKO-TEX certified organic cotton and filled with all-natural buckwheat hulls.
714-451-4445 | support@brentwoodhome.com
Website: https://www.brentwoodhome.com/
Avocado
Avocado is the world's first Climate Neutral mattress and furniture brand, and its Yoga and Meditation pillow adheres to the same criteria. It's made from Indian organic cotton and packed with vegan buckwheat from the United States.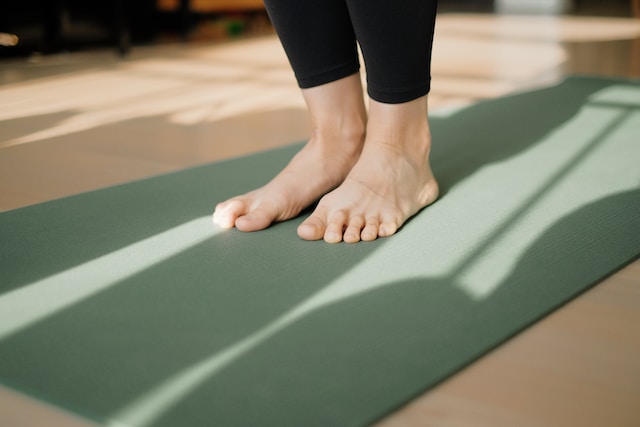 Every step of the supply chain is ethical and ecological, and it all ends in Los Angeles. Even when we aren't performing yoga, we use this cushion to align our spines and improve our posture!
+1 657-385-8849
Website: https://www.avocadogreenmattress.com/
Address: 1120 Montana Avenue, Santa Monica, CA 90403
Yogamatters
These mats are excellent for everyday use and have been padded for comfort, as their name indicates.
They have a textured surface that provides a good grip for a non-slip experience.
They're made from responsibly sourced natural tree rubber and recycled components, and they're also recyclable.
They're also biodegradable. They are 99 per cent latex-free, contain no nasties – like toxic dyes or chemicals – and they come in five bold colours, from 'grape' to 'flame orange'. If you're just starting out at yoga, and wannabe as earth-friendly as possible, look to one of these.
+44-208 888 8588 | hello@yogamatters.com
Website: https://www.yogamatters.com/
Address: Unit 1 Follingsby Avenue Follingsby Park Gateshead Tyne & Wear NE10 8HQ
Yoga Studio
Those looking for real yoga equipment might consider purchasing a natural organic cotton rug produced using traditional ways. These eco-friendly Yoga Studio mats are created in India, the home of yoga, and they're made of cotton, so there's no need to worry about PVC.
Website: https://www.yogastudiostore.com/
Address: Unit 2, 83 Ringwood Rd, Poole BH14 0RH
Yoga Design Lab
They're made with water-based inks, are recyclable and biodegradable, and have no odour, so there's no rubbery scent when you first open them up.
businessdevelopment@yogadesignlab.com
Website: https://eu.yogadesignlab.com/
Complete Unity Yoga
Their mats, which are on the lower end of the scale, are created in the UK using sustainable plant-based ingredients. It's made of natural jute fibre that's 'encased' in 100 percent natural rubber (which, unfortunately, does include latex), is biodegradable, and comes in a variety of colours.
+44 20 808 909 08 | hello@completeunityyoga.com
Website: https://completeunityyoga.com
Address: Rosemont, Church Walk, Lode CB25 9EX