Fast fashion is increasingly influencing more and more fashion buffs today. It provides trendy and eyecatching clothing to shoppers on a budget.
If you are a fast fashion user, you must be akin to the fast-fashion brands. One such brand is Windsor which is famous for its stylish yet affordable clothing.
This iconic Canadian fashion brand has been dressing women for over 60 years. In fact, it was one of the first to offer ready-to-wear clothing to Canadian women.
But is Windsor a relevant player in the fast fashion game?
Let's look at what fast fashion is and how Windsor competes in this race.
What Is Fast Fashion?
In recent years, fast fashion has become a popular term in the fashion industry. But what actually is it?
Fast fashion is a type of fashion that is designed to be produced and consumed quickly. It is typically characterized by low-quality materials, mass production, and a high turnover of styles.
Typically, mass-market retailers produce this type of fashion. They rely on cheap labor and materials to produce their products.
These garments are often made with cheap materials and poor stitching, meaning they fall apart quickly. Moreover, the workers who make these clothes are often paid very little and work in unsafe conditions.
With the growth of the fashion industry and the rise of online shopping, fast fashion has also grown exponentially.
While fast fashion can be convenient and affordable, it often comes at the expense of workers' rights and the environment.
For the same reason, many have increasingly criticized fast fashion for its negative impact on the environment and its workers.
So while buying from a fast-fashion store, you're getting poorly made clothing and supporting an unethical system.
About Windsor
Windsor is a clothing company that produces high-quality, stylish clothing for women. Windsor clothing contains high-quality materials, and the brand has a reputation for excellent craftsmanship.
The company was founded in 1937 by the Zekaria family. The founders wanted to create a brand that would offer women stylish, well-made clothing at an affordable price.
Today, Windsor is one of the leading fashion brands in the world. It offers a wide array of clothing, accessories, and home decor items.
The company's clothing is known for its flattering cuts, beautiful fabrics, and attention to detail. Moreover, women of all ages and sizes can find something to suit their tastes and budget in Windsor's collections.
In addition to its online store, Windsor Fashion operates several brick-and-mortar retail locations.
Overall, the brand designs on the policy that one should look best no matter the event. So, whatever the occasion, Windsor fashion can help you look your best.
Is Windsor Fast Fashion?
Fast fashion is all too common in today's industry, and Windsor is no exception. Windsor sells clothes that are mass-produced overseas.
The brand has always offered the best quality and low prices to fashionistas. However, recent years have seen the company come under fire for its embrace of fast fashion.
The company has defended its practices, arguing that its goal is to provide shoppers with affordable, stylish clothing.
Whether or not Windsor can be considered "fast fashion" is up for debate. However, there is no doubt that current trends heavily influence the company's products.
Is Windsor Ethical?
Windsor, the fashion retailer, recently came under fire for using real fur in some of its products. The company has faced pressure from animal rights activists to stop using fur in its clothing.
But, the company has not taken measures to do so. This decision has led to some consumers questioning whether Windsor is an ethical brand.
Windsor is not the only fashion retailer that uses fur in its products. Many high-end designers use fur, and it is considered a luxurious material.
Whether or not Windsor is an ethical brand is ultimately up to the consumer.
However, apart from the use of fur, Windsor has ethical practices. For instance, it ensures that all its employees work in a safe environment with a fair wage.
Moreover, the company's manufacturing practices do not seriously threaten the environment.
Its Supply Chain Transparency Statement claims that its supply chain does not contribute to human trafficking and slavery either directly or indirectly. Also, the brand strictly requires its suppliers to uphold ethical practices.
Where Does Windsor Source Its Clothing?
Windsor sources most of the clothing from China. This is mainly due to the country's low labor costs and high productivity.
However, China is not the only source of Windsor's clothing. The company also sources garments from Bangladesh, Vietnam, and India.
These countries have also become popular manufacturing hubs due to their low labor costs and large pools of skilled workers.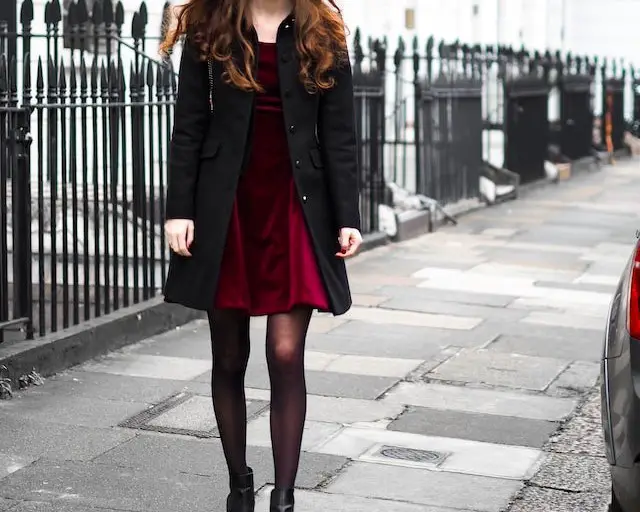 In recent years, Windsor has also started working to increase its sourcing from Africa. The company has set up production facilities in Ethiopia and Kenya.
It also plans to expand its operations in other countries on the continent.
By diversifying its sourcing, Windsor can reduce its dependence on any country or region. This helps mitigate risk and meet customer demand even in the event of a disruption in supply.
Last Words
Windsor is a fast fashion brand that offers quantity over quality within an affordable price range. Essentially, it works to provide women of all ages with the latest trends for any occasion.
However, if you are an eco-conscious shopper, you must investigate the brand's environmental impacts, ethics, and sustainability. This would help you make a more informed decision, and you'll not contribute to further degradation of our planet.