Vans is an American footwear and apparel brand. Vans was founded in 1966 by Paul Van Doren, Gordon Lee, and James Van Doren. Vans was started 56 years ago in California.
Vans is a trusted brand when it comes to skateboarding shoes and it can be considered a classic but still, the clothing pieces Vans offers are trendy. Vans can be classified as fast fashion because of this.
Vans is most probably one of the few brands left in the world where you can buy cool old skool. Vans appear more appealing to its customers because of its classic and timeless skate footwear.
Vans is like a heaven for skateboard lovers. It has a wide range of products from shoes and clothes to skateboards and other gear available on its website. You can easily shop all of its products online.
It offers men's, women's, and kid's clothes, shoes, and backpacks. Vans also sell decks, trucks, wheels, and bearings for skateboards.
Some of its clothing pieces and accessories include T-shirts, jeans, hoodies, jackets, shorts, hats, sneakers, sandals, backpacks, wallets, belts, sunglasses, watches, etc.
Vans has been serving its customers for more than half a century and it is doing business in more than 80 countries all around the world. Vans is an internationally recognized brand because of its versatility.
Vans want to represent the culture and unique style of skateboarders with its classic skate footwear and it mainly targets the youngsters between the age of 15 to 20.
Is Vans a Popular Brand?
Vans is a popular brand among teenagers and people have been loving and trusting Vans for decades. Vans' popularity is even rising with each passing day.
Vans has more than 11 million Instagram followers and it has been successful in marketing itself on social media as we can guess from its huge social media following.
Van's social media popularity is proof that it is evolving itself with time to meet the needs of today's youngsters and teenagers.
It also managed to maintain its classic style at the same time instead of turning into a completely different brand over time and losing its original image. Van is well-known for its authenticity after all.
Van is using connectedness and inclusivity to engage with its customers and build a relationship of trust with its customers all around the world.
The reason behind Van's popularity is that it sells durable and authentic products at affordable prices. It also collaborates with other brands to bring a unique shopping experience to its customers.
Van's products can be considered affordable but they are still not too low-priced. Its footwear is being sold for reasonable prices. At least it is not as expensive as other over-priced brands available in the market.
Is Vans an Ethical and Sustainable Brand?
First of all, Vans is transparent about its goals and policies as a reputable brand that has been doing business in this industry for decades.
It is good to see that Vans is transparent about its actions, unlike some other sportswear brands that do not bother to share much information about their sustainability plans with their consumers.
Vans has introduced a few new collections and you can get vegan and sustainable versions of some of its classic designs. That's a good start from Vans towards sustainability.
Vans claims that it is taking actions whether big or small to create a better future for our planet. Vans says that it is a brand rooted in youth culture so it is its responsibility to make efforts for future generations.
Vans has a big goal of reducing greenhouse gas emissions and it is planning to achieve this goal by 2030. Van's is also planning to eliminate the use of single-use plastic in its packaging by 2030.
However, we are not sure if Vans has made enough progress so far to achieve its goals. Because it takes more than just talks to become a truly sustainable brand.
Vans do not seem to have any plans to reduce textile waste and minimize the use of harmful chemicals to reduce its impact on the environment.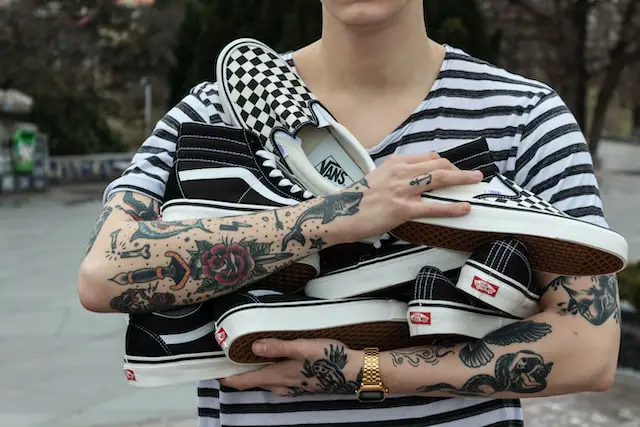 Vans claims that it treats its employees ethically and respectfully and strongly condemns the use of child labor, forced labor, bonded labor, and indentured labor in its workplaces.
It also claims to provide its workers with a safe and healthy work environment and to pay its workers fair wages. Vans has issued a modern slavery statement regarding all these issues.
As for its Animal Welfare Policy, Vans has a formal Animal Welfare Policy aligned with the Five Freedoms. Vans do not angora, fur, exotic animal skin, or exotic animal hair in its products.
We can say that Vans is making efforts to become a sustainable brand and it might improve its ethical policies and sustainability standards in the future. However, there is still room for improvement for the brand.
Where Does Vans Make its Clothes and Shoes?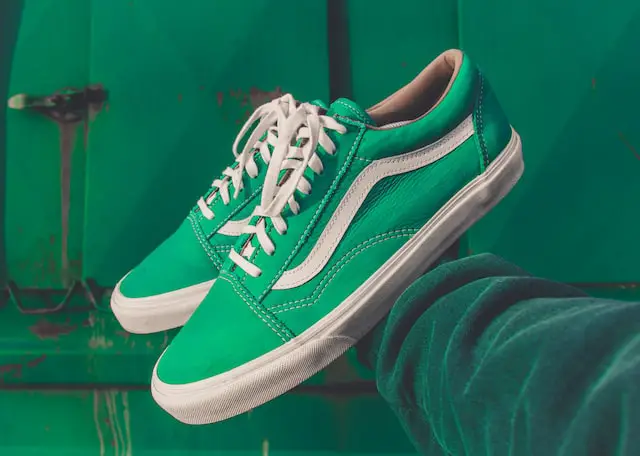 Vans make its products in several countries including China, California, and Vietnam. In the start, Vans shoes were mainly made in California but later the brand start making its shoes in China and Vietnam too.