Urbanic is an e-commerce fashion brand. It belongs to the retail apparel and fashion industry. Urbanic was founded in 2018 and it is based in London, England.
Urbanic is a popular fast-fashion brand. Despite being relatively new as compared to other big fast fashion brands, it still managed to gain popularity.
Urbanic was able to establish its brand in such a short because it offers its customers thousands of styles and different varieties at an affordable price. It is one of the cheapest fast fashion brands.
There are various categories available at Urbanic and who do not love to get never-ending options when it comes to shopping.
The products available at Urbanic include tops, jumpsuits, two-piece suits, denim, shoes, jewelry, dresses, bags, accessories, bottoms, pajamas, swimwear, sweaters & jackets, skirts, etc.
Urbanic says that it knows fast fashion brands are not very welcomed by the people nowadays but the brand is working to change the bad image of the fast fashion industry.
It is using Al technology to manage its waste production and provide its customers with products that are high-quality but at an affordable price.
The brand also claims that at Urbanic we do not create a product until we are sure of selling it. It is very brave of Urbanic to claim something like this as most fast fashion brands are guilty of overproduction.
Where does Urbanic Manufacture its Clothes?
Urbanic is a fast-fashion brand based in London and its headquarters are located in London, England.
But its clothes are manufactured in China. Most of the brands that are based in the USA and UK manufacture their products in China because it is more profiting for them.
Even if a brand's clothes are designed in-house, they get manufactured in China. Not only fast fashion brands but also many luxury brands do this too. Urbanic is also the same.
There are many reasons why most brands chose to manufacture their products in China other than cheap labor. China has a large production capacity and the taxes and duties are not high which attracts brands.
Although China is known for its poor work conditions and low wages where brands can produce low quality and cheap products but not all products made in China are like this.
There are many skilled workers in China too. Many high-end brands also chose to manufacture their clothes in China because it has great knowledge of producing garments of various styles and quality.
Before buying a product from the brands that make their products in China, make sure they are developing their products in factories with safe work environments and ethical standards.
Is Urbanic Trust Worthy?
Urbanic offers good quality products and customers get the same products shown on its website or app.
Most of the reviews about the quality of clothes and accessories purchased from Urbanic are positive and customers are loving their products. The sizes of Urbanic's clothing also fit well.
Urbanic is most popular in India and the official Facebook account of Urbanic India has more than 200k followers. It has a 4-star rating on its social media account.
Urbanic offers the service of cash on delivery and free shipping on orders of 990+. It claims easy returns to its customers but that might not be true.
Their customer service is horrible. It is almost impossible to return your order and get a refund from the brand if you got the wrong order or didn't get your order delivered within the estimated delivery time.
it is very hard to exchange their orders for Urbanic's Customers as the brand is not very responsive to complaints of its customers. Their support team is not good enough.
Their delivery service is also not very good. Your order might take ages to get delivered to you or it might never get delivered at all.
It is better to avoid shopping from Urbanic because of these issues and save your time and money.
However, if you still want to try their chic clothing styles and do not mind their poor customer service and late delivery then you should give it a try.
Is Urbanic Ethical?
Urbanic might make big claims about redefining the fast fashion industry but it is not very transparent about its ethical policies.
Urbanic does not provide enough information about the materials and fabrics used in its products to its customers.
We have no proof that it is not violating its code of conduct or working to make its brand more sustainable.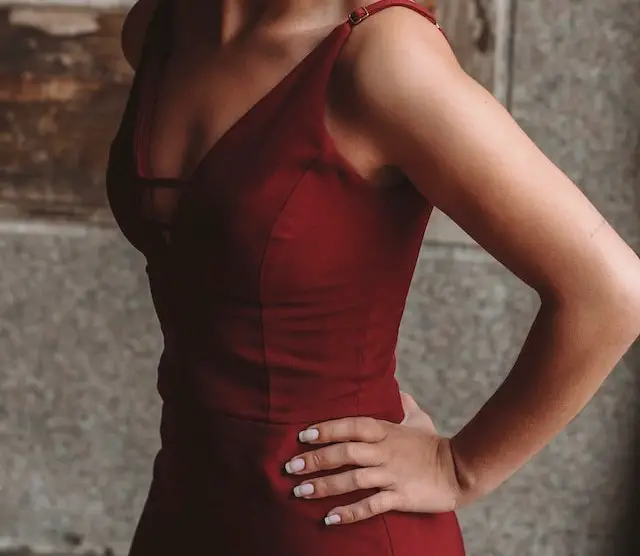 It does not have any certifications that are disclosed to the public about its ethical practices and sustainability standards.
Urbanic does not guarantee to manufacture its products in factories with safe working environments and good labor conditions.
There are harmful chemicals used in the development process of cheap products that leaves an extremely bad impact on our environment.
These hazardous chemicals pollute our water resources and destroy our ecosystem. Greenhouse gas emissions are affecting our health and environment.
Urbanic has big ambitions but it is still far away from becoming a sustainable and ethical fast fashion brand.