Currently, it is unclear whether the Target brand, Up and Up, is cruelty-free or not. This is because they haven't provided enough information.
If you're an environmentally conscious shopper and want to make sure that the products you're buying aren't causing harm to the planet, then it's vital for you to know what a brand is up to!
Many brands have started taking initiatives to become more eco-friendly. In return, this would help fix the damages caused to the planet by our actions.
In 2022, it's crucial for a brand to provide a statement about their practices and policies, especially regarding animal testing. The world has shifted its concerns towards protecting animal rights. Many organisations expose brands that still conduct animal testing as it is simply cruel!
In this article, I'll be providing all the details you need to know on whether the brand Up and Up is cruelty free or not.
So let's get right to it!
Is Up and Up really cruelty-free?
The big corporate company, Target, conveniently promotes their own brand Up and Up as being cruelty free. However, they refused to provide any information regarding their animal testing policies.
This puts the customers in doubt as they aren't sure whether the brand Up and Up is really cruelty free or not.
Up and Up is one of Target's many owned and exclusive labels. It was launched in 2009 and has delivered performance and value which consistently beats national brand products. The products of this brand are manufactured in USA.
Up and Up has a skincare line which has managed to produced great quality products at reasonable prices. It also has many good reviews on their website.
As there isn't enough information provided over this brand's cruelty free status, it can therefore not be considered as cruelty free.
While Target does have many cruelty free brand options for makeup and skincare, their own brand Up and Up isn't part of this list. Target carries certified cruelty free brands like e.l.f cosmetics.
However, don't be disappointed! Up and Up does offer a few cruelty free products if not all. It's just that it's not a certified cruelty free brand. For instance, their unscented facial wipes are not tested on animals and are fragrance and chlorine free.
How to shop cruelty-free from Up and Up?
If you're looking to buy cruelty-free products from Target's own brand Up and Up, then you'll have a very limited selection of items to choose from. However, you can always read the packaging to know whether it's cruelty-free or not.
Shoppers can easily find out which products from up and up are cruelty-free. In Target stores, products certified by leaping Bunny or PETA are marked with cruelty-free shelf tags.
You can also look for the cruelty-free wellness icon on Target's website. Just search for the bunny logo or a pink rabbit which certifies that the product hasn't been tested on animals.
It's important to look out for cruelty-free products because they have fewer chemicals. So not only are they good for the planet, but they're also safe for you!
Is it vegan-friendly?
A product that doesn't contain any animal ingredients or animal-derived ingredients is considered to be vegan. Such ingredients include honey, beeswax, lanolin, collagen, carmine, and gelatin. However, the list is not limited to only these.
For many people, the term vegan also means that products are free from animal testing as well. As the brand Up and Up isn't cruelty-free, they're not considered vegan either.
However, they do provide a range of vegan options. For instance, their Apple cider vinegar vegan Gummies. This product has no artificial flavors, coloring, or sweeteners. It is not only vegan but also gluten-free!
If you're looking to support 100% vegan brands, then here are a few that Target offers:
Defy and Inspire
Elf Cosmetics
BH cosmetics
Acure Beauty
Botanics
Is it ethical?
It is hard to decide whether the brand Up and Up is ethical or not. An ethical brand is one that doesn't cause harm to animals, the planet, or humans.
This means that Up and Up might have to be omitted from the list of ethical brands because of their cruelty-free status.
As they haven't provided enough information on their animal testing policies, one is not sure if the brand Up and Up can be considered ethical.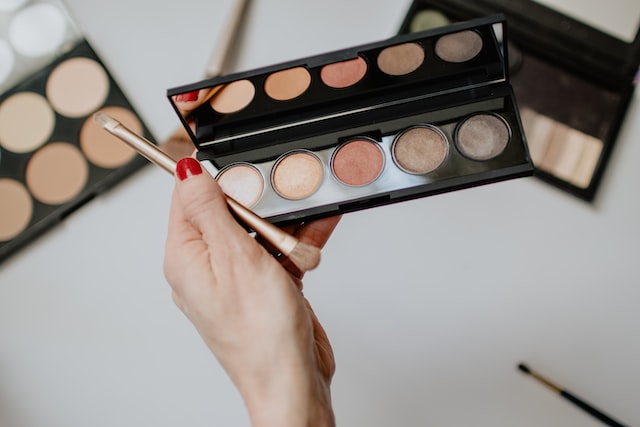 An ethical brand is also one that is completely transparent about its practices and policies. By hiding such information from customers, Up and Up is losing trust and loyalty which can result in damaging the brand's reputation.
Moreover, Target is dedicated to the planet and communities. They're trying to make a difference in environmental issues and have set measurable goals.
They offer products that are made using recycled materials and also provide reusable shopping bags as well. Their own brand Up and Up is also a part of this initiative to become more sustainable.
Their approach toward sustainability might help them achieve a reputation as an ethical brand. You can also jump on the eco-friendly train and help make a positive impact on the world by supporting such brands!
Final Thoughts
As the cruelty-free movement rises, brands are consciously making an effort to label their products and offer cruelty-free options.
Unfortunately, many brands mislead customers when it comes to their cruelty-free status.
While there are many cruelty-free, vegan, and sustainable brands, one is always cautious whether it's true or not!
This mistrust is caused by brands like Target's Up and Up, which claim to be cruelty-free, yet are not willing to provide any information regarding their testing policies. Neither are they certified.
They're not even a hundred percent vegan. However, they do offer a range of vegan and gluten-free products. Target's new approach toward sustainability is helping it stand out as an ethical brand.
In many campaigns, Target has talked about saving the planet which helps assure customers that the brand might actually be good.