Tree to Tub is a natural beauty brand. Michael Koh founded it in 2015. Tree to Tub is a USA-based brand with its headquarters located in San Francisco, United States. They mainly sell facial care, hair care, and body care products.
Tree to Tub is a relatively small company but in a short span of time, Tree to Tub managed to become a popular and trusted brand.
Let's dig a little deeper to find out if Tree to Tub is a vegan-friendly and cruelty-free brand and if it is safe for you to trust them.
Is Tree to Tub Cruelty-Free?
Tree to Tub is a completely cruelty-free brand. The company does no harm to animals or the mother earth while making its products.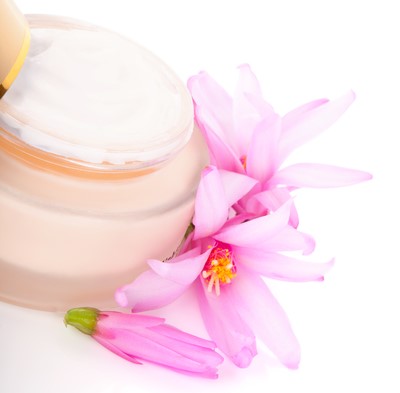 Tree to Tub does not use its finished products or the ingredients used in the products on animals. There is no animal testing included in the development of the products.
PETA approved.
Tree to Tub is a brand approved by the People for the Ethical Treatment of Animals (PETA). It makes it easier for us to trust it as a cruelty-free brand and use it without any hesitation. Tree to Tub features a PETA logo.
PETA'sGlobal Beauty Without Bunnies program is helping the vegan shoppers to find the right product for them and identify the cruelty-free brand by simply searching the brand or company's name on PETA's online searchable database.
There is no proof that the companies or brands that are approved by PETA were always cruelty-free. In past, they might not be a cruelty-free brand. But after getting PETA's logo, they are bound to not do any animal tests.
Is Tree to Tub a Vegan-Friendly Brand?
Tree to Tub is a Completely vegan brand. All of its products are vegan.
It does not use any animal-derived ingredients in its products. All products are vegan-friendly and safe to use.
How to Identify Vegan and Cruelty-Free Brands?
By buying vegan and cruelty-free products and supporting such brands, we are saving guinea pigs, rabbits, mice, rats, and many other innocent small animals from going through unimaginable suffering and inhumane treatment.
If you are vegan and a conscientious shopper, it is necessary for you to have basic knowledge about how to identify if a product is cruelty-free and vegan.
First, it is important to understand that if a brand claims to be vegan, it might not necessarily be a cruelty-free brand too and if a brand claims to be cruelty-free, it might not be vegan.
To make sure that a brand is cruelty-free, check if they test their products on animals or allow its suppliers and third parties to test their products on animals.
If a brand does not test its products on animals but allows others to test on its behalf, it is not a cruelty-free brand
Cruelty-free brands also cannot sell their products in counties where animal testing is required by law like the Chinese law of animal testing. In China, it is necessary to test the products on animals before selling them in physical stores.
To see if a brand is vegan, make sure the products do not contain any animal-derived ingredients in their products. Even products like beeswax, honey, milk, and lanolin. So, check the ingredients before buying the products and not get tricked by fake claims.
Is Tree to Tub Ethical?
Tree to Tub claims on its official website that don't only care for skin but our land too. Tree to Tub is partnering with local communities and eco reserves in Taiwan to harmlessly bring the wild soapberries from the forests to our homes.
Tree to Tub harvests the wild soapberries without cutting down a single tree in the process. Tree and Tub harvest the wild soapberries from the eco reserves in Taiwan. Tree and Tubs claim that its wild soapberries are sustainable and even better than organic.
Tree to Tub's extraction process is eco-friendly and inspired by indigenous traditions. It also uses recyclable packaging. Tree to Tub says on its website that it is working hard to become plastic-free in the coming years.
Ingredients Used in the Tree to Tub Products.
Tree to Tub describes on its website the ingredients that are used in its products.
The ingredients include Soapberry, Shea butter, Argon Oil, Ginseng, Green Tea, Panthenol, Organic Rose, Organic Saw Palmetto, Retinol, Organic Pomegranate, Coffee, Organic Cucumber, Vitamin C, Organic Witch Hazel, Organic Olive Leaf, Hyaluronic Acid, Amino Acid, Organic Coconut Oil, Organic Cocoa Butter, Caffeine, Organic Chamomile, Activated Charcoal, etc.
Tree to Tub also shares the ingredients on its website that it pledges to never use in its products. There are no sulfates, no parabens, no SLS, no artificial fragrances, and no animal-derived ingredients in any of Tree to Tub's products.
What Makes Tree to Tub So Popular?
Here is a list of things that makes Tree to Tub a good brand.
Tree to Tub's products are great for sensitive skin because it does not use any harsh and toxic chemicals in their products that can cause irritation.
Its products are fragrance-free. There is no artificial fragrance in Tree to Tub's products.
You can take a quiz on the brand's website to find out your skin type and get specific recommendations.
All the products are light and gentle to skin and hair.
However, Tree to Tub's products is expensive and not very budget-friendly.