Showpo is an Australian online fashion retailer where different sorts of clothing items and accessories are available.
However, is Showpo a Fast Fashion brand? Where does Showpo get its clothes from?
Moreover, is Showpo a sustainable brand i.e. do they care about the environment? Lastly, is Showpo Ethical?
We have tried to answer all of the queries you might have about the ethics and policies of Showpo. Keep on reading to find out!
About Showpo
Showpo is an Australian online fashion retailer which is also available in New Zealand, the US, and several countries in Europe.
In 2010, Jane Lu (CEO of Showpo) started Showpo in her parents' garage. Jane Lu focused on her e-commerce business and relied on social media.
Soon the business got the public's attention and the company had revenue of $30 million in 2017.
After its success in Australia, Showpo was launched in the US in 2017.
As the main focus of the brand is e-commerce and social media marketing so 1.8M people are following Showpo on Instagram and 1.3M likes on the Facebook page.
Showpo is an Australian brand. However, they are also available in the US, New Zealand, and different countries in Europe. Overall, Showpo ships to 45 countries.
Showpo sells a variety of clothes and accessories online. As Showpo is a fashion retailer, they have 80+ local and international brands such as Levi's, Dr Martin, Rollas, etc.
Showpo has won several awards. Showpo has received many awards from Online Retail Industry Awards [ORIAS] in 2018 and 2019.
In 2014, Showpo got 3rd rank in Smartcompany's Smart50 Awards and also won Australian Daily Startup of the Year in The Australian Startup Awards.
Is Showpo Fast Fashion?
What Is Fast Fashion?
Before analyzing Showpo, let's understand what Fast Fashion means.
The transition of apparel from catwalks and social media trends to clothing stores is known as fast fashion.
There are three elements of Fast Fashion; cheap, new, and trendy clothing.
As Fast Fashion provides both affordable and trendy clothes, hence several firms are focusing on the Fast Fashion model.
In the past, people used to buy only a few clothes per year. However, in 2018 WSJ reported that an average American bought 68 clothing items.
Brands advertise that people should renew their wardrobes by buying new, inexpensive, and trendy apparel.
Fast Fashion's global market worth was 25 billion dollars in 2020, and it is predicted to reach 40 billion dollars by 2025.
However, there are some serious harms that Fast Fashion has caused. Most Fast Fashion companies get their work done from forced labour.
Fast Fashion has also caused serious harm to the environment. Here are some serious issues that Fast Fashion has caused;
To manufacture one piece of clothing, thousands of litres of water are wasted and tons of carbon are emitted. Fast Fashion brands require more and more clothes so a lot of water wastage and carbon emission occurs.
The unsold clothes are thrown away by the brands. Also when the trend goes away, people throw away their old clothes to make space for new clothes.
Most Fast Fashion brands work with suppliers who have sweatshops. In sweatshops, workers are forced to work for several hours in inhumane conditions.
Garment workers are mostly underpaid. They are not even given the minimum wages.
Is Showpo Fast Fashion?
Yes, Showpo is a Fast Fashion brand.
As we described earlier, there are three elements of Fast Fashion; cheap, new, and trendy clothing.
Showpo has cheap clothing. They always have a sale on some of their products so the product becomes affordable.
Showpo has mentioned on their website that they drop 100+ new styles every week. This shows that their clothes are new and trendy.
These are the reasons that Showpo is considered a Fast Fashion brand.
Where Does Showpo Get Its Clothes from?
Showpo designs its products in Australia while manufactures them in China.
In an interview, the CMO of Showpo said;
"Most of our clothes are designed in-house, some are still designed in conjunction with our suppliers."
Showpo has provided detailed information about its supply chain process. They have mentioned that their clothes are ethically sourced.
Is Showpo Sustainable?
Yes, Showpo is a sustainable brand.
For their clothing items, Showpo uses fibre that can be recycled and uses less water.
They use packaging material that is recycled such as recycled plastic, organic cotton, and recycled cardboard.
Here are some of the environmental goals that Showpo wants to achieve in the coming years.
Showpo aims to use 75% renewable energy in its warehouses by the end of 2025.
Aims to introduce plastic recycling techniques.
Showpo aims to provide eco-friendly packaging alternatives by 2022.
Aims to use 100% of eco-friendly packaging and garment material by 2025.
Is Showpo Ethical?
Yes, Showpo is an ethical brand.
Even though it's a Fast Fashion brand, Showpo takes steps to reduce its environmental footprints and has policies for its workers.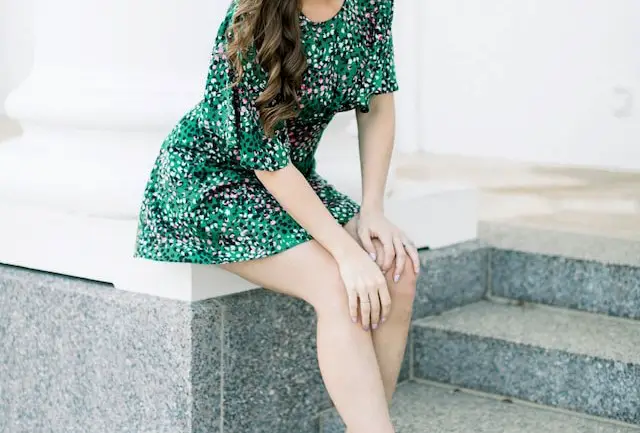 Shows claims that they ethically source their products. Showpo is known to participate in different social activities and charities.
Conclusion
Showpo is an Australian fashion retailer. They mostly sell their clothes online and have a huge following on Instagram and Facebook.
Showpo is known for its trendy and cheap clothes. So Showpo is a Fast Fashion brand.
However, Showpo has taken steps to reduce its environmental impacts and participate in charities. Showpo also claims to have diversity and equity among its workers.