Ross Stores, Inc. is one of the largest American off-price retail chains. It is also known as Ross Dress for Less. It was founded in 1982 by Morris Ross and Bill Isackson.
Ross Dress for Less's Headquarters is located in Dublin, Australia. Ross Dress for Less has thousands of stores in the 37 states of the United States. It has almost 90,000 employees all around the world.
In Ross's retail stores, every common household item can be found. It sells clothes, jewelry, beauty products, home decor items, shoes, toys, furniture, bedding, houseware, and some other household items.
Just one look at Ross Dress for Less and one can guess that it is fast fashion. Many people who know about the Ross or ever shopped from Ross Dress for Less think of it as a fast-fashion retailer.
If you also had the experience of shopping at Ross and had the same thought then you are right. Ross meets all the requirements of being called fast fashion.
What makes Ross Dress for Less Fast Fashion?
Ross Dress for Less has been around for almost 40 years and it claims to provide its customers with an easy and fun shopping experience in an organized setting.
Ross Dress for Less has many high-quality departments and specialty store brands where customers can get large discounts and big sales while having a satisfactory shopping experience.
But that's what makes it a fast fashion retail brand. It sells its products at extremely low prices because it mass produces its products at a low cost.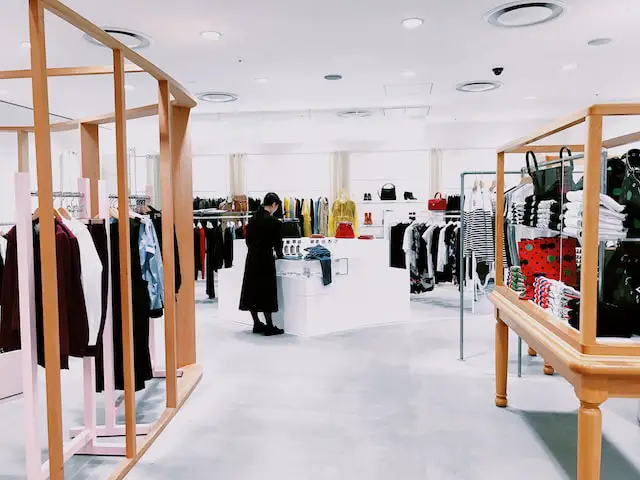 Ross Dress for Less indeed ensures to let its customer save more by cutting all the fancy stuff from its stores like window displays, fancy fixtures, mannequins, and extravagant decorations to reduce the cost.
The clothing pieces bought from Ross Dress for Less can not be worn for a long time. At most, you can make it last for a season but you can't expect more from the clothing bought from fast fashion brands.
It keeps adding new items and products to its stores every day and it adds more weight to the belief that Ross is fast fashion. It offers new trendy products every day and after a short period of time, they are not useful anymore.
It is almost impossible to do so for luxury brands to introduce new items to their customers every day at such a low price.
Ross Dress for Less overstocks its products and it also overproduces the goods that are then sold for even lesser prices in big sales. Some goods even end up in defective stock.
Is Ross an Ethical Store?
It is rare to find an ethical fast fashion brand and Ross Dress for Less also does not seem to be one.
First, let's take a look at the claims of Ross Dress for Less about how it is taking responsibility to protect the future of the world.
Ross Dress for Less claims that support equality among its employees and believes in diversity. It treats all of its customers and employees equally regardless of their gender, identity, and ethnicity.
Most of its employees are women and people of color. Also, most of its employees in management positions are women and people of color.
It provides different training programs for its employees to empower them and train them so they can contribute to their workplace and living place.
It also provides its workers with safety training and crisis management training to ensure the safety of the workers and customers of Ross.
It makes sure that its stores are organized neatly and always clean so its customers can have a safe and nice experience while shopping at its stores.
In Covid, Ross made many efforts to ensure the well-being of its customers and help slow down the spread of the virus.
But Ross Dress for Less was not able to follow its code of conduct and violated its conduct of conduct and ethics.
Ross Dress for Less does not share any information about the quality of its materials and from where it sources the materials and fabrics for its products.
Ross Dress for Less products are mass-produced and developing products in such large quantities leaves a harmful impact on the ecosystem.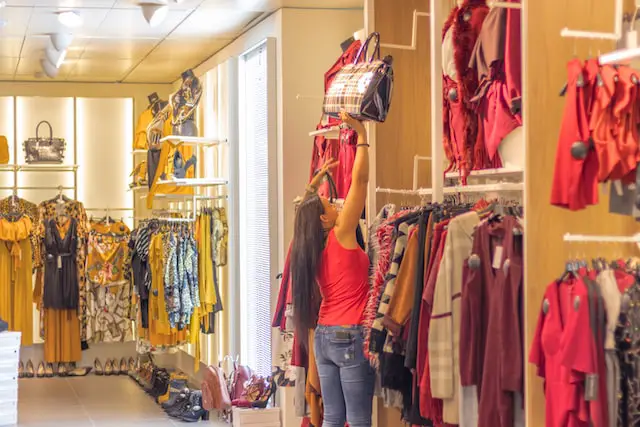 Ross says that it is making efforts to reduce its carbon footprint but by far there is no proof that it managed to reduce the greenhouse gas emissions produced by the operations of the factories where its products are manufactured.
Not-so-ethical discount stores like Ross Dress for Less pollute our environments, pollute our waters, and use the limited resources for the sake of short-lived fashion.
Ross claims to treat its workers ethically but it has been accused of not paying its employees in the past.
Does Ross Use Child Labor?
Ross Briefly mentions on its website that it does not purchase merchandise from the manufacturers that use child labor, forced labor, slave labor, or prison labor.
However, we were unable to confirm if it is true or just another big claim from Ross Dress for Less.