Are you a devout customer of Rodan and Fields? Or maybe you're simply hunting for a cruelty-free brand; one whom you can trust to do the right thing. That is, avoid torturing animals as if they're soul-less meat on a chopping block!
Unfortunately though, most skincare big shots such as Johnson & Johnson, L'Oreal and Makeup Forever don't give a damn about being cruel or whatnot!
They can't care less about whether the helpless bunnies are satisfied at being used as test products or not. Believe me when I say, those animals certainly don't feel at home in those freakish laboratories!
Good news is; like a handful of other 'righteous' skincare brands, Rodan and Fields is also a firm supporter of being cruelty-free in anything and anywhere!
Although not officially certified as a cruelty-free brand as of yet, R+F is but a half-step away from that status!
Is Rodan and Fields cruelty-free? Simply put, are R+F products tested on animals?
Yup, Rodan and Fields is a 110% cruelty-free brand; and nope, none of their products are tested on helpless bunnies!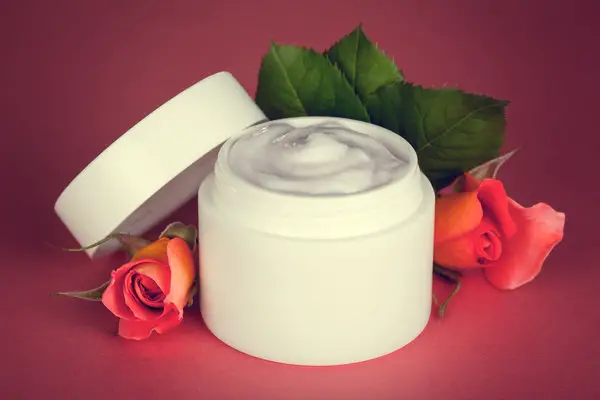 Also, Rodan and Fields has clearly stated how all of their formulations are investigated via paid human volunteers, alternate in-lab test methods and even volunteers from their office staff. Meanwhile, none from the animal-kind is used as their test subjects.
Wanna have a peek at the official statement? Here you go!
What do the above statements imply? Well, here's what they say:
NONE of the ingredients or raw materials are tested on freaking animals by R+F suppliers.
NONE of their finished products are tested on poor animals; thus finishing their lives for good.
R+F refuses to outsource the
animal-testing procedures to any third-party on paid commissions.
The brand avoids selling in countries where animal testing is hailed as the supreme way of product testing. For example, Mainland China.
Does Rodan and Fields Conduct Business in China?
Like I said earlier, Rodan and Fields strictly avoids selling in countries where animal testing bullshit is still part of the process.
Such countries consider it as the brands' sacred duty to torture poor animals with their latest inventions.
This includes Mainland China where finding cruelty-free items is far more difficult than ascending the heavens (except when you buy stuff online or at the airport).
Such countries along with their inhumane rules make it difficult for brands to maintain their cruelty-free status. Good thing Rodan and Fields avoids selling in physical stores in China altogether!
This saves us from raising a ton of suspicions; and allows us to embrace its cruelty-free status much more effectively.
Is Rodan and Fields Led by a Parent Brand? If so, is that Brand Cruelty-Free?
Rodan and Fields is an independent brand and therefore, is currently unowned by any other skincare giant. Surprisingly though, the brand was actually acquired by Estée Lauder in-between 2003-2007.
The change didn't last long though; as the original owners reclaimed their creation soon enough.
Meanwhile, a lot of 'cruel' brands are currently operating under Estée Lauder's banner. But that is of no concern to you; now that Rodan and Fields has long gotten rid of EL's shadow.
Is Rodan and Fields 100% Vegan?
Rodan and Fields may as well disappoint you here; in case you prefer vegan skincare brands and all!
Many of their products contain non-vegan ingredients such as Honey Extract, Beeswax and Cholesterol. Interestingly, Rodan and Fields also claims to own a ton of pure vegan products.
The tricky part is: how can we possibly hope to differentiate between R+F's vegan and animal-derived products? If that's exactly the question that's been bugging you, hesitate no more!
In fact, Rodan and Fields specifically named all of their non-vegan products in an email. In case you're curious, feel free to skim past the whole email here.
Remember, all other R+F products, besides those included within the email, are apt to be 100% vegan!
Best Rodan and Fields Products and Where You Can Shop Em!
Being an international best-seller, Rodan and Fields can be spotted in almost all major retail stores etc. Besides, long live the era of online shopping and e-commerce!
Why go through all the trouble of hunting products around the town? Especially when the said product is dying to be shipped right next to your door front?
That said, feel free to buy any of R+F bestsellers from e-commerce giants such as Amazon, Walmart, eBay etc.
OR, you can simply skim past this list of 17 Best-Selling Rodan + Fields Skin Care Products Of 2022 and see which of these fits your style.
Personal Verdict:
As the saying goes, fame mostly isn't lame! Since so many people are praising it, there's apt to be a couple of shining points about Rodan and Fields.
For me, it was their audacity to come upfront about the company's beliefs and practices that won my trust.
Cruelty-Free? Yup! 100% Vegan? No! In short, Rodan and Fields is ever willing to admit their doings and is open about all of the procedures.