Ready to Wear is a relatively new brand in the world of makeup and cosmetics. Made in Italy, the brand is a staunch supporter of the "tailor-made" philosophy.
The brand believes that makeup, just like clothes and accessories, should be tailored to every individual's specific requirements. Plus, it should be easy to use.
With that motive, the brand combines the newest makeover trends with patented Italian technologies to create a range of rich formulations that offer painless applications.
Let's take a detailed look at the brand to know all about it.
Is Ready to Wear Makeup Cruelty-Free?
Thankfully, the demand for cruelty-free makeup has been on a constant rise lately. Due to this increased awareness, companies are also realizing the need for alternative testing techniques that don't bring harm to other living beings.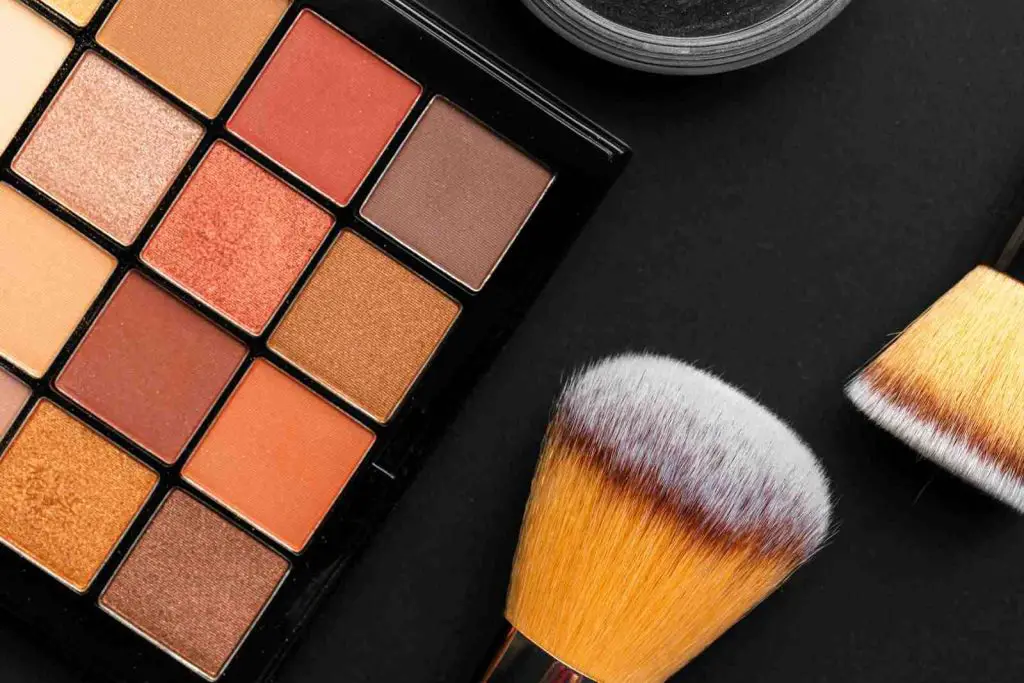 However, the term cruelty-free isn't as simple as it seems because of the ambiguities in the laws about it. Fortunately, this is not the case with Ready to Wear. Since it's an Italian-based brand, it adheres to European standards.
In case you don't know, the European Union has put a complete ban on animal testing since 2013. Secondly, the brand doesn't sell its products in Mainland China.
There is no evidence that the company allows outside parties to conduct animal trials on an as-needed basis. But, until there is any concrete information on that, Ready to Wear is a cruelty-free brand.
Product Lines Offered by the Brand
The brand offers a broad selection of products to choose from various categories that include complexion, brows, eyes, cheeks, lips, brushes, and blush.
Is Ready to Wear Vegan?
Ready to Wear combines a blend of natural and synthetic ingredients with the unique Italian technology to formulate its products.
I did thorough research on the brand's ingredients list and found out that it offers both vegan and non-vegan options.
Some of its products contain glycerin, without any mention of its source. So, I am going to consider those products non-vegan.
Moreover, the company has mentioned on its 100% vegan products that they are vegan-friendly. I'll suggest you just read the labels carefully before making any purchase.
Is Ready to Wear Makeup Ethical?
Ready to Wear is an ethical brand, maybe not 100%, but for the most part, it sure is. Here's why:
The brand uses high-quality ingredients for its formulations that include many natural ingredients.
Doesn't use parabens, mineral oils, and other harsh chemicals.
All of the products by the company are free of lanolin.
Being a European-based brand, the company adheres to strict quality and animal-friendliness criteria.
Offers numerous vegan-friendly options.
Considering all this and the FACT that Ready to Wear is a fairly new company, I'll say it is much more ethical than most of the established cosmetic brands in the world.
Best-Selling Products
IF you are considering giving Ready to Wear makeup a try, but don't know which product to go for then Fret not! I have accumulated a brief list of the basics that you should start with.
All of these products are best-sellers and very budget-friendly. Take a look.
This handy and compact three-in-one palette contains everything you need to get ready on the go. The finely pulverized handmade powder, bronzer, and blush give your skin a refined look.
Suitable for all skin types, this palette is highly pigmented with six different types of color correctors. All of them work together to mask spots, redness, dullness, dark circles, and other skin issues.
The best thing about this product is that it is very lightweight and doesn't settle inside the creases of the skin. I think it deserves a spot in every lady's handbag.
This Serum liquid foundation uses a time-release technology for its pigment that makes it distinctive from other foundations.
The key ingredient in this product is Juvenessence which helps give a flawless texture to your skin. Since this product is both serum and foundation, it not only covers up the imperfections of the skin, it also brings improvement.
Targeted toward aging skin, this product gradually builds up while battling the wrinkles and fine lines at the core. This formula is also non-comedogenic and very lightweight.
The most unique feature of this product is the presence of optical diffusers in it that give a blurry and soft effect to the skin. It also diminishes the appearance of pores and gives a youthful glow to the skin.
Lastly, it doesn't contain any mineral oils or parabens and is completely safe to use for everyone.
Another wonderful handcrafted product by the company, this firming foundation is manufactured with the proprietary RNAge® technology.
The product contains firming polymers along with natural and plant-based ingredients that add firmness to the skin. This is a perfect product for people with aging and sagging skin as it provides a visible lift.
The patented formula adds extra hydration to the skin which further results in better coverage and lesser creasing. It also gives a push-up effect to the contours of the face.
Since it has a very creamy formula, you can also use it as a concealer. Talk about multipurpose! Moreover, it is very easy to apply and with its medium coverage, it doesn't feel cakey at all.
This is for those of you who love plump lips. Instilled with jojoba wax, pomegranate essence, and vitamin E, this lip gloss deeply hydrates your lips while giving them a plumper look.
The super-plexi compounds in this formula smooth out fine lines from your lips while giving an irresistible glossy shine, which makes them look fuller and firmer.
Not only does it improve the appearance of your lips, but it also reverses and repairs the inevitable damage caused by aging.
Available in two beautiful shades, this is a 100% vegan-friendly product that is free of preservatives, UV filters, Talcum, mineral oil, D5, parabens, and more.
The Final Word
I like how the brand utilizes the latest technology to create customer-centered products. However, it could do better with clearer stances and transparency regarding its policies.
Still, because the brand isn't even a decade old, we could give it some benefit of the doubt. I am sure everything will get clearer with time.