Don't worry about makeup freaks; your favorite brand Quo Beauty is 100% cruelty-free.
We live in a free world today. But are humans only entitled to be living freely? No, other living beings should also be allowed to live freely.
But, in the quest to deliver premium products, most brands practice animal testing of these products. Consequently, animals face life-endangering circumstances.
Luckily, today's literate user does not only want quality. He also has another perspective to look at the brand.
The customer is now more than ever concerned about how the brand practices ethical principles, including animal and environmental friendliness.
Do you want to know more about Quo Beauty's practices?
Here's a complete review of how Quo is cruelty-free, and does it offer vegan products too?
About Quo Beauty
Quo beauty offers its customers more than 1000 vibrant, lively, and chic products. They include cosmetics, nail paints, hair accessories, and travel tools.
The brand aims to deliver its customers products that are easy to use, environmental-friendly, and trendy.
Significantly the brand's beauty product line is redefining the industry with its fun, sustainable, and high-performance makeup and skincare range.
Moreover, affordability is another factor that seriously makes Quo beauty a brand to consider among beauty and fashion buffs.
Does Quo Conduct Animal Testing?
Quo is 100% free from practicing any kind of animal cruelty. They do not test their finished products or raw materials on innocent animals.
The brand has a strict policy against animal testing. Therefore, none of its suppliers or any third party can test products on animals anywhere in the world on its behalf.
Quo beauty does not even sell its products to a company that needs prior animal testing. Moreover, you won't find the brand selling in a country where testing products on animals is binding by law.
Due to all these positive steps to discourage animal testing, Quo Beauty is certified by PETA as cruelty-free and vegan.
Is Quo Beauty Vegan?
Yes, the brand is 100% vegan.
In 1999, the Shoppers Drug Mart launched Quo Beauty, Canada's first private color cosmetics line, with an aim to make it entirely vegan.
Today, Quo Beauty proudly serves its customers 100% vegan products without compromising on quality.
The brand offers a wide range of products, including sunglasses, cosmetics, travel and hair appliances, and bath liquids.
However, color cosmetics are the most loved items of the brand. That is why Quo beauty puts in extra effort and care to manufacture durable makeup accessories.
Rather than animal-sourced fibers, the company uses synthetic fibers to make skincare and makeup products. Synthetic fibers are not only long-lasting but absorb moisture and have high performance.
Does Quo Sell in China?
To date, China binds the brands to conduct animal testing of their products to get eligible for running the business there.
Therefore, owing to its strict policies against animal cruelty, Quo Beauty does not either directly sell or allow any third party to sell on its behalf in China.
Is Quo Ethical?
Quo Beauty ticks all the boxes for being ethical and sustainable, including pro-veganism and animal-friendliness.
The ethics of a brand are primarily determined by its policies. For instance, how a brand conducts its manufacturing process from raw materials to end products.
By and large, Quo beauty is on a war against animal cruelty. Hence, it neither tests its products on animals nor allows any third party to do so on its behalf.
In addition, its complete product range is vegan, meaning thereby you won't find even a trace of animal-sourced ingredients in them. Therefore, the brand is bespoke for vegans.
Apart from the ingredients and animal testing, Quo is considerate of our environment equally. The company is gradually reducing packaging for its entire product line. This is evidence of their efforts to reduce waste in the longer run.
Moreover, the brand's ethical practices are not limited to the manufacturing process only. Quo beauty has helped multiple new companies and organizations kickstart by using its marketing and communication strategies.
The company also joined hands with UN Agencies, educational institutes, and hospitals for different campaigns in the recent past.
Top Quo Beauty Products
Quo beauty's entire product range is unique, trendy, and leaves you fascinated.
Don't know what to buy and what to skip?
Let us make the shopping a little bit easier for you. Here are some of the highly rated and loved products by Quo beauty that you'll wish you had earlier.
1. Quo Beauty Lip Stick
If you want premium quality lipstick within a minimum budget, then Quo beauty's lipstick is made for you. At first, you might call the lipstick small but only after applying it once you will feel its punch.
This lipstick has Jojoba seeds extract to keep your lips hydrated and comfy all day long. The brand offers a wide variety of 12 shades of this lipstick to choose from.
2. Brightening Facial Mist
Having an oil-water blend, this product provides your skin with ultimate hydration and a dewy finish to complement your makeup.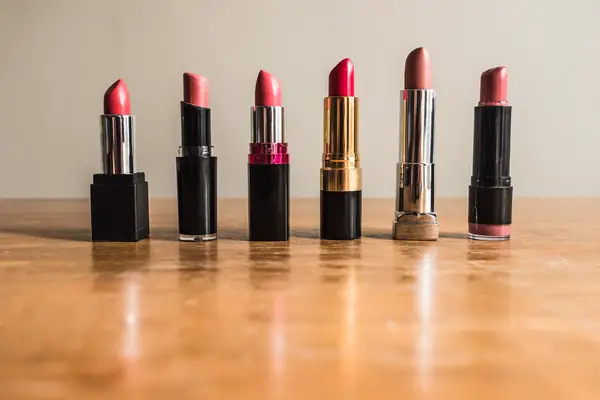 Every skincare freak would love this product by Quo Beauty. This Brightening Facial Mist contains a unique combo of Vitamin E, C, and moringa seed oil.
Through this skincare product, the brand gives its customers the benefits of both skincare and makeup within the price of one.
3. Liquid Precision Marker
Every now and then, we hear women complaining they have never found the perfect black eyeliner. With its exceptional Liquid Precision Marker, Quo Beauty has put an end to this problem.
The sharp tip eyeliner gives your eyes the best outline with only one swipe, ultimately saving you time and effort while getting ready. The eyeliner comes in six different trendy shades to decorate your beautiful eyes.