Puma is a well-known, multinational brand that needs no introduction in the sports industry. From athletes to fitness enthusiasts, everyone adores the brand.
But with the evolution of the garments industry, even sports brands are now leaning toward fast fashion. Mainly, it's about the customer demand and mentality they want to satiate.
Is Puma also as fast as other big brands in the race? Do its practices have ethics?
This blog post will look at whether Puma is a fast-fashion sports brand. Also, Let's explore what fast fashion means and whether or not Puma falls into this category.
What Do You Call Fast Fashion?
Fast fashion is a style of clothing designed to be produced quickly and cheaply to meet the latest trends. Fast fashion brands typically release new collections on a weekly or monthly basis.
The fast fashion industry often uses lower-quality fabrics and construction techniques to reduce costs. Consequently, fast fashion items tend to have a shorter lifespan than traditional garments.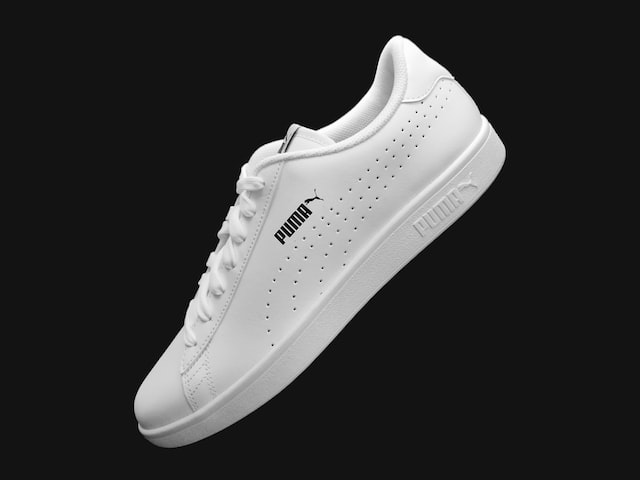 To be considered a fast-fashion brand, a company must meet specific criteria.
First, the company must produce new collections regularly. Second, the company must use lower-quality fabrics and construction techniques to reduce costs.
Finally, the company's garments must have a shorter lifespan than traditional garments. A company can become a leading player in the fast fashion industry by meeting these criteria.
About Puma
Puma is a German multinational company founded in 1948. It designs and manufactures athletic and casual footwear, apparel, and accessories.
The brand is the world's third-largest sportswear manufacturer and is headquartered in Herzogenaurach, Bavaria, Germany. Today, Puma is worth around $5.2 Billion.
With over 13,000 employees worldwide, Puma distributes its products in more than 120 countries. The brand markets its products to both athletes and everyday consumers.
Puma's product line includes shoes, shirts, jackets, pants, and more. In addition to selling its products through retail stores, Puma also has an active online presence.
The company sponsors several high-profile athletes and teams, including Usain Bolt, Sergio Aguero, and Borussia Dortmund.
Puma's slogan is "Forever Faster," and its mission is to "be the fastest sports brand in the world."
Is Puma Fast Fashion?
Puma's core competency is design and marketing. It has built a strong brand identity around its "fast" image. Puma is often associated with speed, athleticism, and youthful energy.
However, some critics argue that Puma is actually "fast fashion," meaning that its products are cheaply made and quickly go out of style.
Still, its fast-fashion offerings have helped boost its popularity among younger shoppers.
While there is some truth to these claims, it is essential to remember that Puma is a large and diversified company. Moreover, it offers a wide range of products at different price points.
In other words, not all of Puma's products are "fast fashion." Hence, It is wrong to label the company as a whole as being engaged in this practice.
Is Puma An Ethical Brand?
In recent years, the ethical practices of fashion brands have mainly come under scrutiny.
Consumers are becoming more aware of how their clothing is produced. Moreover, they are demanding greater transparency from the brands they purchase from.
Therefore, this has forced many brands to reevaluate their supply chains and business practices.
Puma is one such brand. Recently, the brand has come under fire for its use of child labor and environmental impact.
However, Puma has taken steps to address these concerns. It has implemented policies to ensure its products are produced ethically and responsibly.
In addition, the brand has committed to reducing its environmental footprint. In the 2021 Annual Report, Puma claims that it has reduced scope 1 and 2 carbon emissions by 88% from 2017-to 2021.
The brand uses recycled polyester in 48% of its apparel and accessories. Furthermore, 6 out of 10 of its products contain sustainable materials.
Viewing these efforts, it'd be safe to say that Puma is now one of the most ethical brands in the fashion industry.
Are Puma Products Made In Sweatshops?
Sweatshops are factories where workers are employed at meager wages and under poor working conditions.
Previously, many have accused Puma of using sweatshops to produce its products.
However, Puma has denied these allegations, saying it is committed to providing decent working conditions for its employees.
Still, several reports have indicated that workers are paid below minimum wage, forced to work overtime, and given dangerous tasks without proper training.
In addition, child labor allegations against Puma factories have also surfaced in the past. Although Puma has not been convicted of any crimes, the company does have a history of labor violations.
In the early 2000s, Puma was found to be using child labor in its factories in Bangladesh. As a result, Puma lost its certification from the Fair Labor Association.
Puma has denied these accusations, but the reports suggest that the company has not changed its practices.
Is Puma Socially Responsible?
Puma is a global sports and fashion brand with a long history of supporting athletes and promoting healthy lifestyles. The company is committed to social responsibility.
In recent years, consumers have criticized its manufacturing practices in developing countries. However, Puma has taken steps to improve its social responsibility profile.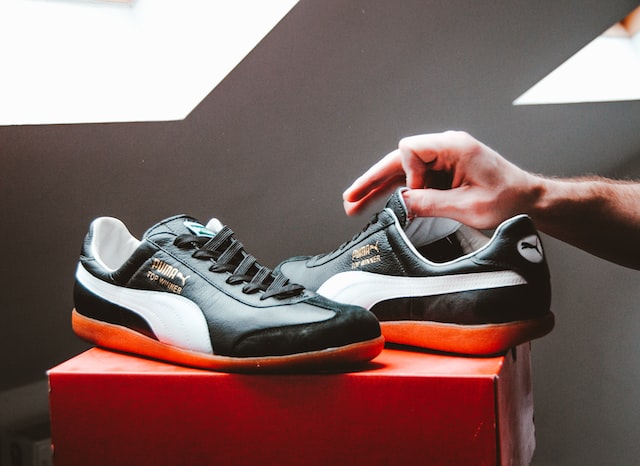 For example, Puma now publishes an annual report on its environmental and social performance. Moreover, it has set targets for reducing greenhouse gas emissions and increasing the use of sustainable materials in its products.
In addition, Puma supports several educational initiatives focused on helping children in developing countries. As a result of these efforts, Puma seems to be a socially responsible company.
Bottom Line
Primarily, Puma is a brand with a diverse product line for various customers. Therefore, you cannot label it an entirely fast fashion brand.
Moreover, in ethics, the brand is progressing by leaps and bounds. It is another feature that most fast fashion retailers lack.