More and more, people are becoming aware of the needless animal testing conducted in animal-testing labs.
These tests are unsanitary, scary, and most often painful for the animals involved.
As such, many people try their best to avoid anything that has been tested on animals out of respect for those creatures.
Some cosmetic companies do not test their products on animals. They use different methods to determine whether or not their products are safe.
In this article, we are going to talk about philosophy's cruelty-free status as a cosmetic brand.
Who Owns Philosophy Skin Care Products?
Philosophy is a skincare and cosmetics brand based in the United States. The company was founded in 1996 by Cristina Carlino and has since become one of the best-selling brands in the country.
The products are sold at department stores such as Bloomingdales, Nordstrom and Macy's, as well as Sephora, which sells Philosophy products exclusively in their stores and online.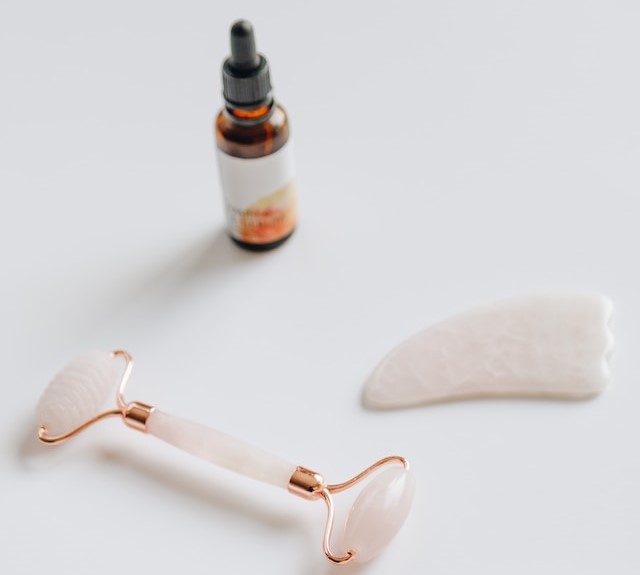 Some of the most popular products include:
Hope In A Jar Advanced Multi-Wrinkle Repair Cream (moisturizer for dry skin)
Phenomenal Face Oil-Free SPF 30 (sunscreen)
Microdelivery Exfoliating Wash (exfoliating cleanser)
Is Philosophy Owned By A Parent Company?
Philosophy is owned by Coty.
The company was founded in 1904 by François Coty and was originally called Parfums Coty. It was later renamed Parfums Paris.
Is philosophy all-natural?
Philosophy has recently launched a new line of "natural" products called Pure Grace Naturals.
These products are made with natural ingredients like lavender oil and rosemary leaf extract instead of parabens and synthetic fragrances that are often found in other brands' products.
But are all Philosophy products really all-natural? The answer is no — not all Philosophy products are made with natural ingredients.
Many Philosophy products contain ingredients that have been processed or refined in some way before being added to the product formula.
Is Philosophy Cruelty-Free in 2022?
Philosophy claims to be "100% cruelty-free", but this is not the case.
Philosophy allows tests on animals when required by law.
Philosophy's website states "We do not conduct or commission any animal testing at any time during the product development process."
However, this statement is misleading because it implies that Philosophy does not test on animals at all when in reality they do test some of their products on animals when required by law.
While it is true that Philosophy does not directly commission animal testing, it has been reported that they buy products made by other companies who test on animals when required by law and then resell them under their name.
Also, there are many cruelty-free brands that do not buy from companies that sell in China.
Is Philosophy Vegan-Friendly?
Philosophy claims to be "vegan", but its products are tested on animals when required by law. So I consider it nonvegan.
Philosophy is owned by Coty, Inc., a publicly-traded company that has been accused of selling animal-tested products.
According to PETA, Philosophy does not just test their products on animals, but they also sell products from companies that do test on animals.
PETA does not recommend these brands because they do not make any effort to ensure that no animal testing takes place at any stage in the supply chain.
In addition, some of Philosophy's products have synthetic fragrances or other ingredients that may cause irritation and allergies in some people (particularly those with sensitive skin).
Is philosophy nontoxic?
The Environmental Working Group (EWG) has a Skin Deep Database that rates the toxicity of cosmetics and personal care products.
In the database, there are 20 products from the philosophy that were rated.
The products were rated based on their level of hazard for each ingredient listed in the product.
Some of the products come in a moderate hazard category and two of them are in the high category.
Does philosophy purity have parabens?
Yes, philosophy has parabens. The formulation of philosophy's products uses ingredients that may be derived from plants or animals.
These ingredients include water, olive oil, glycerin, shea butter, and animal fats (among others).
Where is Philosophy Skin Care Made?
Philosophy Skin Care is made in the USA.
Philosophy Skin Care offers a wide range of products for all skin types and concerns including anti-aging serums, facial cleansers, and moisturizers.
Is Philosophy Sold in China?
Philosophy is not a cruelty-free brand, as its products are sold in stores in mainland China under conditions where animal testing is still legally required.
Philosophy sells its products to retailers and spas in China that are required by law to test on animals.
They sell directly to distributors in China and have no control over what happens after the product arrives at their warehouse.
While Philosophy has made statements indicating that they would like to see an end to animal testing, they continue to sell their products in China because it is a lucrative market for them.
Is It Ethical?
Philosophy is a brand that I've been using for many years. I've been very happy with the products and they have worked well for me.
However, recently I've become aware of some issues that make me question whether or not it's ethical to continue using their products.
The first issue is that Philosophy sells products in China. According to this article, "Philosophy does sell in China.
The company says it has not seen any negative effects from being there."
This concerns me because as an American company with a primarily American customer base, Philosophy should be taking a stand against the human rights abuses in China.
Another issue with Philosophy is that they use parabens and inorganic ingredients in their products, which are known carcinogens and hormone disruptors respectively.
In addition to this issue, many of their products contain alcohol which can be drying on sensitive skin types like mine.
Conclusion:
You can never be too careful when it comes to cruelty-free shopping. The best way to know where your beauty dollar is going is to check the Animal Testing Policy of a company. Is it completely cruelty-free?
Is it Leaping Bunny certified? Or does it have a policy against being tested on animals?
If you use such cruel brands, you may not want to continue supporting these companies that don't stand for compassion.