Patagonia is an outdoor clothing retailer brand. It was founded by Yvon Chouinard in 1976.
For the past 49 years, Patagonia has been successfully winning the trust of its customers all around the world.
Patagonia has been declining the idea of fast fashion with its actions and efforts to become a sustainable brand.
Patagonia wants to make durable clothes while saving our planet with its sustainable practices.
Patagonia's outdoor clothing for both men and women is designed specially to last for a long time and it makes outdoor clothing that is durable and comfortable enough for wearing every day.
Patagonia creates clothes and gears that are hard-bearing and tough to accompany you through your outdoor adventures and let you enjoy the beauty of wild places with comfortable clothes.
Patagonia's clothes are well-suited for skiing, climbing, snowboarding, surfing, trail running, camping, mountain biking, and fly fishing.
If you are a lover of such adventurous activities and sports then Patagonia should be your go-to place for clothing and gear backed with an ironclad guarantee by Patagonia.
Patagonia started its journey in 1973 when it officially opened its first store and now it has more than hundreds of stores in many countries. Its headquarters are located in Ventura, California, United States.
Is Patagonia a Fast Fashion Brand?
Patagonia can't be called a fast fashion brand as it is fighting against the idea of fast fashion by producing clothes and gear that are of high quality and can be worn for a long time.
Patagonia's ultimate mission is to save our home planet which is quite brave to say for a clothing brand. Patagonia is doing everything in its stead to achieve this goal.
Patagonia says that everything we make leaves an impact on the planet and it encourages its customers to not waste anything.
It makes clothes of such quality that last for years and people don't have to buy new clothes every other day. People should make the most out of the clothes they already own and reduce the production of waste.
That is the opposite of what fast fashion brands are doing nowadays. Fast fashion brands offer clothes and products of such poor quality that can be only worn a few times at most.
Patagonia also encourages its customers to buy worn garments so we can reduce the use of the limited resources and cut down on consumption for the sake of our planet.
Fast fashion brands use the limited resources of the planet to make cheap clothes that mostly end up in landfills. The fast fashion industry is largely contributing to the generation of waste because of this.
What's even better about Patagonia is that the clothing it offers to customers is generally affordable.
It might not be as cheap as some fast fashion brands but again, the quality it offers is far better than the quality of the clothes we usually get from fast fashion brands.
Is Patagonia an Ethical Brand?
Yes, Patagonia is one of the most ethical brands available out there. It can be categorized as a socially responsible brand.
Patagonia states that it does not use child labor in its supply chains and does not work with the suppliers who use child labor. Patagonia only allows legal young workers to work in its supply chains.
Patagonia claims to never use child labor, and forced labor and to treat all its employees equally. It pays good wages to its workers and provides its workers with safe and healthy work conditions in its workplaces.
Patagonia also wants all its business partners to strictly follow its code of conduct too. It wants to treat its workers ethically and respectfully while giving them a sustainable workplace.
Patagonia has an Animal Welfare Policy aligned with the Five Freedoms and it has improved itself greatly over the past years to be more responsible for the welfare of birds and animals.
Patagonia banned the use of angora, fur, and exotic animal skin in its products but it does use down, leather, wool, and exotic animal hair.
However, the wool is sourced from non-mulesed sheep and 100% of the virgin down is accredited by the Advanced Global Traceable Down Standard. The cotton used in its clothes is also grown organically.
Is Patagonia a Sustainable Brand?
Yes, Patagonia is popular not only for its durable and high-quality clothing but also for its sustainable practices. The brand is not willing to cause harm to the planet for the sake of fashion and clothes.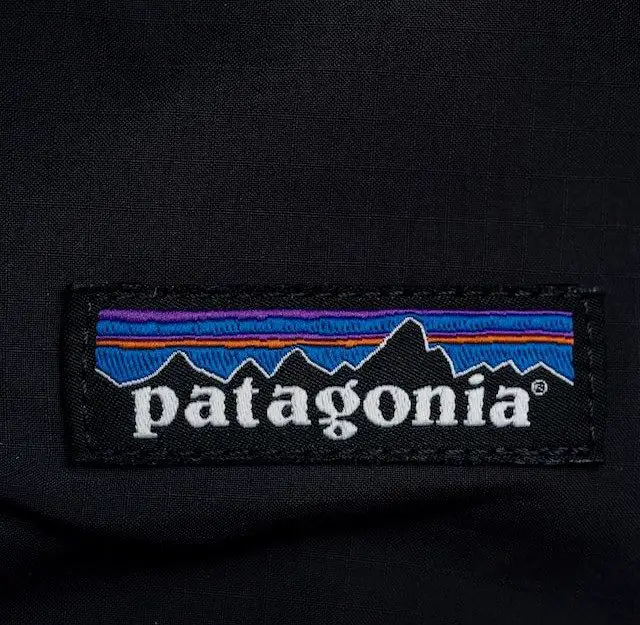 So far, Patagonia has been doing well in its journey toward sustainability and creating a brand that cares for the environment and the Earth more than just temporary fashion.
How Is Patagonia So Sustainable?
Patagonia is known as a sustainable brand because of many things. It has many goals, policies, and programs to be a sustainable brand.
Patagonia only uses materials and fabrics that are safe for the environment and recycled materials to reduce the use of virgin resources.
It is working to reduce its water usage and energy usage and produce less waste. It also offers its customer to repair their damaged clothes at reasonable prices.
It is a very move praise-worthy of Patagonia to encourage its customers to use clothes they already own instead of buying new ones.
Also, Patagonia knows the value of transparency. It is very transparent about its practices and it shows its customers how and where the clothes they buy from Patagonia are made.
Patagonia has reserved 1% of its sales for the planet and the preservation of the environment. It also inspires and encourages other business owners to become a part of this too.
Patagonia is conscious of the fact that the clothing industry is responsible for the pollution and causing harm to the planet. Patagonia is working to reduce greenhouse gas emissions.
After considering all the efforts and hard work of Patagonia to save the planet, we can safely say it is a sustainable brand. Patagonia is changing the clothing industry and the way they make clothes.