What is one thing that most women want?
To dress up fashionably in their favorite attires that are comfortable and easy on the pocket.
Talk about quality, comfort, affordability, and style; Papaya clothing offers everything!
From warm hoodies to cool tees and excellent accessories, this brand has your back whether you're planning to hit the gym or go for a coffee run.
Papaya is one of the most well-known brands regarding ladies' fashion needs.
But does all that hard work count as fast fashion?
Fast fashion is a term used to describe clothing designs that move quickly from the catwalk to stores to meet new trends.
This type of fashion is usually created cheaply and quickly, which often means it's not made to last.
So, does Papaya create fast fashion?
We can't say for sure as the company provides minimal information regarding its policies and procedures.
Is it Ethical?
Fortunately, most brands have some sort of ethical policy in place today.
But how do we judge a company based on ethicality?
The truth is, it's not easy.
There are many factors to consider, such as working conditions, pay and benefits, environmental impact, and whether the company is transparent about its manufacturing process.
Unfortunately, we couldn't find much information on Papaya's ethical practices.
The brand does not explicitly state whether or not its products are ethically made.
But what we know is that the parent company, Corner Stone Inc practices strict ethical practices that are clean from inhumane and immoral conduct.
Moreover, we know that they manufacture most of their products in-house, and we can assume that they adhere to certain ethical standards.
But what happens down the supply chain remains a complete mystery.
Where Does it Get Their Clothes?
We don't know!
Papaya is very secretive about where they source their materials and clothes.
The brand doesn't provide any information on its suppliers or the countries where its products are made.
This lack of transparency makes it difficult to judge the company's ethical practices.
What we do know is that Papaya manufactures the majority of its products in-house.
Even though the company makes its stuff, it has to be in contact with suppliers to get the raw material from.
Who Owns Papaya?
Papaya clothing is a subsidiary of Corner Stoner, Inc.
Corner Stone is a company that owns and operates several retail brands, including Papaya.
The company was founded in 2005 with the sole aim of introducing clean fashion to the world.
Moreover, Corner Stone is among the few companies with a staunch ethical policy.
It's good to know that the company behind Papaya is committed to making ethical and sustainable clothing.
Is Papaya Clothing Sustainable?
Papaya does not explicitly claim to be a sustainable brand.
Sustainable fashion is a term used to describe clothing that is made in a way that is environmentally and socially responsible.
This means the brand should use sustainable materials, reduce its carbon footprint, and have a fair and ethical supply chain.
Unfortunately, we can't say for sure if Papaya is sustainable or not because the company does not provide enough information about its practices.
But since the company produces its products, it is highly probable that it has complete control over its supply chain and can ensure that its products are made sustainably.
Does Papaya Clothing Use Child Labour?
Most fast fashion brands today have been accused of using child labour in their supply chains.
However, there is no concrete evidence to suggest that Papaya uses child labour.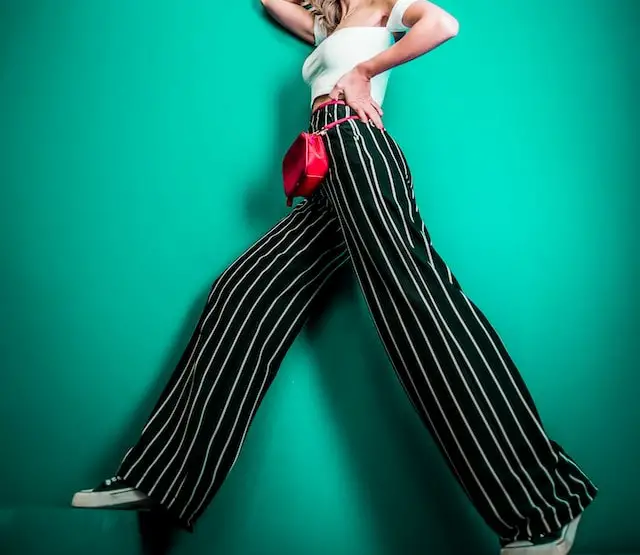 But since it is a subsidiary of Corner Stone Work Wear, we can assume it practices ethical conduct just like the parent company.
How Can You Help Ethical Business Grow?
The only way to help businesses like Papaya become more ethical is by supporting them with your purchase.
This way, you can show the company that there is a demand for sustainable and ethical clothing.
You can also spread awareness about the brand and its practices by sharing this article with your friends and family.
If we all work together, we can make the fashion industry cleaner and better!
Should You Buy from Papaya Clothing?
Although Papaya clothing isn't very transparent about its policies, since the parent company, Corner Stoner Inc, is very ethical, we can assume that the same standards apply to Papaya.
Hence, if all the women out there wish to buy fashionable clothing without compromising on ethics, then Papaya clothing might be your first choice.
But we suggest doing your research before shopping there because the brand itself says least about its policies.
The most significant benefit of shopping from an ethical brand is that you can be sure that the company is adhering to certain standards in terms of sustainability and labour.
Hence, you'll know your hard-earned money is going to a good cause!