Oysho, a spanish company known for specializing women's lingerie, sportswear and casual wear.
It has expanded considerably in the past few years, extending its stores to 60 different countries, increasing its sales and being one of the few companies that have managed to keep up with the race of fast fashion companies.
Like all companies within the race, Oysho is scrutinized for its production methods, where questions are raised about its labor treatment, as well as the harmful effects it has on the environment.
So, how ethical is Oysho?
Is Oysho Ethical?
Environmental Impact
It is no surprise that Oysho, along with other fast fashion retail brands, is graded poorly for its impact on the environment.
Even though it did launch an eco-friendly collection back in 2018, it does not compensate for the harmful chemicals and gasses released in the production process.
Oysho does have a good fashion transparency index rating of 51-60%, as compared to other fashion brands. Oysho also uses recyclable packaging material and like all fashion companies, it has set a target for reducing greenhouse gasses in manufacturing their products.
However there is no track of evidence that methods are being taken, or whether or not reduction has taken place in the company's release of greenhouse gasses.
Prevention Of Animal Cruelty
Oysho uses much of animal products like wool, leather and exotic animal fur, where there is no mention of how these products are acquired and how steps are taken to reduce animal cruelty.
It is aligned with Five Freedoms, the gold standard of animal welfare, and abhors the use of animal products like exotic animal skin and fur, and angora which is a much more positive initiative taken by Oysho, than other fast fashion brands.
However, there is no mention of any animal product use even to the first stage of production, inevitably raising questions on how these materials were acquired.
Labor Treatment
Oysho has been criticized for the lack of diversity it entreats with that of its models where the representation of colored women and plus-sized women are kept to a minimum. This gains a bad image for the company, suggesting that Oysho's fashion isn't for everybody.
Apart from that, the company has been known for its inadequate wages it has set for its employers that fail to set a basic standard of good living.
It has taken the initiative of employing workers with disabilities, allowing them to be a functioning member of society without the feeling of being useless or left out. However, the workers employed at its production factories by its parent company, in Xinjiang, China have been called out for poor employment policies as well as abuse in the local area.
Is Oysho Owned By Zara?
Parent Company And Ownership
Oysho belongs to the Inditex group whose flagship company is Zara, under which a variety of brands operate. The group owns most of its 6000 stores, while franchises are based in countries where foreign ownership is restricted.
The sister brand finally came to the US in 2019, much to the relief of Zara's fans who had been anticipating the store's launch within their country.
This is partially due to the fact that Oysho is way cheaper than Zara and much of its products are affordable within the common man's range.
Prior to this not even shipping was facilitated to the US, a transfer that has definitely improved the marketing and business of the brand.
Pricing strategies and customer service
Oyesho has a large range of products that fall under the price of $100 making it affordable for the middle man. It also uses many of the business strategies like that of its parent brand including value based pricing approaches.
This strategy focuses on the customer's perspective of value rather than the company's calculation of the cost of production, which proves fruitful for the brand as well as their customer service.
Secret To Staying in The Fast Fashion Lane
Zara and its sister brands allow them to be governed by a single principle, which looks forward to achieving a single target; to address the market at lightning speed.
Store's out of clothes? The issue will be addressed and production will begin beforehand.
The brand has the biggest fan following for their clothing line including celebrities, they will enhance and reproduce the item of the most hit red carpet fashion item in a way that ordinary people are able to style and wear them with confidence.
They create trends as well manipulate existing trends to suit the needs of the current fashion and enhance their local and international businesses.
This fast response is what has allowed Zara and its sister brands to stay on top of the food chain of fast fashion brands.
Where Are Oysho Clothes Made?
While its stores are spanned all over the globe, it is important to know where they come from. This might be the first step to knowing whether or not Oysho is an ethical company.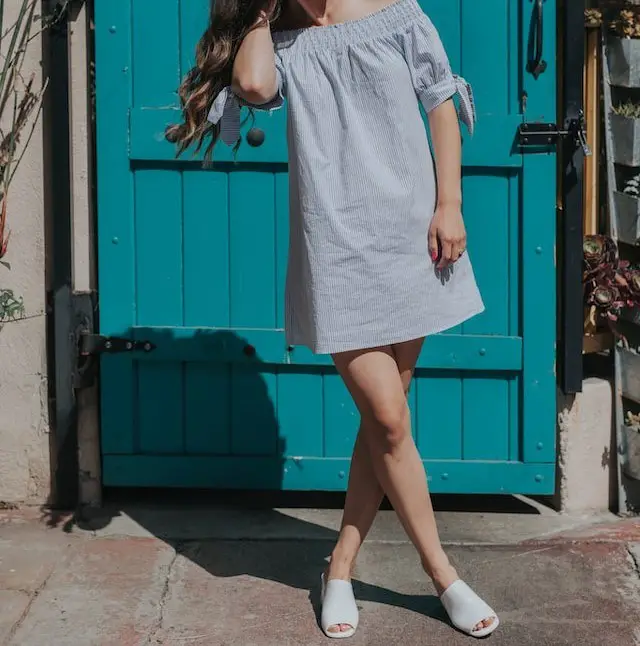 The brand has its headquarters in Barcelona, Spain, and most of its factories are located within the country like Portugal and other European countries like Turkey.
Different countries have different policies towards methods of production and labor employment policies including that of child labor and ways to discharge of production wastes, which could be inadequate in many ways.
Although these nations have fairly good laws governing such issues there have been reports of mistreatment of labor in factories like those in China and in other parts of Asia.
Is Oysho Fast Fashion?
Being part of the inditex group has allowed Oysho to maintain a fairly good position in the fast fashion world.
The negative overall impact on the environment is less than other fast fashion brands with the addition of a range of cruelty free products at hand.
However, a lot of work still needs to be done, in order to counter-effect fast fashion is having on the environment and people alike.