Is your hair losing its natural shine and beauty?
Do you feel them becoming dull with every passing day?
It is time to take some serious hair care measures and pamper your tresses a bit.
One of the products that can help you in this regard is Olaplex. It is a hair treatment that has been available in immense popularity over the years owing to its ability to restore your hair's natural shine and texture.
But before you invest in this product, you might want to know about its ingredients and, most importantly, whether it is cruelty-free or not.
So, without further ado, let's look at Olaplex and find out if it is worth your money.
Is it Vegan-friendly?
Olaplex promises to be vegan-friendly as it doesn't use any animal-derived ingredients.
Some of the key vegan ingredients used in Olaplex products include:
Water/Aqua/Eau, Bis-Aminopropyl Diglycol Dimaleate, Ethoxydiglycol, Pentylene Glycol, Propylene Glycol, Sodium Hydroxide, and Citric Acid.
All these ingredients are derived from plants and are therefore considered safe for vegan use.
Is it Cruelty-free?
Olaplex is a cruelty-free brand as it doesn't test any of its products or ingredients on animals.
The company also doesn't allow third-party suppliers to test on animals on their behalf.
Hence, from start to end, the brand makes sure to be clean of any illegal and unethical practices while offering high-end hair care solutions.
Is it Ethical?
Yes, your favorite Californian brand is indeed ethical.
In addition to being cruelty-free and vegan-friendly, the brand promises to play an active part in saving the environment.
It has limited its packaging to reduce the carbon footprint, and it also doesn't use any harmful chemicals or pollutants that can damage the environment.
So, if you're looking for an ethical and sustainable haircare brand, Olaplex should be on your radar.
Does it Sell its Products to Mainland China or Similar Countries?
No, Olaplex doesn't sell its products in countries like Mainland China or any others where animal testing is mandatory by law.
Olaplex is a private equity, and not much is known about its owners.
Hence, you can rest assured that the brand is sticking to its promise of being cruelty-free.
Is the Parent Company, if any, Also Cruelty-free and Vegan?
Yet, based on its official statements and website, one can conclude that the company is cruelty-free, ethical, and vegan-friendly.
Is Olaplex Accredited by Any Animal Rights or Vegan Societies?
No, not yet!
However, we do wish to see it getting accredited by some of the leading animal rights and vegan organizations in the future.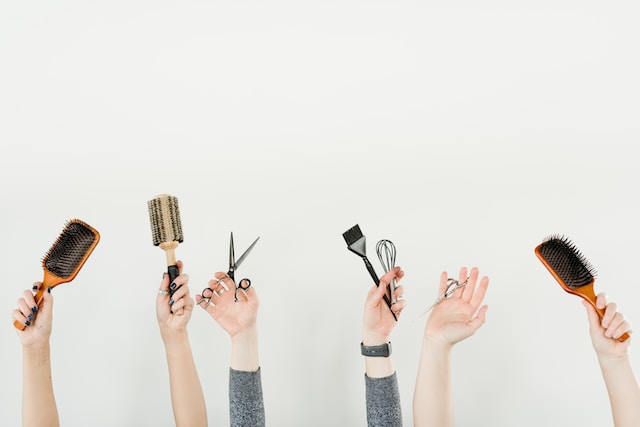 In the meantime, you can rest assured that it meets all the requirements to be called a cruelty-free and vegan-friendly brand.
And so, you are free to use its products without any fear or guilt.
Is Olaplex Involved With Suppliers or Third Parties that Conduct Animal Testing?
No, the brand is not involved with suppliers or third parties conducting animal testing.
Moreover, Olaplex strictly abides by its cruelty-free policy and only works with those who follow the same ethical values.
Hence, you can trust the brand to be 100% cruelty-free.
Are Olaplex's Products Safe to Use?
Yes, all Olaplex products are safe to use as they don't contain any harmful chemicals or pollutants.
Its shampoos and conditioners are free from sulfates, silicones, and phthalates, and they are also safe for color-treated hair.
So, no matter your hair type, you can use Olaplex products without any worry.
What Are the Benefits of Using Cruelty-free and Vegan Haircare Products?
There are several benefits of using cruelty-free and vegan hair care products, some of which are mentioned below:
They are gentle on your hair and scalp as they don't contain any harsh chemicals.
Moreover, the products help to retain your hair's natural moisture and keep it healthy.
They are safe for color-treated hair and won't cause any damage.
Olaplex products are environmentally friendly and hence, help to reduce your carbon footprint.
So, if you're looking for hair care products that are gentle, safe, and sustainable, Olaplex should be your go-to brand!
Olaplex- Save Animals, the Environment, and Your Hairs
When you use Olaplex, you're not just saving your hair from damage- you're also helping animals and the environment.
That's because the brand is made with all-natural, sustainably sourced ingredients.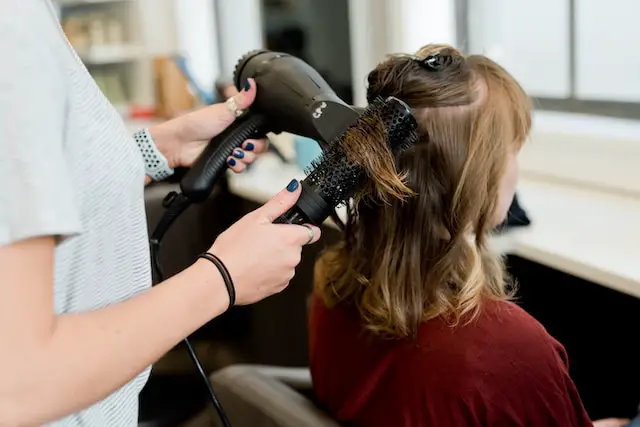 So when you use their products, you can feel good knowing that you're doing your part to help make the world a better place.
Plus, Olaplex is free of harmful chemicals and toxins. So not only is it good for the planet, but it's also good for your health!
So what are you waiting for? Switch to Olaplex today and start making a difference to the world and to your hairs!
Watch the natural shine and bounce lock in without fearing of harming animals to achieve the desired look with this brand!