Environmentalists and activists have been watching Nike for a long time because it is the biggest seller of athletic shoes and clothes and makes a lot of sports gear.
The company was started with the goal of finding workers at the lowest possible cost, which led to a number of problems with sweatshops in Indonesia.
Activists for worker's rights for decades led to big changes in the company's culture. Today, the company is widely seen as a leader in sustainability.
Is This A Case Of Greenwashing?
Even though the brand has made a lot of progress in recent years, it is still accused of greenwashing. Its "Move to Zero" campaign, which ran during Climate Week and used the slogan "If there is no planet, there is no sport," is the latest example.
The ad says that it is the plan for Nike's journey to zero waste and zero carbon emissions. But Fashionista reporters think it's just a "marketing effort that repackages existing commitments without adding anything new."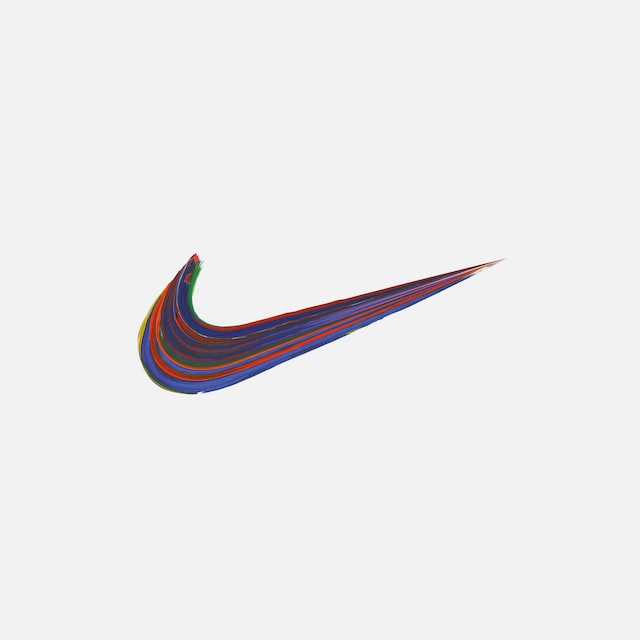 In an interview, Nike's Chief Sustainability Officer said that some of the company's self-set goals, such as keeping 99 percent of all waste from making shoes out of landfills and cutting water use in its entire supply chain by 20 percent per unit by 2020, were not entirely realistic and might be harder to reach than first thought.
Greenwashing occurs when an organization promotes environmentally beneficial measures without truly committing to them.
Labor Conditions
Even though Nike's advertising campaigns focus on empowering women and including everyone, this doesn't show any of the women who work for the company, from headquarters to factories.
In 2018, two women who used to work for Nike sued the company, saying it had a culture of bias and sexual harassment against women.
The company has been approved by the Fair Labor Association's Workplace Code of Conduct, which is a good thing.
It also shares policies to protect suppliers from the effects of COVID-19 and uses strategies to encourage inclusion and diversity in some parts of its supply chain.
The report by the Clean Clothes Campaign demonstrates how far Nike has to go in order to provide living wages to its employees.
It shows the difference between the growing amount of money spent on sponsorships and other marketing costs for sports stars and the decreasing amount of the final price of your sports equipment that goes to the workers who made it.
The report asks Nike to promise to pay living wages to everyone in its supply chain by a certain date and to take other steps to back this up.
In previous Nike reviews, we were unable to find evidence that the company paid a living wage in the majority of its supply chain.
Eco-Friendly Products
One of the best things about Nike's commitment to sustainability as a business priority is that its website can be filtered to show only "sustainable" products. This is something that its competitors and bigger retailers have also started doing.
This is fantastic, as it simplifies the process of going green.
Unfortunately, upon closer inspection, it does not appear to be *that* sustainable. Based on how much they communicate, it seems like their idea of sustainability is to use 20% recycled materials, which is not a very impressive goal.
When compared to, for example, Adidas, the disparity becomes even more pronounced. Adidas offers at least five "sustainable" brands in its portfolio, all of which contain at least 50 percent "Parley" (recycled ocean plastic).
Environmental Impact
Nike has made some good changes to the way it treats the environment and is a member of the Sustainable Apparel Coalition. However, even though it is a member of the coalition, it is not yet a sustainable brand.
Nike uses materials that are good for the environment, like organic and recycled cotton and polyester, and has programs to reduce the amount of water used in the supply chain.
The good news is that the company is on schedule to achieve its goal of eliminating dangerous chemicals by 2025.
Nike has set a science-based goal to cut greenhouse gas emissions from its operations and supply chain, but there is little evidence that the company is on course to achieve this goal.
Recycled Material
The Nike Trash Talk is made from scrap leather, scrap synthetic materials, and other materials readily available on the factory floor. The top part is made of scraps of leather and synthetic materials that are held together with zigzag stitches.
The shoe's midsole is comprised of waste foam from industrial manufacture. The outer sole of the shoe is made from eco-friendly rubber materials and other Nike Grind manufacturing byproducts.
Nike Grind is a recycling program that turns old athletic shoes from any brand into new materials that can be used again.
The shoelaces and sock liners are created from environmentally safe materials. To complete the goal in every way, the shoe will be packaged in a shoebox made entirely from recycled cardboard. This shoe is considered to comply with Nike's design specifications.
Sweatshop
Since the 1970s, people have thought that Nike makes its shoes and clothes in sweatshops.
Still, the sportswear company was criticized in 1991 when a well-known activist released a report showing that workers in Nike's Indonesian factories were paid very little and had to work in terrible conditions.
Soon after, United Students Against Sweatshops launched an intense and continuous campaign against it.
At first, Nike was slow to respond, but as demand grew, it gradually improved its monitoring systems, raised the minimum age of workers, and increased factory audits.
Since then, the brand has received widespread praise for its efforts. A few years ago, Business of Fashion said that Nike has changed its soiled reputation into that of a "known sustainability leader."
A well-known activist said that Nike is "the most sustainable clothing and shoe company in North America in terms of its environmental, social, and labor performance."
Conclusion
Nike has large, well-publicized plans to transition to "Net Zero" and "Zero Waste," with explicit targets along the way. This includes linking executive compensation to performance targets by 2025.
Nike has set goals for sustainable production, including where its products come from, how much energy and water it uses, and how it affects the community.
Their strategy is broad and extremely transparent. In addition, they belong to the Sustainable Apparel Coalition.