Monki, a brand owned by H&M that was founded in 2006 in Sweden, aims to empower young women across the globe to honor sisterhood and inspire everyone to exhibit their individual style.
The brand asserts that sustainability is fundamental to all it does.
Since 2020, Monki has taken a strong stance on being kind and empowering by aligning with two of the Sustainable Development Goals (SDGs) of the United Nations: SDG 5, gender equality, and SDG 12, sustainable consumption and production.
On paper, Monki appears to set a high standard for ethical and sustainable business practices.
However, is this the case? What is Monki's actual contribution to global change? How does it affect the environment, humans, and animals? Let's try to address these basic questions.
Is The Company Ethical?
Can a brand of rapid fashion be ethical? These individuals are renowned for exploiting their workers throughout the supply chain.
In accordance with the United Nations Guiding Principles on Business and Human Rights, Monki asserts that it gives its employees a fair wage and safe working conditions as a top priority.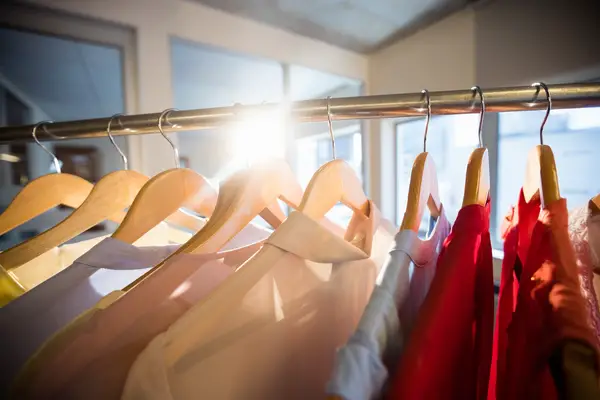 However, there is no evidence that the company pays a living wage to workers in its supply chain.
Unlike many other firms, however, Monki has a policy for hiring members of the LGBTQ+ community.
According to the Swedish Federation for LGBTQI Rights (RFSL), its offices in Gothenburg and Stockholm are certified. However, these are only two offices; the company has 119 outlets globally.
Policies Regarding Animal Welfare
Monki has a formal animal welfare policy associated with the Five Freedoms, and it traces the origin of certain animal products back to the beginning of their manufacturing.
The brand does not utilize fur, down, angora, or exotic animal skin, but it does use leather, exotic animal hair, and wool from non-mulesed sheep.
Impact On Environment
Monki has adopted a number of eco-friendly measures, including the usage of organic and recycled cotton.
Monki intends to acquire exclusively recycled or sustainable materials by 2030, and it has a CanopyStyle-approved policy to prevent the devastation of ancient and endangered forests along its supply chain.
The company has also established a science-based goal to reduce greenhouse gas emissions created by its operations and supply chain, but we have found no indication that it is on course to fulfill this goal.
Furthermore, Monki possesses fast fashion characteristics such as on-trend styles and frequent new arrivals, which makes it difficult for us to award it a higher environmental rating than "It's A Start."
Beginning Phase In The Eco-Friendly World
The starting phase rating for Monki is based on research and data from the Fashion Transparency Index.
Although Monki aims to align with two of the Sustainable Development Goals (SDGs) of the United Nations and has embraced certain excellent practices and policies across the board, it is not quite there yet. The adoption of eco-friendly products by Monki is a solid first step.
Nonetheless, the business must improve its labor and worker empowerment practices and ensure that a livable wage is paid.
Monki is owned by H&M, the world's second-largest manufacturer of disposable fashion goods, so it is not surprising that there is room for improvement across the board!
Are Their Products Sustainable?
Notably, the brand's parent business is H&M, one of the most eco-conscious fast fashion brands currently available. If this appears to be an oxymoron, it is because it is.
This is frequently done in volume, particularly by a corporation as large as H&M.
In 2022, H&M received a score of between 81 and 90% on the Fashion Transparency Index, but suspicions that it was essentially greenwashing revived when Game of Thrones star Maisie Williams revealed her partnership with the business.
Okay, so what exactly is Monki? It would be illogical to suppose that its systems and models would be very different from those of its parent firm.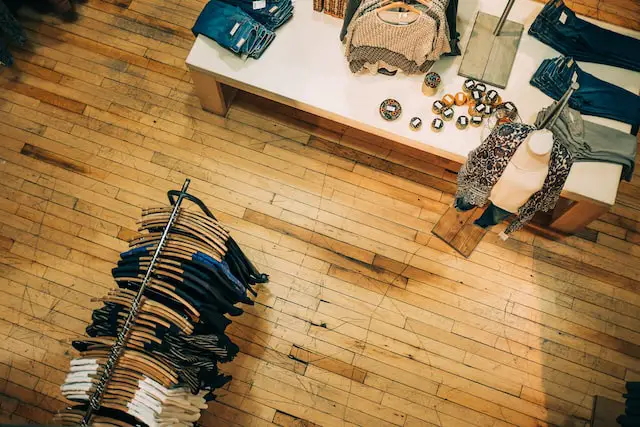 The firm promises to employ 100% organic cotton for its denim collection, recycled polyester and polyamide for its swimwear, and sustainably produced vegan leather for its vegan leather accessories collection.
Monki is excellent at disseminating knowledge about behaviors that can aid in preserving the environment. In addition, the company outlines its intentions to explore activities that will aid in reducing greenhouse gas emissions from its operations.
However, there is no way to determine if the organization is on pace to accomplish its objectives. Are there only words? Not at all, It did operate some sustainability-related projects, but at its foundation, it is still a fast-fashion brand.
Conclusion
We are aware that denim is one of the most popular materials in the fashion business worldwide.
However, along with its quality, it has many negative consequences on the environment. In order to make a single pair of cotton pants, around 2,900 gallons of water is required.
Due to the company's market size and brand value, Monki's pledge to bring about a revolution in denim fabric production is distinct and memorable.
Monki is now undertaking steps to develop a 100 percent sustainable supply chain system by 2030, which, if successfully implemented, will reduce its impact on climate change by 46 percent.
In addition, Monki has installed recycling stations in each of its retail sites, and all of its physical locations are powered by renewable energy.
Monki is a subsidiary of the globally renowned company H&M, which is known for its environmental principles. Currently, 10% of all H&M goods' raw materials are sourced from an organic, eco-friendly, and sustainable supply chain.