Covering a plethora of products under its surveillance, MK has been in the service for around four decades. There's a broad range of products available, hitting each segment of the society to its core.
Be it for men or women, both genders would find plenty of stuff all in one place. This kicks out the hustle to shuffle through websites to get their hands on products, in resonance with their personality.
The brand is quite vocal about its mission and it's to keep up with the fast-paced lives of people across the globe, with its products & lifestyle accessories. You may head to MK's website to search for whatever you're interested in.
And you'll definitely find it!
Coming down to a question that brought you here,
Michael Kors is not a cruelty-free brand which means MK does, if not endorse, incorporate animal-testing policies one way or the other.
Let us break this myth from the very start, when we say "Not cruelty-free", it doesn't always mean that the brand itself is testing on animals. It could also mean that the products they've been manufacturing or the third parties involved are doing some sort of testing on animals in any phase.
Brands are not vocal about such protocols because these statements do hold the potential to cut down their audiences a great deal. So, it's better not to say than to lie. Brands usually believe in the former said statement to protect their integrity.
The job then rests on shoulders of the websites like us, who dive into the intricacies and complexities of the information and share the most legit information with the audience. Because it's not something to be turned a blind eye to.
This act does bring its repercussions in the long run. Buying such products support practices that are directly or indirectly a threat to the survival of animals. If not protest, it's our duty to at least disseminate the data transparently in order to help people decide efficiently and intelligently.
When we label a particular brand, it's not merely a guess. It would then be wrong on our end because we'd be the one culprit for making it up on our own. It's usually a systematic approach where the companies approach the brands and ask them to fill a questionnaire.
The answers that they receive decide if the brand under examination is cruel or not. Not having enough sources to support their answers pushes them to fall into a "Non-cruelty-free" pit.
A similar procedure opted for this one too, and we ended up having our answer.
Another way to go about it is to get a response indirectly. You must be wondering, how would that be answered indirectly? Let us lift those curtains for you.
Michael Kors is a USA-based brand, right? They've been shipping their products across the major outlets in the USA, UK, and China. The point to ponder here is to probe into their shipments across China.
In China, products are bound to be tested on animals by law, if it's in any way associated with the cosmetics.
And we've found MK to be selling its cosmetics in China, too.
The meaning that we've extracted out of it simply means that MK is not cruelty-free because first, it couldn't clear its stance on its policies & second, it's shipped to China.
Another way to record the response of a brand is to find out if there's any reputable third-party organization vouching for its cruel free tag.
These websites are more like auditing organizations responsible for conducting their surveys and assessments to find out the statuses of brands.
In the end, the lists of those brands declared cruelty-free are uploaded on their websites, every week or a month.
And Michael Kors doesn't even have any certification proving its cruel-free status.
So, the bottom line is, that MK is not a cruelty-free brand and that either the MK itself or the parties involved in the business are part of a campaign supporting anti-animal practices.
On to our second question of the day,
Is Michael Kors Vegan?
Vegan-friendly status is another concern for users across the globe. Although, in a country like China, that may not be a subject worth discussing. But in the USA & the UK, people are very much into it.
Michael Kors is not a 100% Vegan-friendly brand and there are some products enlisted on their website, coming from animals.
Here, we need to understand what it means by 100% cruelty-free. It doesn't mean that all of their products are derived from animals. Even if a single product is in associate with the animals one way or the other, obliterates the chances of that particular brand being called 100% vegan.
People usually confuse it with the non-vegan status. That's a mistake that you gotta avoid.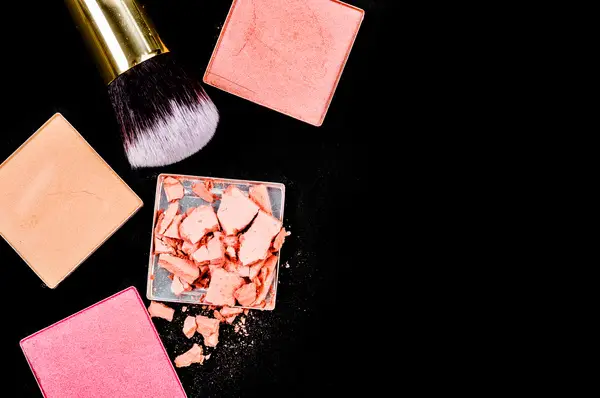 The solution that we offer our customers is that first, you should reach out to the brand itself and ask if the product you're interested in is vegan friendly or not. This will pretty much solve your issue.
And there's one more way to go about it. It's to read the description yourself. Although, it's a bit tricky and scientific and you may not be able to translate the scientific terminologies used there. This is definitely a good option if you're well-versed with the chemicals.
Otherwise, go with the first option.
Is Michael Kors Ethical?
As far as the ethical standards of Michael Kors are concerned, it's not an organization that we endorse as such.
Of course, there are reasons for this.
First things first, it's not cruelty-free which implies it does test on animals to validate the legitimacy of its products which we deem highly unethical.
Second, it's not vegan-friendly. Yes! Some of its products are but there are still some reservations.
Based on the logic documented above, Michael Kors lies on an unethical strip.