Meshki is a new online fast-fashion retailer that has recently seen rapid popularity growth.
The company offers trendy and affordable clothes for women, and its selection is constantly expanding.
For this reason, it has become a favorite destination of many fashion buffs.
But is Meshki really as good of a deal as it seems?
In this article, we'll take a closer look at the store and compare its prices to those of other popular retailers.
We'll also discuss the quality of Meshki's clothes.
So is Meshki worth your time? Read on to find out!
About Meshki
Meshki is an Australia-based fashion brand established in 2013 by two friends, Shadi Kord and Natalie Khoei.
The brand focuses on affordable, stylish, and figure-hugging clothing for women.
Since its launch, Meshki has become one of Australia's most popular online retailers. It now ships internationally to more than 150 countries to serve the fashion buffs.
Meshki's collection includes dresses, tops, bottoms, outerwear, and swimwear. All these are designed to be both stylish and affordable.
The brand's clothing is designed to make women feel confident and desirable irrespective of their color, height, and body shapes.
Its "body-positive" philosophy encourages women of all shapes and sizes to celebrate their bodies.
Moreover, the brand's website is easy to navigate and includes regular sales and discounts.
Overall, Meshki is an excellent option for women looking for fashionable and affordable clothing.
So, whether you're looking for a new party dress or a summer bikini, Meshki is sure to have something to suit your style.
Is Meshki Fast Fashion?
You can define fast fashion as cheap yet trendy clothing inspired by the catwalk or celebrity culture. This type of clothing has a quick turnaround time and is equally short-lived.
So, does Meshki meet the requirements for qualifying as fast fashion?
Yes, Meshki is one of the fast fashion brands that produce quick clothing trendy to meet consumer demands.
You can find the latest apparel styles. In addition, it keeps updating the products while discarding the previous ones.
Although Meshki is a genuine fast fashion store, it also designs some products with a more timeless style.
In addition, Meshki pays close attention to detail and quality, which helps their garments last longer. While the brand's clothes are relatively affordable, their production cost is high.
As a result, Meshki can be considered a fast-fashion brand.
How Sustainable Is Meshki?
Meshki is a fashion brand that pays great attention to the environmental impacts of its practices.
All its products are made from sustainable materials.
Also, the brand uses a closed-loop manufacturing process to minimize waste.
In addition, Meshki plants a tree for every item sold and offsets carbon emissions by investing in renewable energy projects.
As a result, Meshki is a very sustainable company.
Furthermore, the company supports fair trade practices, ensuring workers are paid a living wage for their work.
Also, Meshki offers a lifetime guarantee on all of its products. It allows the customers to return items anytime if they are unsatisfied with them.
However, there are always areas for improvement. For example, Meshki could use more recycled materials in their products. Moreover, they could further reduce their carbon footprint by shipping orders closer to customers.
Overall, though, Meshki is doing a great job of operating sustainably.
Is Meshki Ethical?
Overall, there have been concerns over Meshki's ethical practices in manufacturing and business dealings.
Recently, the brand has come under fire for allegedly copying designs from independent fashion labels.
The company has denied any wrongdoing. However, many designers have presented examples of Meshki products that seem similar to their work.
Regarding transparency and brand information, Meshki does not provide much information. Therefore, it is rated 'not good enough" on "directory.goodonyou.eco."
While Meshki may not be perfect, they are working to improve the fashion industry in several ways. It requires customers more insight into its practices to help them know what they're buying.
Where Does It Source Clothing?
The company sources its clothes from various suppliers, both within Australia and overseas. Meshki's designers work closely with these suppliers to ensure that all garments meet high standards.
In addition to sourcing clothes from suppliers, Meshki manufactures some of its clothing in-house. This allows the brand to have greater control over the production process. Moreover, the brand can ensure that all clothing fulfills strict quality standards.
Therefore, Meshki can offer its customers stylish, well-made clothing at an affordable price.
Is Meshki Worth Buying?
If you're looking for affordable, stylish clothing, Meshki is worth checking out. The Australian brand offers a range of affordable pieces perfect for casual and formal occasions.
Plus, their sizing is true to size, and their customer service is excellent. However, there are a few things to keep in mind before making a purchase.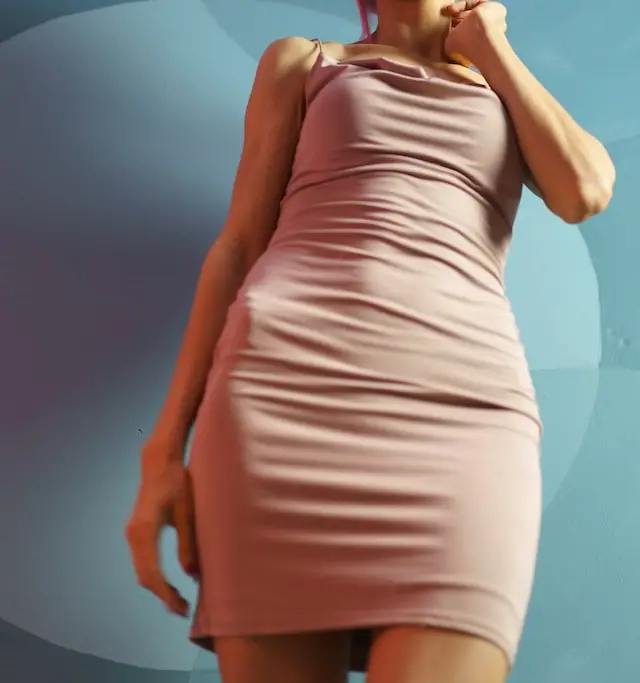 First, Meshki doesn't offer free returns, so you'll need to pay for return shipping if you're unhappy with your order. Also, remember that some items may take up to two weeks to arrive.
Overall, Meshki is an excellent option for budget-conscious shoppers looking for fashionable clothing.
Last Words
All in all, Meshki is a fast-fashion retailer that offers you up-to-date styles at an economical price tag. If you fancy updating your wardrobe every other week, Meshki is the ideal place to go.
However, since the brand manufactures apparel to wear for a limited time, you might have to compromise on the quality.