Do you love to buy stylish and inexpensive clothes?
If the answer is yes, you are indirectly supporting the destruction of your planet.
Fast fashion is all about mass production of chic clothes at cheap rates as soon as they hit the ramp.
Now the clothes offered by fast fashion brands may not be expensive, but they sure are dangerous.
To produce cheap clothes, fast fashion brands use cheap quality clothes and dyes that are toxic to humans and animals.
They employ children in third-world countries and make them work at low wages. They use the skin of animals such as dogs and cats and sell it as fur.
LOFT is a clothing brand that has been around since 1996. Women around the world love the brand for its comfortable yet stylish range.
Over the last few years, questions have been raised regarding the brand's manufacturing practices. People are eager to know whether LOFT is a fast-fashion brand or not.
To find out, we need to look at how many boxes LOFT checks off on the "Fast Fashion Brand Practices" checklist.
Does LOFT offer thousands of clothing styles in different colors?
Yes, LOFT offers its consumers a large collection of clothes in variable sizes.
Does LOFT use polyester and elastane as the primary clothing materials?
No. The brand uses fabrics like cashmere, cotton, cotton Pima, crepe, linen, nylon, and satin.
Does LOFT launch all the trendy garments and styles shortly after celebrities wear them?
No, the brand offers its customers timeless fashion such as cardigans, sweatshirts, and turtle necks.
Does LOFT have lower prices than the pioneers of fashion trends?
No, the prices at LOFT are pretty high, but the brand has seasonal and monthly sales.
Does LOFT have factories in third-world countries?
LOFT primarily manufactures its clothes in China and third-world countries like India, Vietnam, Pakistan, and Bangladesh.
Final verdict?
Since the brand ticks only two boxes on our checklist, it is safe to say that LOFT is not fast fashion.
Is LOFT an ethical company?
When it comes to big names in the fashion industry, we expect them to see nature conservation as a responsibility.
Unfortunately, many brands fail to understand the need to protect the environment. Is LOFT one of those brands, or is it ethical?
In 2018, when many brands had already adopted ethical practices, LOFT's parent brand announced that it is gathering data and developing policies for a sustainable future.
In 2022, some of LOFT's apparel is made with recycled materials, but the brand has failed to impress sustainability gurus.
The brand is still using synthetic fabric for the clothes, and the toxic by-products of the manufacturing process are still run into lakes and landfills.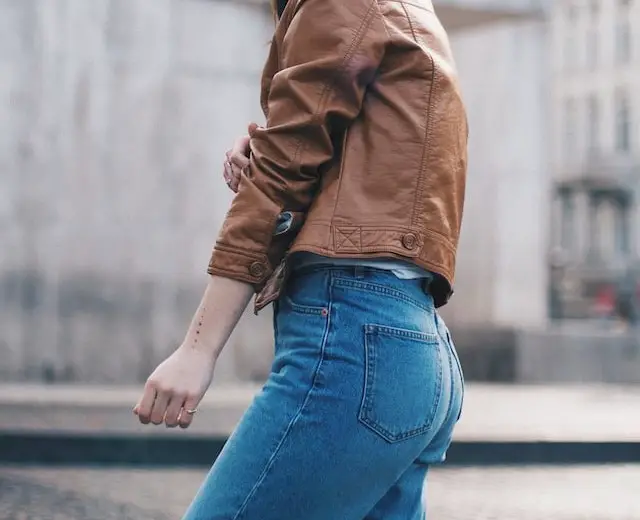 LOFT has no transparent policy regarding animal welfare.
Since a wide range of LOFT products have leather, wool, and hair of animals in them, we can say that the brand does not have any good intentions for animals.
The brand is still on the road to discovering how it will reduce its carbon footprint. Our final verdict is that LOFT is not an ethical brand.
Does LOFT use child labor?
Behind the stunning apparel and gorgeous models lies an ugly face of the fashion industry that is child labor.
Although many countries have strict laws regarding underage employment, it is still a massive issue.
Third-world countries like India, Bangladesh, and Uzbekistan have a labor force of young children.
The fashion industry's supply chain employs children in all stages of work. In some areas, it is even preferred to hire children as they can do the task better.
One such example is cotton picking. Since the crop is very delicate, they choose kids to carry out the job.
These children work for long hours in unhygienic conditions and get paid the bare minimum for their efforts.
The advocates of children's rights are working hard to end this toxic practice. Many brands including, Loft have been questioned about their code of conduct and rules regarding child labor.
On its website, Loft claims that all its suppliers sign a contract that forbids them from employing children and any other person by force. This shows that LOFT does not use child labor.
Is LOFT a good clothing brand?
The fashion industry is massive today. There is a lot of competition in all the sectors, and it is hard for any brand to keep up with customers' demands.
While some brands compromise on quality and keep the prices low, others offer good quality at high prices.
Some brands, however, produce good quality clothes at reasonable rates and offer lots of promotions- LOFT belongs to this category.
At LOFT, you can find maxi dresses perfect for a night out in summer and tiered midi dresses that you can wear at the beach.
At the same time, you'll discover ruffled tops, cropped jeans, and shorts for everyday use.
In short, when you enter LOFT, you always find the style you are looking for and more.
Although LOFT is a bit high priced, the brand offers frequent sales. You can easily subscribe to their website for updates on sales and other promotional offers.
Not only this, but LOFT also has a loyalty program that allows customers to collect points and use them for discounts and vouchers.
If you are interested in gifts, LOFT's got you. The brand rewards you on your birthday, isn't it cute?
The brand ships internationally, the website is easy to use, and the currency changes according to the country.
The only downside is that LOFT takes up to three weeks to ship Internationally.
LOFT has managed to gather a loyal customer base with its high-quality clothes, so it is safe to say that LOFT is a good clothing brand.
What age is LOFT clothing for?
LOFT is famous for producing that are comfortable but exude confidence at the same time. The brand does not target any specific age group and has something for anyone.
Whether you are a stay-at-home mom, a professional working woman, or a young girl who enjoys wearing comfortable clothes, you will find something to buy at LOFT.