Today, the ethical beauty industry is stronger than ever. The customer is no longer willing to compromise on quality and, most importantly, ethics.
So, the brands have to deliver cruelty-free and sustainable products without neglecting the quality. A lot of brands are now basing their manufacturing policies around this stance.
One such brand, Liz Earle, is hugely famous for delivering customers top-notch skin care products.
But does this brand practice animal cruelty?
In this article, we will know whether Liz Earle is cruelty-free. Also, by the end of this article, you'll know if the brand is vegan and eco-friendly?
About Liz Earle
A British brand, Liz Earle, was launched in 1995 to serve its customer with organic, result-oriented, and premium skincare items.
The company transforms naturally active ingredients into gentle and effective skincare products through its scientific expertise. Interestingly, you'll find bespoke products for each skin type.
It offers products ranging from skincare, anti-aging, bath items, haircare, and everything in between.
Due to its deep research about each ingredient and special manufacturing techniques, Liz Earle is a leading brand in the beauty market.
Is Liz-Earle Cruelty-Free?
Let's get straight to the soaring question: Are Liz Earle products Cruelty-free?
Simply put, yes, Liz Earle is 100% free from practicing animal cruelty.
We can confirm that:
The brand does not conduct pre-market animal testing of products
None of the ingredients used in the products are tested on animals
Following its strict policy against animal cruelty, the company does not authorize any of its suppliers or a third party to conduct animal testing on its behalf
Liz Earle does not sell anywhere globally where animal testing is required by law
Owing to their fierce commitment and practical steps of denouncing animal cruelty, Liz Earle has earned certification from several international organizations.
For instance, the brand is approved by Cruelty-Free International, Leaping Bunny, and Cruelty-Free UK for being 100% animal friendly.
Is Liz Earle's Parent Company Cruelty-Free?
Unfortunately, Walgreens Boot Alliance, Liz Earle's parent brand, is not cruelty-free. So, if you avoid brands owned by a parent company that conducts animal cruelty, you must avoid Liz Earle.
However, Liz Earle, an independent entity itself, does not practice animal cruelty. Its international certifications are evidence of the company's efforts to be completely cruelty-free.
Does Liz Earle Sell in China?
To date, China needs companies to test products on animals before launching them on the market.
In this regard, the company's policy is clear; not to sell in any place, which makes pre-market animal testing mandatory.
Hence, in compliance with this policy, Liz Earle does not sell any of the products in mainland China. Also, no third-party supplier is allowed to sell on the company's behalf.
Is Liz Earle Vegan Friendly?
Although Liz Earle is completely cruelty-free, it is not 100% vegan.
What does not being completely vegan mean?
The brand does not offer an entirely vegan product line. Some of those products contain animal-sourced ingredients.
You can identify non-vegan products just by going through the ingredients on the package. Ingredients such as Manuka Honey, Beeswax, and propolis are predominantly animal-sourced.
Nonetheless, the Liz Earle does not use collagen, carmine, and shellac in their products. These are directly sourced from animals.
So if you are a vegan, you must look at the ingredients before buying the product. The reason is that not every cruelty-free product is vegan, and not every vegan product is cruelty-free.
Is It an Ethical Brand?
The ethics of a company are reflected by its dominant practices. For instance, what sources does the brand use to get its raw materials, is it exploiting the workforce at the lowest level, and most importantly, its manufacturing process.
Liz Earle's ethics are vivid as far as animal-friendliness and pro-veganism are concerned.
The brand is certified by internationally recognized organizations for being 100% cruelty-free.
Also, the company has a remarkable policy of being inclusive and diverse. Starting June 2020, Liz Earle pledged to involve all the communities, especially blacks, by engaging with their people in the content creation and the media industry.
Moreover, the company makes sure that the voices of its black employees are heard on all business levels through open communications.
In fact, not only the black community, the brand believes in providing equal voice and opportunity to all the ethnicities such as Asian, African, or others.
Are Liz Earle's Products Eco-Friendly and Sustainable?
By and large, Liz Earle is both an environmentally friendly and sustainable brand. Therefore, together with being kind to skin, its products are kind to our mother earth too.
The brand is working continuously to improve the recycling of its packaging to prevent waste and pollution.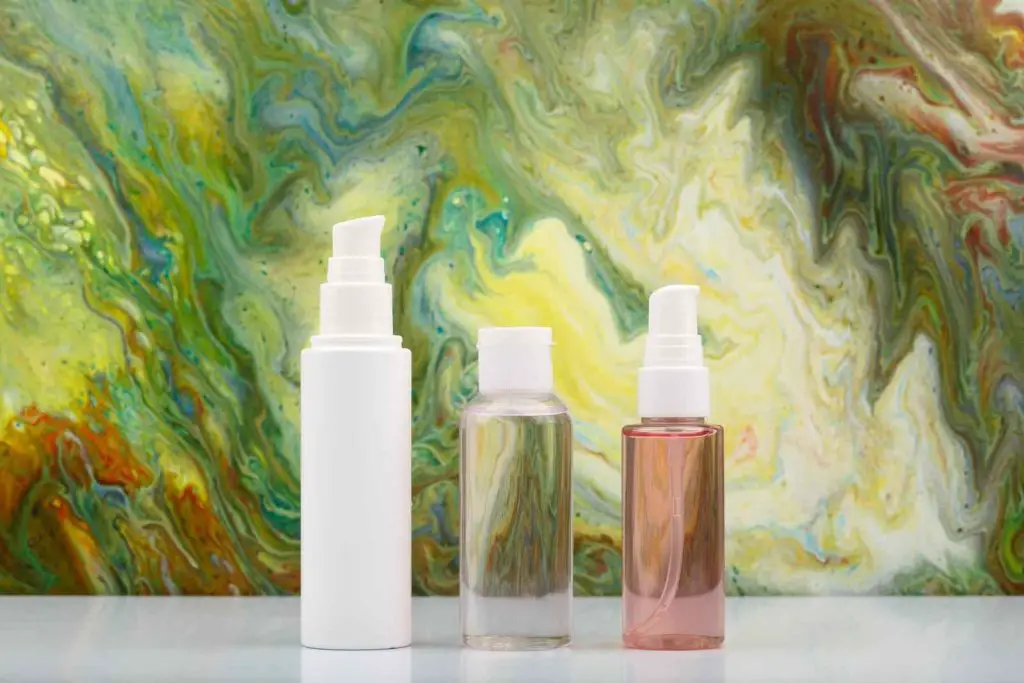 Surprisingly, it is also growing a woodland at its headquarters at Isle of Wight HQ.
This place is also declared a UNESCO biosphere for its exceptional natural beauty and efforts to preserve the environment.
Furthermore, Liz Earle is now a certified Carbon Neutral Company (CFC), another accreditation of its efforts to improve the ecosystem.
The company had to re-establish its packaging practices to decrease its environmental impact to achieve this feat.
Last Words
Overall, Liz Earle is an ethical personal-care brand that does not practice animal cruelty.
Although the brand is not completely vegan, most of its products are. So, even if you are a vegan, you'll find a plethora of products suitable to your needs.
Its efforts to promote inclusivity and diversity are highly appreciated and applauded among the business community.
The brand has huge regard for the environment, which is why it has made immense policy changes to favor our earth.