Rewind, reset, and think again: the forced downtime of the past year has forced us all to give up the old, unsustainable structure, and the fashion industry's effect on the environment has become a major concern.
Even if they don't want to admit it, many businesses will have come to the same conclusion: sustainable fashion.
However, few are willing to discuss it.
For decades, Levi's has been at the vanguard of eco-friendly fashion and has been known to deal heavily in the currency of "sustainably hip."
Levi's slogan, "Buy better, wear longer," is as famous as it gets. It shows that the company's goal is to make better products.
Even though Levi's continues to make the best clothes, if you buy a pair of their jeans, they will last for decades.
For almost fifty years, Levi's has been synonymous with rock and roll, counterculture, and easy flair.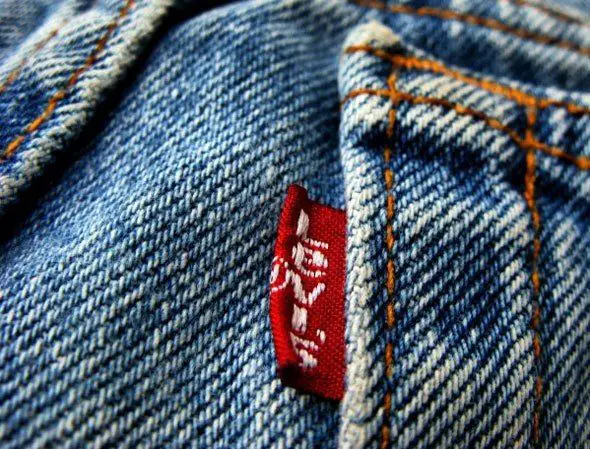 The fact that the brand's denim still sells for more than other brands' shows how strong it is.
But does this well-known brand do anything to make sure that its jeans are not only trendy but also ethical and good for the environment?
How responsible is Levi's?
Levi Strauss & Co., the company's parent, says it will make $5.8 billion in sales in 2021.
It doesn't take much imagination to picture the huge, worldwide production machine that makes these huge profits.
Inevitably, manufacturing on this scale will have far-reaching effects.
In 1991, Levi's started a program called "Living Our Values," which is a code of conduct for making sure that all of the company's products are made in an ethical way.
Levi says that the first agreement was a big step forward for the fashion industry and has led many other companies to follow the same rules.
Long Lasting Clothes
Every part of Levi's business, from the clothes they sell to the steps they take to protect the environment, has a message of sustainability.
In addition, their tailoring business can fix and redesign your clothes to make them last longer.
They also set up the "Secondhand" mission in the United States in 2020 to show that they are still committed to a future where fashion is more sustainable.
In addition to making their own things last longer, the goal is to make clothes with a vintage look.
Animal Welfare
Levi's treatment of animals is "Not Good Enough." It does not use fur, angora, or any other skin or hair from exotic animals.
To ensure ethical methods, the current Animal Welfare Policy mandates that the supply chains for all animal products must be traceable whenever possible.
Even so, it still uses leather, down feathers, and wool without saying where they come from, but it promotes wool from sheep that haven't been mulesed and will "consolidate its wool sourcing in the same way as soon as it becomes commercially viable."
Moto Buy Less But Better
Levi's spring 2021 advertising campaign, "Buy Better, Wear Longer," underlines this argument by drawing attention to the fact that both garment production and consumption have a negative influence on the environment.
The multiplatform ad features six young activists and people with a lot of influence to show that Levi's is serious about making clothes that last.
However, how is the above-mentioned campaign feasible? The main goal is to find ways to make money that don't depend on selling new products.
Standards And Safety Of Labor
Labor is rated "Not Good Enough" by Levi's. It received a score of between 41 and 50% on Fashion Revolution's Transparency Index since it traces the majority of its supply chain, covering the whole production phase.
In its supply chain, it also implements gender equality and empowerment initiatives.
Despite these great efforts, there is still an aspect of Levi's supply chain that has to be addressed. Given its enormous profits, we believe the brand might do significantly better on this front.
Future Of Levi's
Levi's aims to buy 100 % sustainably sourced cotton by 2025; deploy 100 % renewable energy in owned and operated facilities by 2025; eliminate 40 % of greenhouse gas emissions in their supply chain and use 50 % less water in water-stressed areas by 2030.
Wear what you currently own, and when you do buy, buy better.
Impact On The Environment
Levi's paid for research on a product's "life cycle," which showed that 37% of the effect Levi's 501 Medium Stonewash jeans have on the climate and 23% of the water they use are because of how people take care of them.
They saw this as a call to action to encourage customers to view Levi's jeans as a long-term investment and move consumer attitudes away from rapid fashion purchasing. What effect has this philosophy had on its practices?
Levi's has also made a lot of commitments to making denim in a way that is better for the environment. This includes using more eco-friendly materials like reconstituted cotton and using a lot less water.
They also stated in its 2025 Water Action Strategy report that "we commit to reducing the amount of water we use for manufacturing in areas of high water stress by 50 percent by 2025 compared to our 2018 baseline."
It has also set a science-based goal to reduce greenhouse gas emissions from its operations and supply chain as much as possible, and it is on track to meet this goal.
Sustainable Materials
When it comes to raw materials, they source sustainably and strive to leave the smallest carbon footprint possible by utilizing natural and synthetic fibers. This is achieved in part through the introduction of novel ideas and concepts.
Since a few years ago, their collections have included TENCEL lyocell, which is made from fibers made from sustainably managed eucalyptus forests, Cottonized Hemp, which grows faster and uses less water, and recycled materials like polyester.
Conclusion
Based on the information given above, they are not greenwashing their customers. Our grade highlights the company's ambition and innovation, especially its continuing progress toward environmentally sustainable production techniques.
Levi's is dedicated to manufacturing durable, high-quality items.
Taking this into account and knowing how to take care of denim, buying a pair of Levi's jeans in a classic style could be a good investment, especially if you find them used and can make them last longer.