Many skin and hair care brands are going cruelty-free and even vegan. They are making clear and purposeful decisions to oppose animal cruelty and experimentation.
This shift is sure to affect the millions of people and customers who are voluntarily or involuntarily involved in this business.
People have become more sensitive to the environment and its demands due to ongoing awareness about the harsh and damaging consequences of chemically induced or animal-tested beauty or skincare products on numerous platforms.
As demand for fair-trade, ethical, and cruelty-free products has grown in both the retail and wholesale markets, brands are focusing on creating and producing them.
People are growing more conscious of and empathetic toward other living things. Such items draw people towards them because of their ethics and because they add value to the therapy, making them more successful in the market.
There is a vegan shampoo for everyone, regardless of hair type. And you'll always find anything acceptable if you have any concerns, such as dry hair or scalp, damaged locks, or frizzies.
Natural, plant-derived, and certified organic substances are standard in vegan hair care.
Additionally, vegan hair care is also free of animal testing. As a result, no animals were hurt in the production of the product.
There are no abrasive, synthetic chemicals in the ingredients list of vegan haircare. This is crucial for everyone; our bodies should not come into contact with so many chemicals in hair care products.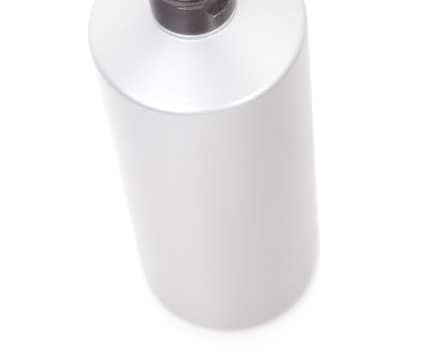 Sodium Lauryl Sulfate, in multiple cases, has been linked to adverse effects on the skin, scalp, and hair and has also caused hair loss.
When you choose vegan hair products, you can rest assured that they are biodegradable and environmentally friendly.
As a result, your hair will appear vibrant, healthy, and youthful. Natural oils and plant extracts will nourish your hair follicles, keeping your hair safe and durable.
Whereas most cosmetic firms include chemicals in their products, some stand firm against these practices in order to establish themselves as a more ecologically conscious and sensitive company.
Cruelty-free products are those that have not been tested on animals and do not contain any parts or components from deceased animals.
Kristin Ess is a famous hairstylist and the co-founder of The Beauty Department, a makeup and style website. This is one of the earliest websites to offer hair video tutorials.
This cruelty-free hair care line offers a wide choice of high-quality, affordable luxury products for almost any type of finishing, styling, or conditioning.
Is Kristen Ess Vegan?
Each component in the Kristin Ess Hair range has been created to be used either on its own or in amalgamation with other products in the line, thanks to the lightweight, buildable formulations.
Kristin Ess is a cruelty-free company dedicated to staying that way.
This implies they don't test products on animals at any level of development and will only work with suppliers who follow the same guidelines.
Kristen Ess is not sold and marketed in any countries that mandate animal testing by law, nor are they retained by a parent company that allows animal testing.
Kristen Ess is 100% cruelty-free but does not market itself as a 100% vegan company. The brand has a comprehensive directory of products that are entirely vegan, but some still contain animal-derived components.
They affirm on their website that they are always trying to revise their non-vegan formulas into being vegan.
However, this is not always plausible due to the presence of hydrolyzed keratin in many products, which is why they cannot be made vegan.
The list of their vegan-friendly products includes some of the following best-selling products:
Instant Exfoliating Scalp Scrub: This non-drying scrub gently exfoliates the scalp to remove dandruff flakes, product build-up, unneeded sebum, and hard water deposits, leaving you with a cleaner head. It's made with a sugar complex to retain the natural moisture in place.
Weightless Hydration Daily Scalp + Hair Mask: Natural minerals and plant oils are used in this multi-tasking mask to soothe and restore the balance of the scalp while also smoothing damaged cuticles. Don't be concerned about the weight of this whipped mask; it's light enough to use every day.
Ultra Fine Workable Hairspray: Not only is this hairspray great as a thermal protectant, but it is also brushable. Just one layer before styling your hair keeps them in place all day long.
Anytime Anywhere Recovery Balm: This little miracle stick is a castor and coconut oil-based formula that works the best when left on for more extended periods. It can be used as a pre-shampoo treatment or a shine product. You can also use it to subdue flyaways and add softness and shine to your hair.
Is it ethical?
The Kristin Ess team is dedicated to ensuring that all of the products' ingredients are safe. The breakdown of all the ingredients used per product may be found on the product page.
Kristin Ess's hair products are also free of sulfates and gluten.
Kristin Ess products assist in protecting your hair against irritants in the environment as well as fading. Furthermore, all Kristin Ess goods include zip-up technology.
This means that the products are made to reinforce your hair by removing split ends while working on the weak areas.
Your harmed cuticles will eventually smooth up and look beautiful.
Kristen Ess products are certified by PETA as cruelty-free, which definitely means that they are a sustainable and animal-friendly brand.
They do not enforce animal cruelty at any stage of their production processes and do not associate with partners and suppliers that test on animals.
They also use natural compounds to make cruelty-free products by replacing synthetic ingredients such as parabens, petroleum, Sodium Lauryl Sulphate (SLS), PEG/PPG, and GMOs with options that are purely skin-friendly as well as high-value.
With the surge in demand for environmentally responsible cosmetics, businesses are increasingly moving their focus to a formerly specialized sector.
These eco-friendly skin and hair care products will soon dominate the global market, and Kristen Ess is one of them.