Juicici is a women's clothing brand that offers an extensive range of apparel items that are quite popular among young people.
The brand's products include shirts, bottoms, outfits, swimwear, woven items, jackets, denim, and sets. The brand also sells fashion accessories, such as eyewear.
Juicici also displays trendy and seasonal collections on its website with unique categorization. A few of those collections include Go on a Date, Kpop Style, Color Palette, and more.
The brand sells its products worldwide and has varying shipping policies for each region.
Is Juicici Fast Fashion Brand?
Without any doubt, it is. The brand's website offers a vast selection of very cheaply priced products that encourage buyers to keep purchasing more.
Furthermore, the brand keeps updating its stock regularly with newer styles and designs. This tempts the customers to keep up with the trends and repeatedly dispose of the previous, hardly worn clothes.
Is it Ethical?
I have done thorough research on the brand, and I can confidently say that Juicici is one of the most unethical brands out there. Here's why:
The brand maintains a very striking website; I will give it that. However, all of the products that the brand sells are knockoffs of the original designer brands.
None of the products displayed in its catalogs is unique or distinctive. I really doubt that the images actually belong to it either, and it is just using them to sell its stuff.
In addition to its apparel designs, its webpage design and theme also bear an uncanny resemblance to other famous apparel websites.
I won't call it inspiration. It's straight away copy-pasting.
Contradictory Information Regarding Address
A while back, Juicici's Facebook page showed that the company is located in China. The brand has removed that address from its page now.
However, upon searching that address on online maps, Juicici's name didn't appear. Not even in the nearby areas. I could see other businesses listed at that address.
On the other hand, the brand's website shows that it is located in Hong Kong. But, the fun part is that even this address doesn't show Juicici on the map.
Confusing Return and Exchange Policies
The brand does offer its customers an exchange and return option. However, the conditions it has set for these policies are very impractical.
Such brands make it next to impossible for the customers to be able to receive their money back. So, once you have bought something from Juicici, you are pretty much stuck with it, whether you like it or not.
Where every legitimate and recognized brand emphasizes providing the best possible customer service to its clients, Juicici works the other way around.
I came across multiple customer reviews for Juicici on various websites and selling platforms. More than fifty percent of the people find its customer service very poor because of its non-responsiveness.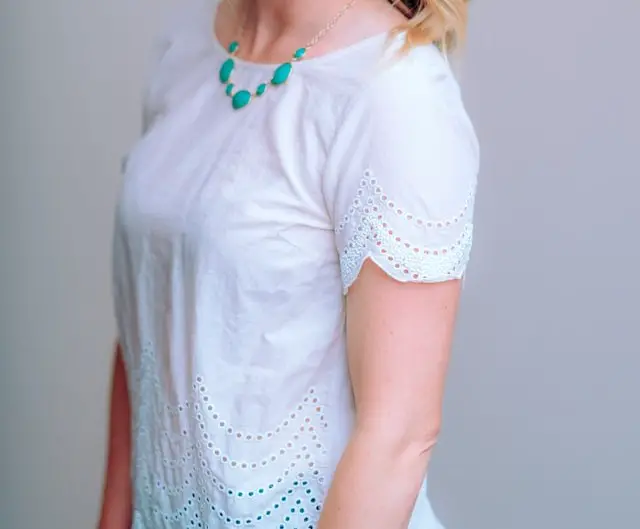 The same is the case with return or exchange. Even if you somehow manage to get past the eligibility criteria, you won't get a response from their end.
No Information Regarding Supply Chain
The brand has not given any information regarding its manufacturing procedures and manufacturing units anywhere on its website or Facebook page.
We don't know where and under what conditions the brand's products are made. And, even if the brand is buying from some other supplier, there is no evidence of any prescribed code of conduct by the brand.
Similarly, we are kept in the dark regarding its labor policies and if the brand takes any special measures to reduce production waste?
However, considering its shockingly low price tags, one thing is confirmed that its laborers would not be getting a living wage.
This shows that the brand is least concerned about labor rights and environmental preservation.
Cheap, Low-grade, and Unsustainable Material
Since most of the designs are cheap replicas of other fashion brands, Juicici uses very low-grade fabric for its products.
The material it uses is not only low-quality, but it is also mostly unsustainable. With a very short retail life cycle and a huge stock update every other month, the brand only contributes to environmental destruction through enormous textile waste.
No Information Regarding the Owner
Have you ever come across a reputable clothing brand that keeps its owner's identity a secret? I haven't; I am sure you haven't either. I mean, why would they want to remain obscure if they are running such a successful brand.
But, welcome to Juicici, which has INTENTIONALLY kept its owner's identity hidden through a paid service.
I have also discovered that the brand's website uses a server containing many scammy and low-ranking websites. Moreover, it is being run from a high-risk country without any other sites linking to it.
Where does Juicici get their clothes?
After all the information I have gathered about this brand, one thing is for sure, its products are not manufactured under its own supervision. Instead, the brand purchases them from some other suppliers.
But, the question is, who are these suppliers, and where are they?
Have you noticed lately that the number of such obscure clothing brands has risen? Especially on social media, such as Instagram.
If you notice, all of them follow a pretty similar pattern regarding posting, and all of them have more or less similar designs.
My curious soul alarmed me that something fishy was going on, and I did some further digging.
I looked up a few designs from those pages and found the exact same articles being sold on Chinese platforms for even lesser prices.
Many popular social media brands are doing this, and Juicici is one of them. These brands buy in bulk quantities from Chinese suppliers and put their own logos on the products without ensuring quality or ethical practices.
The Final Word
Fast Fashion is destroying our world at an alarming pace. Though it may seem like there is no escape from it, several responsible companies are changing the old ways, such as Tradlands, Whimsy & Row, and MATE.
All we need is to make purposeful purchases from such sustainable brands, and everything will get better with time.