If you are a makeup buff, you will definitely have come across Inglot. It is a brand that has operations worldwide through physical and online stores.
But are they cruel to animals like most brands, especially cosmetics today?
To begin with, Inglot is 100% cruelty-free. It does not perform pre-market animal testing of products.
Want to know more about the practices of the brand?
Here's why the brand is labeled cruelty-free, and is it vegan-friendly and sustainable as well?
About Inglot
A polish brand, Inglot specializes in serving its customers with unique, trendy, and premium makeup, cosmetics, and nail care products.
Since its inception, the brand has given and revolutionized a contemporary approach to makeup. Inglot offers one of its kind bespoke makeup palettes, special Duraline, and the most popular of all, AMC Eyeliner Gel.
Today, Inglot serves makeup enthusiasts as per their needs in 90 countries globally at more than 950 locations. It has stores, both online and offline, in all those places.
Is Inglot Cruelty-Free?
We can confirm that Inglot is 100% cruelty-free. The brand has a strict policy against conducting animal cruelty. Therefore, none of its products or raw materials are tested on animals anywhere globally.
The brand's "About Us" page clearly mentions that Inglot does not conduct animal testing of its products or ingredients used in manufacturing. Also, it is present on PETA's list of cruelty-free companies.
Moreover, the brand claims to have 60% of its entire product range vegan and certified by V-Label, an organization recognized globally.
Inglot's Animal-Cruelty Free Policy
Inglot Cosmetics does not conduct animal testing by themselves or authorize anyone to do so on its behalf. Moreover, the ingredients aren't tested on animals either.
Due to the company's dedicated practices to discourage animal cruelty, it is certified by PETA as a cruelty-free brand.
Does Inglot Cosmetics Sell in China?
Even today, China binds the brands selling products there to conduct pre-market animal testing by law. However, products sold online are exempt, and this policy is only applicable to brands having physical stores in the country.
But, to oppose animal cruelty, Inglot has no sales operation in mainland China either directly or through third-party distributors.
Are Inglot Products Vegan Friendly?
Despite being 100% cruelty-free, Inglot is not 100% vegan as some of its products contain animal-sourced ingredients.
However, the brand is still pretty much vegan-friendly, with many vegan products to offer.
For instance, some makeup brushes are manufactured using natural animal hair such as raccoon, goat, or pony. Furthermore, some products also contain Beeswax, Lanolin, Carmine, Pearl, Silk Powder, Glycerine, etc., all of which are animal-sourced.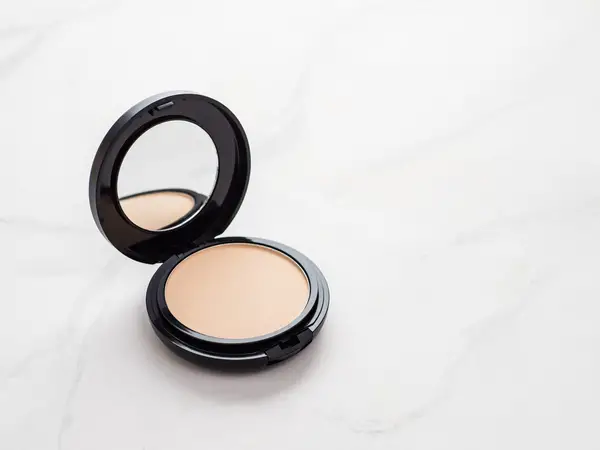 Still, around 80% of the products are purely vegan with no animal by-products or ingredients.
Moreover, most of Inglot's products are "V-Label" certified. On its website, the brand says that V-Label regulates the cosmetics companies after scrutiny of the source of their raw materials and animal testing.
It is only after a rigorous analysis of the brand's manufacturing process that a product is called vegan. In their case, V-Label took over six months to carefully investigate 450 ingredients that the brand uses in vegan products.
By and large, the products containing "V-Label certificate" are 100% cruelty-free and do not contain animal-sourced materials.
Each vegan product is marked adequately under its product description on the website. So, there remains no uncertainty for customers to get confused while shopping vegan.
Is Inglot Cosmetics Ethical?
The overall brand practices of Inglot are ethical. Its commitment to animal-friendliness and pro-vegan products is a testimonial to its love for nature.
However, it uses certain synthetic ingredients too. These ingredients may prove to be fatal for human use.
Also, there's no indication of these harmful elements on the product's packaging, which can be considered unethical concealment of facts.
In addition, the brand does not know whether its ingredients are ethically sourced. For instance, Inglot is silent about whether its suppliers abuse child labor laws while collecting raw materials such as Mica.
Therefore, apparently, the brand seems ethical. Nonetheless, no information on its certain practices puts its ethical position in jeopardy.
Is the Brand Eco Friendly and Sustainable?
The company uses certain materials in some products that are not even earth-friendly. For instance, petrolatum, mineral oils, B.H.T, PVP, palm oil, and talc may prove harmful when exposed to earth.
For packaging, Inglot uses glass, metal, and plastic. All three of them are not recyclable unless the brand accepts them back and reuses them.
Positively, the brand offers refillable palettes and refills, which you can consider eco-friendly.
Inglot has recently introduced "Stay Hydrated Pressed Powder," offered in a dedicated palette to strengthen its eco-friendly approach. Moreover, the brand also announced to donate a portion of sales of this particular product to Project Aware.
Best Vegan Inglot Cosmetics Products
Thanks for reading till the end, and now it's reward time. Every makeup enthusiast finds it challenging to get their hands on the perfect item for the perfect look.
So, here are the most loved vegan Inglot products that you'll want to recommend to your friends too.
AMC Eyeliner Gel
As evident from its name, this product is made to enhance the beauty of your eyes. AMC Eyeliner Gel contains high-intensity pigments that give your eyes unique yet ideal colors only after one application.
The gel is waterproof and provides you with a long-lasting and crease-proof finish.
Mini LipSatin Lipstick
Don't get fooled due to its smaller size; it was deliberately made tiny to fit right into your clutches. Despite being mini, the LipSatin Lipstick does wonders for you.
Whether you are late for work, going to the gym, or having a wedding party, the lipstick will stick with you everywhere. It is available in multiple shades to give your lips perfect coverage.