Who knew shopping would one day become difficult because of the choices you have to make!
On the one hand, you want new and trendy clothes. On the other hand, you do not want to harm the environment because of the fashion choices you make.
Unfortunately, fast fashion is all about buying cheap, trendy, in-fashion clothes off the shelves and discarding them after a few wears.
While this does make you look stylish, it puts a huge strain on the environment.
Is Ghanda ethical or sustainable?
A fashion brand becomes sustainable not just because of the sustainable materials used but also how it conducts operations daily.
A sustainable fashion brand should look after the well-being of the environment as well as humanity.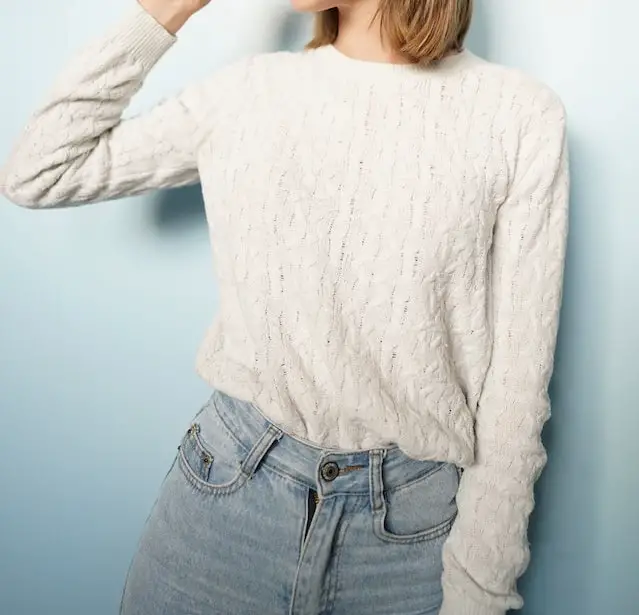 That means that a sustainable fashion brand should keep looking at how it can benefit the environment, customers and its employees too. The fashion brand shouldn't just be worrying about its bottom line.
Let's see how Ghanda scores against these criteria.
Materials
While Ghanda claims to care about sustainability and reducing environmental damage, it does not mention on its website whether it uses sustainable materials in manufacturing or not.
Some sustainable fashion materials are linen, wool and organic cotton.
A brand tentree, for instance, uses sustainable fabrics like hemp, Tencel and organic cotton. This is one of the methods for a fashion brand to go green.
'Good on You', a famous organization which gives sustainable and ethical fashion brand ratings has rated Ghanda as 'Not good enough'. Ghanda uses just a few eco-friendly materials.
Prints
Ghanda uses water-based ink, made in-house. Water-based ink is more eco-friendly. It provides more comfort and softness as compared to other types of inks.
In addition, it is a healthier alternative to inks like plastisol. Since they are free from any toxic chemicals, they are easier and healthier for the printer and user. They also wash up easily in water.
So, on this front, Ghanda seems to be winning.
Wastage
On its website, Ghanda repeatedly proclaims its dedication to reducing wastage.
It says, " We print to order".
This means there is no overproduction of clothes. It doesn't print styles unless there is a demand for it.
Usually, 85% of the plastic hangers end up in a landfill.
Ghanda has taken care to address this issue too. It uses timber hangers in all of its stores.
To further cut down wastage, it has removed individual poly bags from all of its blank garments, In doing so, it has cut down plastic consumption by 60%.
Ghanda seems to be taking the lead on the sustainable front and in this regard, it has set up a good example for other fashion brands.
BSCI Code of Conduct
Ghanda carries out its business according to the 11 principles of BSCI.
BSCI is an international labor standard with UN guidance, for the protection of workers. Some of its principles are not employing child labour, no bonded labour, decent working hours and protection of the environment.
WRAP certification
Ghanda is WRAP certified. WRAP certification is focused on apparel and footwear products. It covers 12 principles dealing with local laws, general regulations and International workplace standards.
Where does Ghanda make their clothes?
Ghanda is proud to keep it all local.
It hand prints its goods in its warehouse located on the Victorian Surf Coast.
What style of clothing is Ghanda?
Ghanda is a surf and streetwear brand. It is all about the Australian coastal lifestyle. It is famous for hand-printed T-shirts, hoodies and tracksuits.
It is a retail and online clothing and accessories store.
Are Ghanda clothes made in Australia?
Yes, Ghanda clothes are made in Australia.
Not only the manufacturing but also the designing is done by its in-house team. Its talent and raw materials are all sourced locally.
Its shop fit-outs, fixtures and fittings are all manufactured in Australia.
Since it doesn't outsource its manufacturing process overseas, it can easily follow the 'print to order' mechanism. It designs according to the customers' demand and prints only the required quantity which would sell.
Who is the owner of Ghanda?
Ghanda was started by Josh Rudd when he started selling beach-inspired clothing out of the back of his car. He started the business in Torquay in 2003.
While selling these garments, he quickly started gathering information on what was missing out in the local surfwear.
He would sell T-shirts at the market and since he was dealing with the customers, he came to know what designs they wanted. At night, he would go back to his place and print T-shirts exactly as the people wanted.
So, from the beginning, Ghanda has its pulse on the local fashion trends. We can safely say that Ghanda is indeed trying to be a sustainable brand. It may not be 100% on its way but it is putting in efforts to be a sustainable brand.