FIJI Water is one of the most popular imported bottled waters in the United States and more than 50 other nations.
Numerous environmental claims have been made about this product, which has become a celebrity favorite.
In 2007, FIJI Water established the FIJI Water Foundation, which has three primary objectives.
Granting rural communities access to clean water.
Constructing educational facilities and infrastructure that assist children, adolescents, and adults.
Granting poor people access to healthcare services.
Additionally, FIJI Water promises to collaborate closely with Conservation International.
In both the conservation of Fiji's biggest surviving unprotected rain forest, the Sovi Basin, and the restoration of 2,800 acres of degraded grasslands on the island of Viti Levu through a large-scale replanting operation.
Since 2009, FIJI Water has also been a member of 1% For The Planet. 1% For The Planet is a group of firms that donate 1% of their revenues to a global network of environmental groups.
Lawsuit Against Them
The Fiji Water Firm has been listed in a class action lawsuit that was filed in the U.S. District Court.
The lawsuit contends that the company has profited from greenwashing claims that its water products are carbon negative.
Newport Trial Group, filed the case on behalf of several people in a similar situation to seek restitution for "the bogus claims from which [Fiji Water Company] has benefitted handsomely."
According to the complaint, Fiji Water Company's carbon-negative claim has resulted in considerable market share gains.
In other words, the company asserts they remove more carbon pollution from the atmosphere than they emit.
However, FIJI water is not "Carbon Negative" in actuality. Instead, the company uses a discredited carbon accounting approach known as "forward crediting" to support this allegation.
Thus, They do not remove more carbon pollution than they generate; rather, they claim credit for carbon removal that may or may not occur decades from now."
Are Their Products Eco-Friendly?
The bottled water business is already bad for the environment, and when the water comes from Fiji, it's even worse.
It is a common misconception that bottled water can replace tap water. In the past few years, bottled water sales have gone up while sales of carbonated soft drinks and sugary fruit drinks have gone down.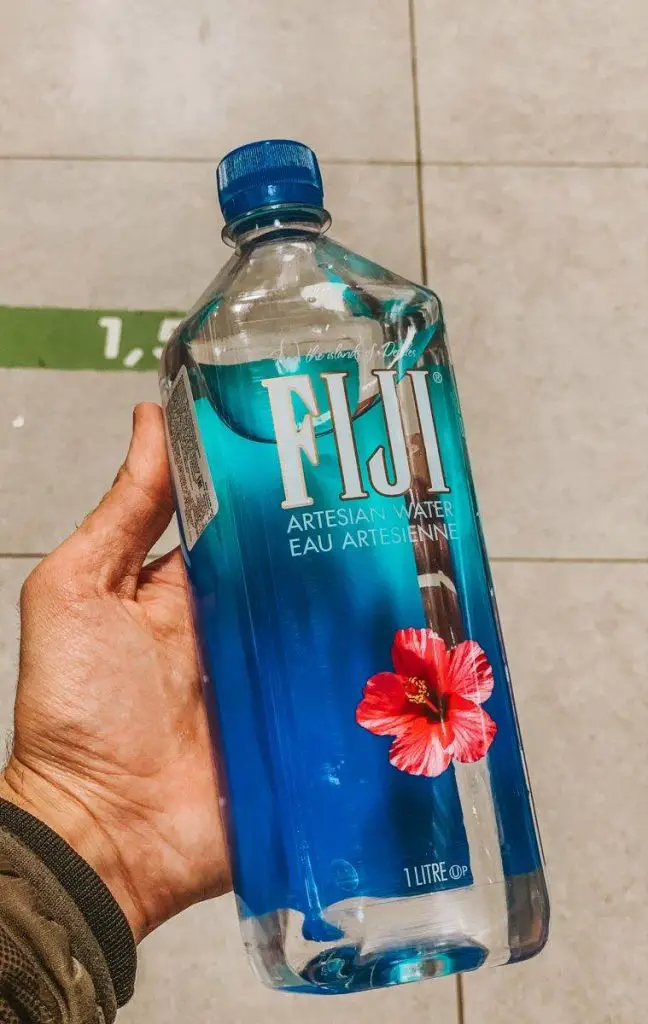 During this era, there has been no significant change in the usage of tap water.
In a modern world that operates 24 hours a day, seven days a week, we have few healthy eating habits, and bottled water is one of them.
In each of the past two years, the consumption of bottled water has contributed to the elimination of approximately one trillion calories from our meals, a success for health and good nutrition.
With the exception of purified water, bottled water is a natural product that does not require any extra ingredients or processing, whereas sodas and fruit-flavored beverages involve the farming and manufacture of other raw materials that emit carbon, and demand a great deal of water.
As bottled water becomes a bigger part of the beverage industry, it helps the industry become more environmentally friendly.
Following Carbon Footprint Protocols Or Not?
The company claims that by combining reductions, "carbon-reducing land use," and renewable energy projects, the production and sale of each bottle of Fiji Water will result in a 20% net reduction of carbon in the atmosphere.
But the complaint says that Fiji Water's claim of being carbon negative doesn't apply to how it works now, but rather to how it will deal with carbon emissions in the future. It asserts:
Companies buy "carbon offset credits" to reduce their carbon footprint. A carbon offset credit is any tradable certificate or permit that gives the buyer the right to release one tonne of carbon dioxide.
Standard carbon offset credits represent reductions in carbon emissions that have already occurred. On the other hand, "ahead offset credits," refer to possible reductions in carbon that may or may not happen decades from now.
Fiji has stated in the past that it will employ offsets created over 30 years to satisfy its "carbon negative by 2008" promise.
Fiji Water, which was recently embroiled in a dispute with the military administration of the island nation from which it obtains its water and its name, has not commented on the lawsuit.
If the Fijian government would not reverse an increase in its "extraction tax" from 0.33 cents to 15 cents per bottle of water, the corporation threatened to depart Fiji and take hundreds of jobs with it.
The government remained steadfast, and the businesses decided to remain in place and pay the tax. It remains to be seen if the corporation will maintain its carbon-negative claim.
Recycled Bottles
By recycling the packaging, for instance, a consumer can lower the carbon footprint of a one-liter bottle of FIJI Water by 30%.
Because of this, they think that promoting recycling policies and programs is one of their most important goals.
Even though package usage has increased over the past ten years, only half of Americans are currently served by curbside recycling programs.
Instead of telling people to quit purchasing packaged goods, wouldn't it be more effective to advocate for recycling program expansion?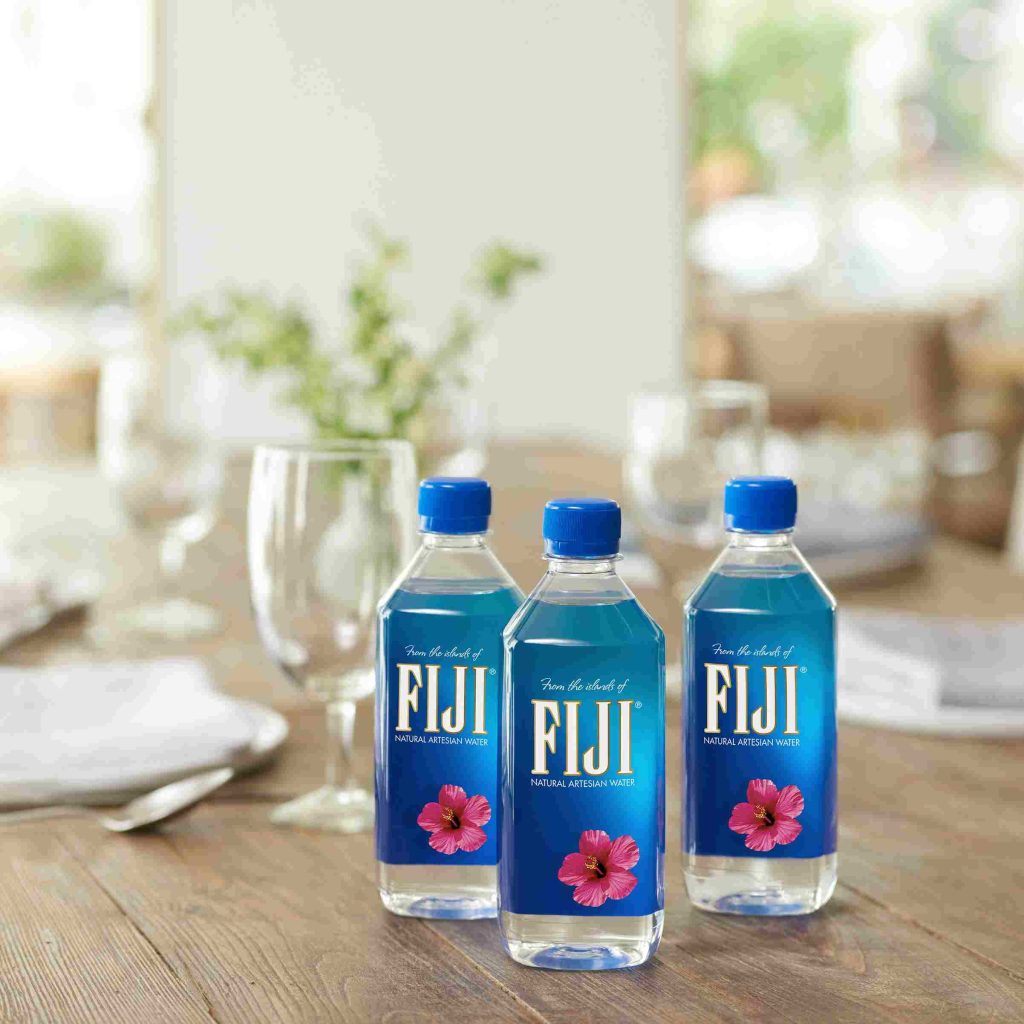 "Sustainability is a process, not a goal, and there is always room for improvement in how an organization runs its business."
They have committed to reducing their packaging by at least 20% by 2010 and increasing the use of recycled materials, as stated in a previous inquiry. Their containers include around 55% recycled content.
Also, at their bottling business, they have set up a recycling system that not only helps us recycle what they can't reuse but also gives the nearby towns that didn't have one before a place to recycle.
Conclusion
In these cases, Fiji Water engaged in so-called "greenwashing." According to a credible dictionary, this refers to "behavior or activities that lead people to feel a firm is protecting the environment more than it actually is."
And while "Nature's Gift" is a particularly severe example, it is not always so obvious when a firm is misrepresenting its environmental concern.