Emery Rose is a fast-fashion retailer. It is an e-commerce company that offers a large variety of fashion items and clothing pieces. It mainly sells women's clothing.
At Emery Rose, you can get trendy designs at a cheap price. Other than women's clothing it offers shoes, bags, home décor items, and other accessories.
Where are Emery Rose's Clothes Manufactured?
Emery Rose's clothes are made in SHEIN's factory. Most of the SHEIN's factories are located in Guangzhou, China. SHEIN is a Chinese company and its headquarters are located in Nanjing, China. The Founder of SHEIN is Chris Xu.
SHEIN is also a fast-fashion retailer. It only sells its products online and does not have any physical stores.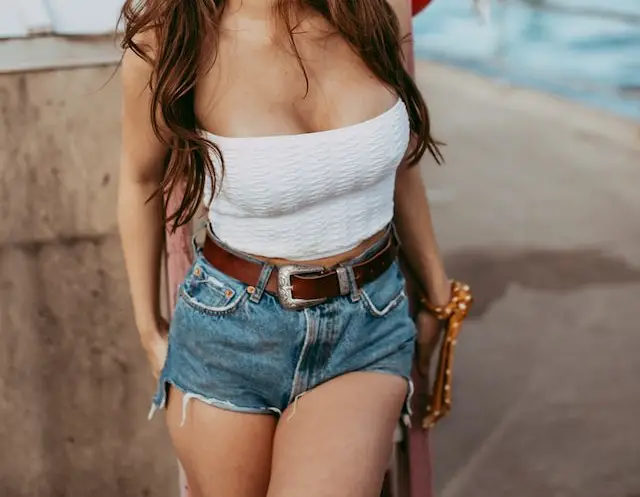 Despite being a Chinese company, SHEIN mainly focuses on customers from Australia, Europe, and the United States. It covers more than 200 countries and has more than ten thousand employees.
SHEIN is most popular among teens and women in their twenties. Its cute and trendy clothing designs with low prices can easily attract the attention of teenagers. After Amazon, SHEIN is considered to be the most popular.
Emery Rose and SHEIN.
Emery Rose's Clothes can be purchased from SHEIN's website too. It is because Emery Rose's clothing is manufactured at the SHEIN's factory and thus Emery Rose's clothing is available at SHEIN's online store with other brands.
However, Emery Rose mainly sells its products in only the United States. If you live outside of the United States, you can order its products from SHEIN.
Is Emery Rose Ethical?
Emery Rose's products and clothes are cheap and affordable but is Amery Rose an ethical company? Emery Rose's clothes are manufactured in SHEIN's factories so let's find out if it is ethical.
SHEIN claims on its official site that it does not neglect its responsibility as an organization to address issues like modern slavery, forced labor, and human trafficking and also knows the importance of supply chain transparency.
SHEIN says that its suppliers and manufacturers all around the world must comply with all the environmental laws. Like laws about forced labor, child labor, slave labor, and prison labor.
SHEIN also states that it pays fair wages to its workers and gives its workers a safe environment for work. It also provided its workers with personal protective equipment (PPE) amid the global pandemic which was a good step to ensure workers' safety.
In short, SHEIN says that it has a strong and clear policy for labor rights, safe working conditions, and corporate social responsibility. On SHEIN's official website, it is stated that SHEIN supports all 17 united nations sustainable goals.
Even after seeing these claims from SHEIN, it still would not be justifiable to call SHEIN truly ethical. There are many things that make SHIEN not so ethical.
We have no concrete proof that SHIEN is using eco-friendly materials or avoiding hazardous chemicals to reduce its general impact on the environment.
Despite SHEIN's claims, there is still no guarantee that it is providing its customers with a minimum living wage or giving them an acceptable work environment that is not too risky. It also overworks its workers and does not abide by the labor laws of China.
No matter how trendy and stylish Amery Rose clothes are, they are not meant to last for long. Such clothes can not even be donated after a few wears because of their poor quality and material.
The return policy of Amery Rose is not too satisfactory and many consumers complain that they did not get their orders shipped on time and sometimes they never got their orders at all.
SHEIN, where Amery Rose's clothing comes does not disclose its production process to the public which also raises many questions.
Impact of Fast Fashion on Environment.
Fast fashion is among the most harmful industries in the world. First, take a look at how fast fashion is causing harm to the environment.
Fast fashion clothing sure is cheap but the synthetic material used in clothes is extremely bad for our oceans. Microplastics from these synthetic materials end up in oceans causing water pollution and microplastic pollution.
Most of the clothing is made from fabric like nylon and polyester that are non-biodegradable and thus harmful to the environment.
The fast fashion industry coerced children and women from developing countries to serve because of cheap labor and also these women do not have access to workers' rights
It is insane to see how much water is consumed by the fashion industry every year to make clothes. It is estimated that almost 80 trillion liters of water are consumed every year by the fashion industry.
Textile dyeing is contaminating our water resources and is the world's 2nd largest polluter of water. These dyes contaminated our rivers and streams.
Greenhouse gas emissions and carbon emissions are another big concern for the safety of the environment.