The fashion business is one of the few industries that actively promotes its environmental credentials.
Carbon-neutral, organic, and vegan labels may be found on everything from swimsuits to wedding gowns, while yoga mats fashioned from mushrooms and sneakers manufactured from sugar cane can be found on store shelves.
Recycling, resale, leasing, reuse, and repair are promoted as environmentally friendly business methods.
The sad reality is that all of the fashion industry's experimentation and ostensibly "innovation" over the last 25 years has failed to reduce the industry's environmental impact.
This is a harsh wake-up call for those who believe that charitable endeavors can successfully tackle climate change and other significant issues facing society.
Take, for example, the manufacture of shirts and shoes, which has more than doubled in the last quarter-century and of which three-quarters are burned or dumped in landfills.
The causes for the industry's lack of long-term viability are many. Customer demand for cheap, rapid fashion, combined with pressure for unrelenting expansion, have been important causes.
This is where fast fashion comes in. Focused on quickly mass-producing high volumes of clothing, fast fashion is a production and marketing design that has taken the fashion industry by storm.
These low-cost, trendy items have sparked an industry-wide tendency toward excessive consumption. As a result, the ecology, manufacturing workers, animals, and, eventually, consumers' wallets are harmed.
COS positions itself as a brand of the times, with a simple and timeless look and a portion of the site devoted to a "sustainable mission" shout-out.
It began in London in 2007 and has since expanded throughout the world. Reimagined basics and wardrobe necessities for ladies, men, and children are their piece of cake.
COS is owned by H&M and has 280 locations throughout the world. It's a sister brand of Monki and & Other Stories, two well-known fast-fashion labels.
Is COS sustainable fashion?
Based only on the fact that it is a member of the H&M Group, we may presume that COS is doing just okay in terms of achieving sustainability.
H&M has been criticized for greenwashing for producing a "sustainable" line while still operating with a fast-fashion model, according to reports.
COS has announced that by 2021, it will have met 86% of its target of using solely sustainably sourced or repurposed materials.
Organic cotton, recycled wool, and other eco-friendly fibers are used by COS in their products.
So far, it has partnered with the Good Cashmere Standard to acquire better cashmere and good economically for its recycled outerwear line.
The brand's packaging has also been modified to include more ecological and recycled products. It also stated that by 2025, it intends to have all of its packaging recycled, reused, or biodegradable.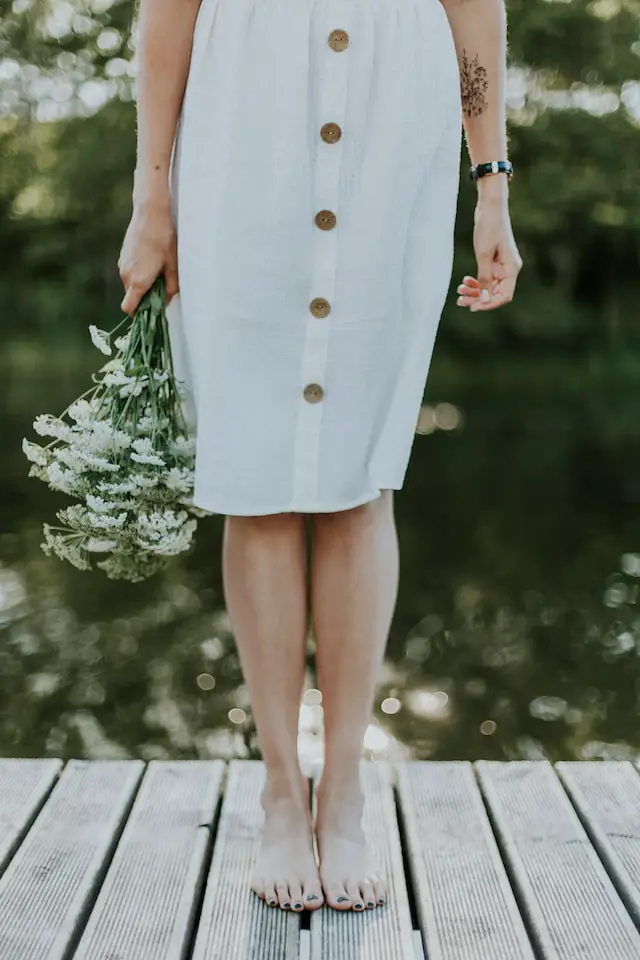 COS Resell, a network where users can purchase and sell secondhand COS apparel, was also introduced.
Although the Buy section of Resell isn't currently operational, clients can post their available things to the Sell section, so if you're trying to earn some easy money from your wardrobe, you know where to go.
The brand debuted its spring-summer collection in July 2021, which combined comfort with sustainability. Eco-friendly textiles like hemp and linen were used to create the items.
The H&M Group, which owns COS, has vowed to be 100% "climate positive" by 2040 by utilizing alternative energy and improving energy efficiency throughout its operations.
By 2030, the company has committed to making the first two stages of its supply chain carbon neutral, as well as using only 100 percent recycled or sustainable materials.
In the middle of an environmental crisis, brands that wish to stay relevant must pay attention to their environmental impact.
COS is aware of this and has increased its usage of environmentally friendly products in recent years.
On its Sustainability page, it details its progress toward its aim of "being a climate-positive positive company, using 100% sustainably produced or recycled materials."
You can read their aims here: Sustainability – COS
This would be all well and great, but the problem is establishing — and, preferably, achieving — actual environmental goals.
COS has set a science-based goal to cut emissions created by its operations and supply chain, for example, but there is no evidence that it will accomplish that goal.
Is COS ethically sourced?
When it comes to sustainability and ethics, large businesses typically leave animal rights out of the equation, but COS is making an attempt.
It has a formal animal welfare policy that adheres to the Five Freedoms, uses down that has been certified by the Responsible Down Standard, and claims to use wool from non-mulesed sheep.
It does not use fur, angora, or exotic animal skin, and it does track some animal goods, but only to the first step of manufacture. Some of its designs still incorporate leather and exotic animal hair.
Is COS a good brand?
H&M, COS's parent company, is putting in place practices to boost the company's long-term viability.
It is enhancing sewage and energy efficiency, using a large amount of renewable energy in stores, improving packaging, and committing to climate targets.
Sustainable cotton is becoming more popular, and H&M has developed a different brand to repurpose unsold items.
H&M, on the other hand, is among the most destructive fashion brands in the world.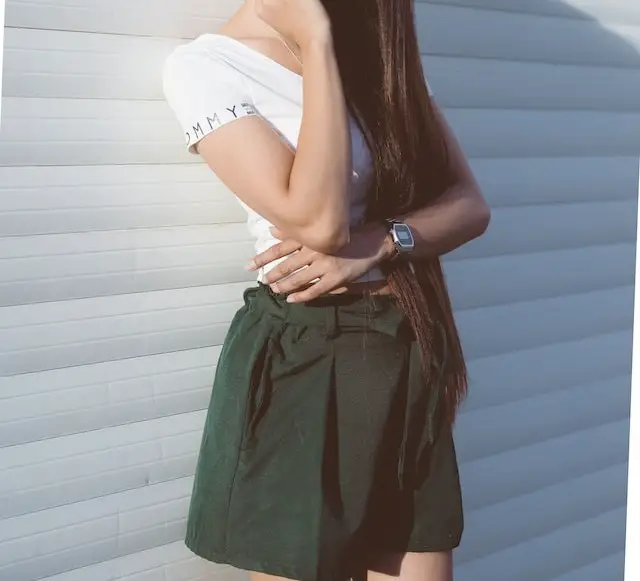 With almost 5,000 locations throughout the world and sales of more than $25 billion, the corporation emitted 17,662,000 metric tonnes of CO2 in only one year.
While steps are being taken to reduce H&M's carbon footprint, the foundation of the company's business model, fast fashion, will never be sustainable.
The company's clothing is designed to be thrown away, resulting in massive landfills of apparel and environmental damage, as well as poor working conditions for people in its supply chain.
While there has been some progress for people, the environment, and animals, COS still has a long way to go before receiving a higher ranking.
It should concentrate on creating and accomplishing realistic targets to lessen its environmental impact, as well as ensuring that all animal products are reused or substituted with more conscientious alternatives.