Burlington is an American retail store. This company has been around for 50 years as it was started in 1972.
The unique part of this store is that they do not sell their products online.
However, they have nearly 740 stores in the United States and Puerto Rico.
In these stores, they sell products such as clothing, accessories, gift items, pet supplies, household items, etc.
However, is Burlington Fast Fashion? Is Burlington Ethical? Do they source their clothes ethically? Moreover, is it a sustainable company?
We have answered all of the queries you might have about the ethics and morals of Burlington. Keep on reading to find out!
About Burlington
Burlington is an American retailer that was established in 1972. That means Burlington has marked its golden jubilee.
The first factory outlet of Burlington was purchased by Henrietta Milstein in Burlington, New Jersey.
Initially, it was known as the Burlington coat factory. But now it's only called Burlington.
Fast forward to 2016, the company made its first appearance in the Fortune 500.
As of 2022, the headquarters of the company is in Burlington, New Jersey. Burlington has 740 stores in 40 states of the United States and Puerto Rico.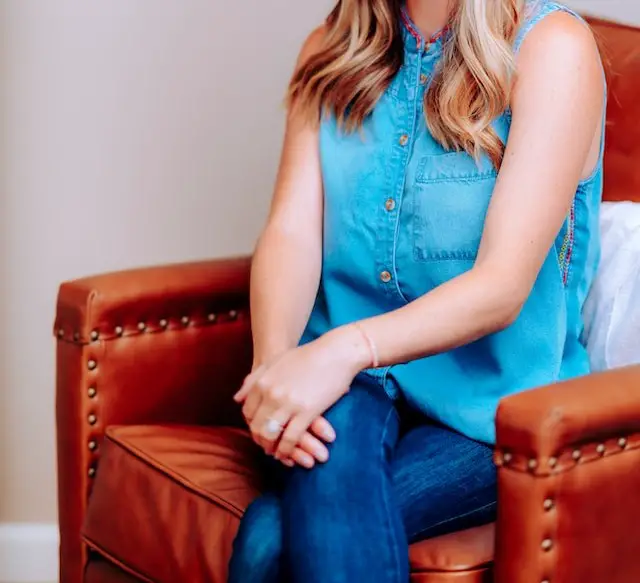 If we talk about the numbers, then the company has a revenue of $9,322.3M and a profit of $408.8M. The number of employees of Burlington is 38,599.
Initially, Burlington was only selling coats and jackets but that was seasonal clothing. So they also started selling clothing items, household items, pet supplies, etc.
The thing that makes Burlington popular among the general public is that they sell extremely cheap items.
In 2020, when every store was making its online presence, Burlington decided to shut off its online services on March 5th, 2020.
In a November earnings call, CEO Michael O'Sullivan said that;
"E-commerce is much less effective and competitive in meeting the needs of value-oriented shoppers".
The current net income and profits of Burlington show that not having an online store did not affect them.
Is Burlington Fast Fashion?
What is Fast Fashion?
Before moving towards Burlington, let's understand what Fast Fashion means.
According to the Cambridge dictionary, the literal meaning of Fast Fashion is;
"Clothes that are made and sold cheaply, so that people can buy new clothes often."
In simple words, Fast Fashion is the quick transition of clothes from the catwalk or social media trends to clothing stores.
Many major clothing brands in the United States are following this model, as many people crave new, trendy, and cheap clothes. So it's easy for these brands to generate more sales.
However, this model is not often considered ethical as the clothes have to be made quickly (before the trend dies), so many people from around the world are underpaid.
It was found that nearly 85% of workers in garment industries are not even paid the minimum wages. They are also made to work for 12-16 hours a day and 6-7 days a week.
Other than this issue, the Fast Fashion industry is found to have a huge impact on the environment. As to make one shirt requires 2700 litres of water, many shirts need more water.
When the trend dies, most of the clothes are thrown away, which can cause land pollution.
Is Burlington Fast Fashion?
Now if we talk about Burlington, then Burlington has a motto of "Buy for less".
Burlington has not provided any information on its website. However, Burlington does not seem to follow trends like other brands. Hence;
Burlington is not a Fast Fashion company.
Is Burlington Ethical?
For ethics, we need to look at three things; sustainability, labour ethics, and animal rights.
Sustainability:
Burlington mentions that;
"As Burlington grows, we remain focused on reducing our carbon footprint and environmental impact through energy efficiency efforts in stores, distribution centres and corporate locations."
Burlington has installed LED light fixtures in their locations. They also claim that due to their environmental efforts, they were able to divert approximately 40,940 tons from landfills.
Labour/Employee Ethics:
Regarding the employee ethics, Burlington mentions that;
"We stand for equality and the dignity of each person. We embrace the many facets of diversity that strengthen our communities and our company."
Burlington surveys their employees every year. According to Burlington, their recent survey revealed that 91% of their employees believe that Burlington makes it easy for different people to fit in easily.
Animal Rights:
Burlington was accused of labelling 'real fur' as faux fur. It was found that the company used real fur (obtained from animals that were killed in China).
Burlington has to accept this as many organizations started to investigate it.
Burlington is also accused of using the hair of racoon dogs in their coats.
In 2017, Burlington made a policy that they will not sell any items that might contain fur.
Is Burlington Ethical?
Coming back to the main question, is Burlington ethical?
As we mentioned about the sustainability policy, employee policy, and animal policy of Burlington, we found that Burlington was not an ethical company but now,
Burlington is an ethical company.
Is Burlington A Good Place To Shop?
Burlington has several departments such as coats, shoes, accessories, health and wellness, home office, personal care, jewellery, home decor, pets, toys and many more.
Burlington has listed all of its departments on their website.
With this huge variety of departments and products, Burlington is a good place to shop.
Conclusion
Burlington is an American retail store which has several categories of products and is available in 40 states of the US and in Puerto Rico.
Burlington does not sell online, however, its revenue and profit are growing.
Burlington is not Fast Fashion, and they also care about the environment, employees, and animals. So Burlington is an ethical company.