BP plc is a British global oil and gas company that is based in London, England.
In terms of revenue and earnings, it ranks among the top "supermajors" in the gas and oil industry. It works in every part of the oil and gas business, including extraction and exploration, distribution, refining, power generation, marketing, and trading.
BP had activities in roughly 80 countries as of December 31, 2018. They also had total proved reserves of 19.945 billion barrels of oil and produced around 3.7 million barrels per day of oil.
Under the BP brand, the corporation operates over 18,700 service stations worldwide.
Its principal branch in the US is called BP America. BP will rank as the fourth-largest investor-owned oil company in the world by 2021 revenue.
As of September 15, 2022, BP had a market capitalization of US$98.36 billion, ranking it 122nd in the world, while its Fortune Global 500 ranking in 2022 was 35th with revenues of US$164.2 billion.
Influencing Through Commercials
This year, BP has reportedly spent over £800,000 on social media influencer advertisements in the United Kingdom that promote the company's initiatives in green energy.
On Tuesday, BP reported a second-quarter profit of £7 billion, the highest in 14 years. In the previous eight days, the firm paid Facebook and Instagram around £570,000 for influencer advertisements that reached tens of millions of UK viewers.
The UK's chief scientist, Doug Parr, stated that the purpose of these advertisements is to generate a positive image for the corporations involved, thereby granting them greater social licenses to operate.
Two days after Labour suggested a windfall tax on North Sea oil and gas in January, the influence commercials, which also highlight BP's contributions to UK energy security, began.
It was found that BP spent more money on these ads in the weeks before May 26, when Rishi Sunak announced an "energy earnings levy."
Across a map of the United Kingdom, the slogan "Backing Britain: supplying indigenous energy" appeared in green text on a number of advertisements.
"For many years, corporate interests have utilized advertising to enhance their reputation. An expert in online political communication at New York University, says that politicians care about their reputations regarding how they tax businesses.
Is This A Case Of Greenwashing?
According to new data, BP is not taking real actions to fulfill its commitments to transition to renewable energy.
A study published in a renowned journal found that BP used the words "low-carbon," "climate," and "transition" more often in its recent annual reports and made decarbonization plans.
But the companies are still financially reliant on fossil fuels, and most of their clean energy projects were just promises.
Researchers from a renowned Japanese university said, "Therefore, we conclude that the shift to clean energy business models is not happening, as actions and investments do not match the rhetoric."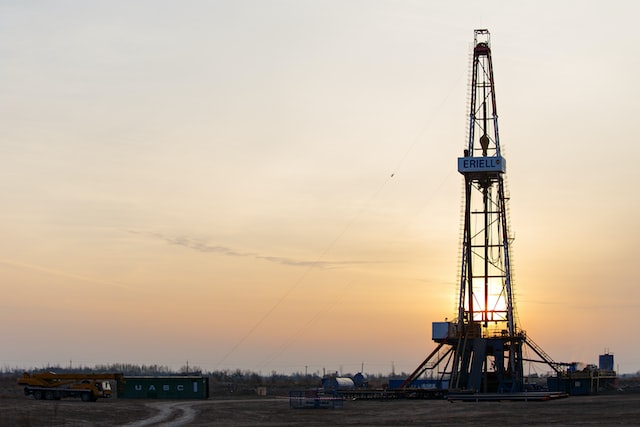 "Until investment and actions behavior is changed to match what is said, greenwashing claims seem to be true," they said.
According to the study's authors, the four largest oil companies have been responsible for more than 10% of global carbon emissions since 1965.
As pressure from shareholders, environmental groups, and governments to cut greenhouse gas emissions to lessen the worst effects of climate change grows, global energy companies have promised to switch to clean energy or at least reduce their carbon footprint.
The report shows that the world's biggest publicly traded gas and oil companies aren't meeting their clean energy goals, even though the energy industry doesn't agree on how to get there.
Complaints Against Them
In December 2019, a few attorneys filed a complaint saying BP's global "Keep Advancing" marketing campaigns misled the public by concentrating on BP's low-carbon energy products, despite the fact that more than 96% of BP's yearly spending is on oil and gas.
BP took down its ads in February 2020, and the company's CEO, Bernard Looney, said that they would not come back because the company's new policy says that "business reputation advertising" is not allowed.
Additionally, he pledged that BP would devote its advertising budget to promoting progressive climate policy.
Today, the NCP, which is part of the UK's Department for International Trade, gave its first impressions of ClientEarth's complaint, which won't be taken any further because BP pulled out of the campaign in question.
In The Pursuit of Sustainability
With the release of BP's annual sustainability report, the company has set ten more goals for a more strategic approach to sustainability that includes the environment, energy, economic challenges, and human rights.
The senior vice president for sustainability at BP adds, "Five of the new goals are to care for the earth, and five are to improve the lives of people."
They were made over the course of eighteen months with the help of both internal and external experts in their fields.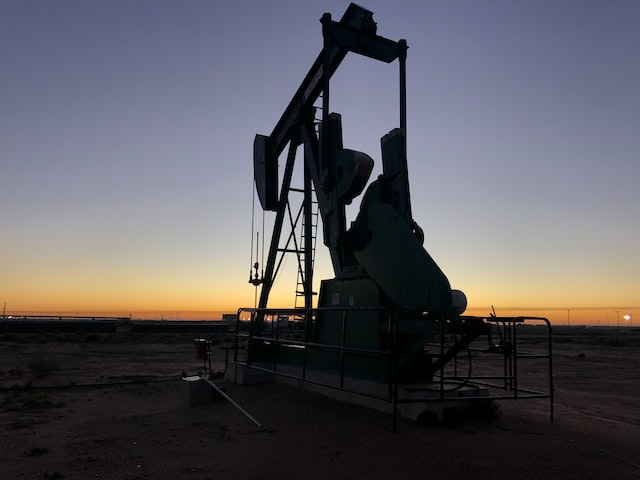 We have worked with trade associations and other groups, as well as consulted with scientists, academics, investors, and non-governmental organizations.
Their contributions, support, and challenges have been vital in creating this work. "We are really appreciative to everyone who has supported this effort."
The full set of 20 goals is a living framework that includes becoming water positive by 2035, creating just transition plans at priority sites, helping more than a million people learn new skills and build sustainable livelihoods, and improving physical and mental well-being.
Conclusion
The impact of fossil fuels on the environment is significant. Since the 19th century, the burning of fossil fuels like coal, oil, and gas has been the main cause of climate change, according to the United Nations.
Even so, energy companies keep finding new places to get their fuel, and oil and gas still make up a big part of the world's energy mix.
Last Monday, BP said that rising commodity prices had caused its net income for the whole year to go up by a lot, the most in eight years.
So, according to the information given above, it is clear that BP is trying to be eco-friendly but for now, it is crystal clear that they are greenwashing their customers.