If you're a fan of makeup, you're probably always on the lookout for new and innovative products to add to your collection. But have you ever stopped to ask yourself whether or not the brands you love are cruelty-free?
Unfortunately, many popular cosmetics brands still test their products on animals, which can be inhumane.
If you're looking for a cruelty-free alternative, then Beauty Works can be a great option. It is a popular British cosmetics company that many women love.
Let's take a closer look at the truth behind Beauty Works and whether or not it's cruelty-free. Moreover, by the end of this article, you'll also know if it is vegan-friendly and environmentally sustainable.
Cruelty-Free; What Is It?
The concept of cruelty-free cosmetics is fairly straightforward. It refers to products that are not tested on animals during the production process.
Cruelty-free cosmetics aren't just ingredients free of animal testing but also free of animal-derived ingredients.
For instance, ingredients like beeswax, lanolin, and carmine are sometimes sourced from animals. However, ingredients including synthetic stearic acid don't have any animal content and would therefore be considered cruelty-free.
So, if you are an animal lover, carefully go through the ingredients when shopping for cosmetics next time.
About Beauty Works
Beauty Works is a luxury hair extension brand based in the United Kingdom. It offers a range of high-quality hair extensions and hair care products.
The brand's mission is to help women feel more confident and beautiful. Beauty Works products are made with the highest quality 100% vegan and cruelty-free ingredients.
The company has a wide range of extension types, including tape-in, clip-in, and halo extensions. Beauty Works also offers a variety of colors and lengths to choose from.
In addition to extensions, Beauty Works also sells hair care products, such as shampoo, conditioner, and heat protectant spray. All Beauty Works products are sulfate-free, paraben-free, and cruelty-free.
Are Beauty Works Products Tested on Animals?
After comprehensive research on multiple trusted platforms, we can confirm that Beauty works 100% cruelty-free. The brand does not participate in animal testing of its products at any stage of the manufacturing.
Also, none of the raw materials used in the products are tested on animals. Moreover, the brand has not authorized any third party or supplier to conduct animal cruelty on its behalf.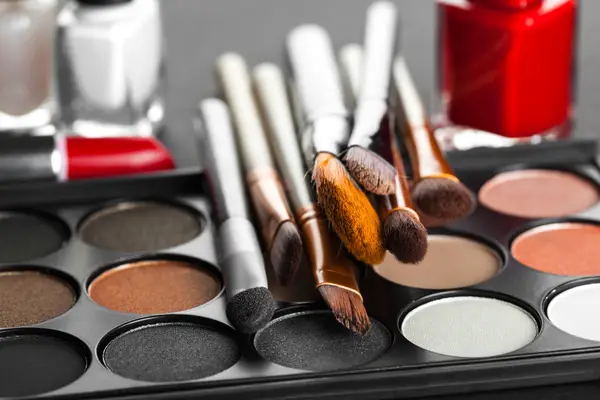 The brand on their website claims that,
"Beauty Works is committed to being a cruelty-free company. We do not test our products on animals, and we never will. We are also proud to be a part of PETA's Beauty Without Bunnies program.
Furthermore, all our products are manufactured in Europe, where Law banned animal testing of cosmetics products and their ingredients in 2013."
However, the brand does not include a cruelty-free label on the product packages, although it is 100% cruelty-free.
Does the Brand Sell In China?
The law of the land in China mandates every company selling there to carry out pre-market animal testing of products. That is to protect humans from any harmful effects of the products.
Therefore, the brand has no official retailers in China due to such brutal laws. The company is dedicated to saving animals from cruelty and providing customers with humanely manufactured products.
However, the said laws are applicable only to physically sold products and do not concern online stores. Consequently, you can still order Beauty Works products in China through its online store and have them delivered to your doorstep.
Is Beauty Works Vegan Friendly?
Yes, Beauty Works is a 100% vegan-friendly brand. All of its products are without any animal-derived ingredients.
The brand believes that beauty should be cruelty-free, so it never uses animal-sourced ingredients. Hence, the brand's entire product line is purely vegan and made from plant-sourced ingredients.
You can choose whatever product you like without any fear of using a non-vegan product.
Is the Brand Ethical?
Some voices question the company's ethical practices, such as its reliance on child labor. Moreover, the critics also point out below-par working conditions in its supply chain.
However, the company denies all these allegations and claims to be an ethically sourced brand.
It also urges the suppliers to meet all the requirements in the "Supplier Code of Conduct" to enhance working conditions throughout the workforce.
The company claims to keep a regular check on the working conditions so that no child labor or exploitation of the workers happens.
Furthermore, Beauty Works also conducts third-party audits of its supply chain and supplier's factories.
Is Beauty Works Eco-Friendly and Sustainable?
The brand is also committed to being sustainable and pleasant to the environment at the highest levels. It produces recyclable packages and uses recycled materials whenever it can to manufacture products.
Beauty Works uses PE and PE Green for certain products, which are labeled with a symbol on those selected products.
PE is obtained from 50% recycled objects. In addition, PE Green is manufactured from a whopping 96% of recycled materials from sustainable farms.
Largely, the company's products are good for you and the planet. Also, it offers a variety of Vegan Society-certified products, so you can be sure you're getting the best quality vegan cosmetics.
Bottom Line
It's clear that Beauty Works is 100% committed to being cruelty-free, even though it does not label products as such.
In addition to being cruelty-free, the brand does not source its ingredients from animals too. Mainly the ingredients are either plant-derived or synthetic.
The brand fully complies with the environmentally friendly manufacturing policies by using recyclable materials and packaging.
Overall, the company's goal is to provide users with high-quality, healthy, and environmentally conscious products.