Snail mucin, niacinamide, ginger, matcha, and other skin-loving, inflammation-reducing ingredients are a big part of the Korean skincare revolution. Skincare expertise and confidence go hand in hand with Korean beauty.
K-beauty is now a multi-million-dollar industry that has spread its roots globally in the last 5-to 7 years alone.
Korean beauty is not innovative by any means, but its newfound fame does make it seem so. There are now hundreds of K-beauty brands and companies producing some of the best skincare products globally. Atopalm is also one of them.
For the last decade, Atopalm has consecutively come out on top as the Number 1 Korea Brand Power Index for sensitive skin.
The brand's patented MLE (Multi Lamellar Emulsion) formula is unique and paraben-free, and targets skin that is prone to sun damage, in addition to being sensitive and dehydrated.
The MLE formula refers to the component "Myristoyl/palmitoyl oxostearamide/arachamide mea" which contains plant-derived constituents that replicate the molecular structure of natural lipids found on the skin.
Although the name is long and difficult to say, it is a fantastic skincare component. The ingredients of the MLE formula help in revitalizing and restoring the skin's natural moisture barrier.
Hence soothing agitated, allergy-prone, dehydrated, and dry skin.
The Atopalm formula has been tested by leading dermatologists, ophthalmologists, and researchers worldwide.
The entire range was created keeping in mind ways to restore and enhance the skin's own natural functioning while at the same time reducing redness and basic dryness, as well as treating disorders such as eczema, psoriasis, and/or rosacea.
Is it vegan-friendly?
The Atopalm skincare collection is completely free of parabens, ethanol, mineral oils, PEG, propylene glycol, phenoxyethanol, diethanolamine, benzophenone, and all other artificial pigments and fragrances.
It offers moisturization that is gentle on the skin. The body and facial lotions are not oily and will not irritate the skin. They will, however, lock in moisture so that your skin looks and feels smooth and soft.
Apart from the MLE formula, the products also have patented ceramides originating from plants to hold in moisture, hydrogenated vegetable oil, portulaca oleracea extract, and olive fruit oil.
These ingredients add antioxidant, anti-inflammatory, and antiseptic qualities. Vitamin E, phytosterols, and allantoin are also major ingredients in the Atopalm products.
But despite all these plant-based ingredients, Atopalm's products are not classified as vegan-friendly. One of the ingredients in Atopalm products is beeswax, which is the wax produced by honeybees used to make their honeycombs.
The use of beeswax – an animal-derived product – in Atopalm's skincare means that the products are not vegan-friendly.
Is it ethical?
Data regarding Atopalm's cruelty-free and environment conservation practices is available limitedly as not much research has been conducted into these practices of the company.
However, certain ingredients within the formulae of Atopalm products may be cause of concern for potential buyers. Therefore, do refer to a dermatologist before using the,. The following are ambiguous components:
Fragrance:
Atopalm products are synthetically fragranced. These miscellaneous fragrance compounds may be allergens and immunotoxins for certain people possessing sensitive skin.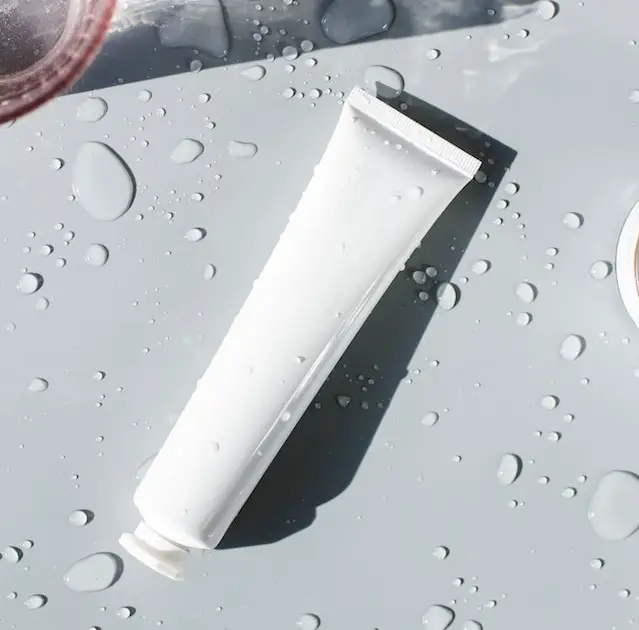 Many case studies have shown significant immune and allergenic responses. Since the products used for fragrance are unknown, they may also be a cause of respiratory toxication.
Tocopheryl acetate:
This is a special type of Vitamin E found in many skincare and dietary products. There is a strong inference that tocopheryl acetate is a human skin toxicant and allergen.
Therefore, if you have a low tolerance to the compound, please refrain from using Atopalm.
Dimethicone:
Dimethicone is a silicone-based compound that is commonly used in skincare products as a skin protector. It is the second most prevalent moisturizing ingredient after petroleum jelly, and helps to condition the skin,
enhancing its smoothness and elasticity. While this product is mostly safe for use, high quantities may cause allergic and immunotoxic reactions.
Propanediol:
Propanediol is an alternative to propylene glycol and is used as a solvent, humectant, and emollient. It is found in 99% of skincare products and can be a source of skin irritation and redness for people with especially sensitive skin.
In addition to the presence of these chemicals, authorities for the protection of animals PETA and Leaping Bunny,
the two leading international certifiers on cruelty-free businesses have no knowledge of this company's usage of animal testing.
Even though Atopalm sells in China, the Korea-based company is reported by many to be a cruelty-free organization. Cruelty-free refers to any materials, ingredients, or end-products that have not been subjected to animal testing.
Nonetheless, the absence of Atopalm on PETA and Leaping Bunny's registries is also an ethical cause of concern. Cruelty-free products are healthier and contain much fewer chemicals than non-cruelty-free alternatives.
This means you will not only be helping animals, but you will also be using products that are healthy for your skin.
While Atopalm does seem to have revolutionized the K-beauty and beauty world with its MLE formula, the lack of information regarding its ethical and cruelty-free practices and the absence of a vegan-friendly line do not make it one of the top choices for people nowadays.
Especially as there are other options available that are more socially and environmentally aware of the ethical practices that this new era requires.